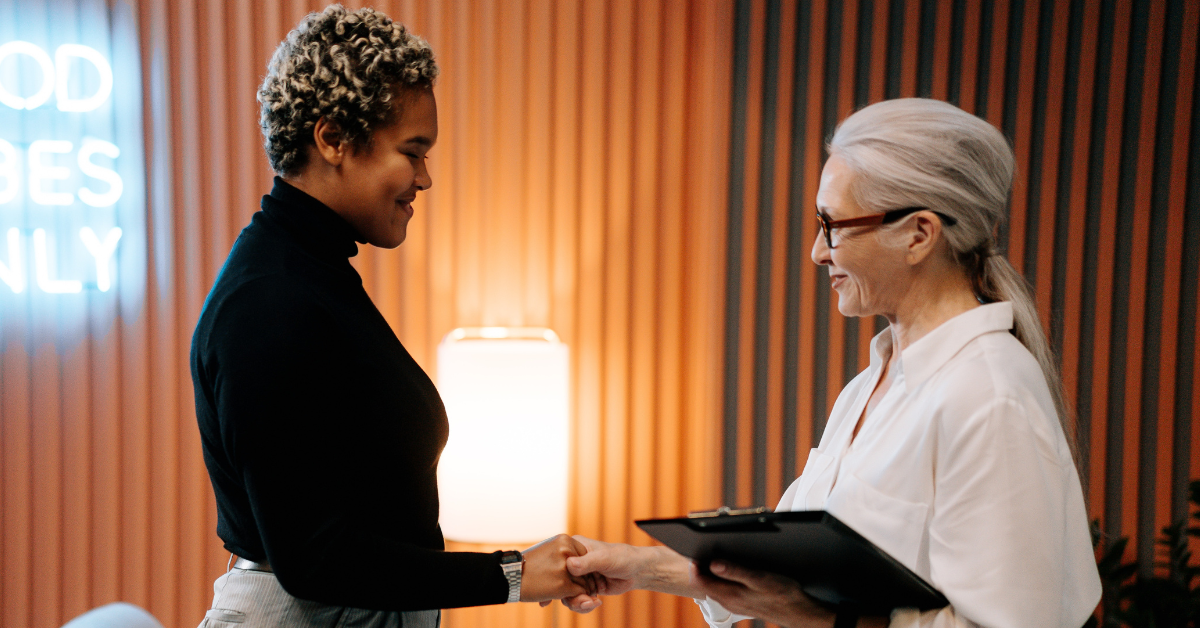 So, you've graduated (or are approaching graduation) and you're in the process of securing your first full-time role after higher education. You'll be feeling a range of emotions: excitement, anxiousness, anticipation, and maybe a sprinkling of fear!
All of this is normal - the first steps you take into your career will always feel an equal mix of daunting and exhilarating, all at once.
But, you also want to make sure that you're choosing an opportunity that is going to benefit you in the short and long term - and knowing where to start can feel like a minefield.
Here are our 10 tips for graduates looking for their first role:
1. Don't commute for too long
When you start working full-time, especially with a long commute - this can be incredibly tough when you're trying to build your career and get into a routine. It may feel like the best option is to take a role that's in the city, but if it means high travel costs and long commuting times, you should consider local companies, too.
2. Take your time - there's no rush
Taking the first role that comes to you isn't necessarily the right thing to do. However, it's a privilege to be able to take your time to find the right opportunity. Try to find some balance with this - weigh up your options and have 2-3 on the table so you can compare!
3. Look beyond just salary
Although remuneration is important to look at, it shouldn't be the only factor that you consider. You could work for the best pay - but for an organisation that doesn't support you, train you, or develop you, it can then feel redundant.
As a graduate, you want to look at companies in a holistic way: remuneration, salary and culture, learning and development, progression and long-term goals.
4. Spend time understanding how they support graduates
Unless you're enrolling in a traditional, well-known grad scheme where the resources and information are readily available to you, it's worth asking questions to understand how each organisation will support you as a graduate, and equally, if they've ever hired graduates before.
It might sound obvious - but there are plenty of companies out there that don't have the infrastructure or resources to support junior talent. This is detrimental for both parties - so finding out exactly how you're going to be supported should aid you in the job-hunting process.
5. Don't feel like you have to go for a graduate scheme
Graduate schemes can be an excellent way for you to find your feet in an organisation, and in some cases, try out multiple roles before you settle on a specific path. But - they're not for everybody, and that's OK! Don't feel like you have to go for a graduate scheme just because your peers are, or you think it's the "right" thing to do. Look at your options and ensure that you're working on a career and for a company that excites you.
6. Listen to your gut
If it doesn't feel right - there's probably a reason! Keep asking questions until you feel satisfied - and if not, there are plenty of other options out there.
7. Research the organisation
This goes without saying - however research is key when looking for any role, not just your first role straight out of university. What's the company's reputation? What are their goals? How long have people worked there? What do employees think of the organisation (using sites such as Glassdoor or LinkedIn insights to find this)? And finally, is this a company you can genuinely see yourself fitting into?
8. If you're values-driven - factor that into your decision-making
Culture and values are hugely instrumental in the decision-making process - and if you're someone with strong values: for example, sustainability, diversity, or working for a collaborative, global team - you must factor this into your decision! There are so many brilliant organisations that support different causes and initiatives, and if that's something which is important to you, then own it!
9. Too many opinions spoil the broth!
Just like too many cooks spoil the broth, too many opinions can spoil the decision-making process. Finding a role can be overwhelming, and getting views from everybody can leave you more confused than when you started. Instead, focus on getting opinions from 2-3 people you trust if you need to talk things through with them.
10. Remember, your career can grow and change - this isn't the be-all and end-all
Don't feel like this is the final decision and you can never change your career path again. Because that simply isn't true. Your career can grow, change, and evolve in a matter of months - let alone in a couple of years! You might not enjoy what you enjoy now in five years, and change is OK.
Instead, focus on finding an opportunity that excites you now and has good development opportunities for the first 2-3 years. Then, you can always reassess at that point.
We are currently hiring graduates for our UK and USA locations - contact our TA team to find out more!