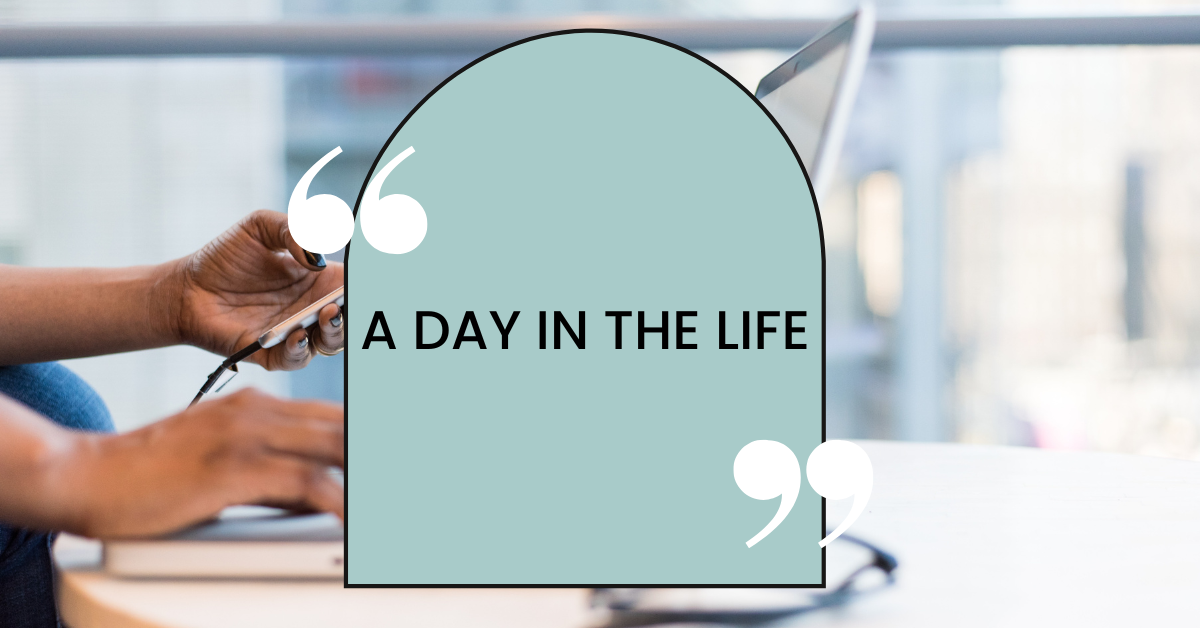 Name and Job Title
Steve Berger, Sr. Director, Workplace (SaaS) at WeWork
Tell us a little bit about yourself!
I'm the Director of Sales for the WeWork Software Department in the US. I focus on optimizing people's workspaces through our technology and flexible offices, which give people the opportunity to work whenever, wherever, and however they want to!
In today's day and age, you don't have to be in one specific place to do great work for a company. You can get your work done whether you're working from the mountains, the beach, or Fifth Avenue.
We've seen a huge influx of people moving to Southern California because they've realized they can get just as much work done here as they can in Manhattan–but here they're only a few minutes from the beach.
There are so many talented people out there that value their personal life and their quality of life, and they're able to access that high quality of life in Southern California. WeWork is a huge partner for these people, giving them a space to work in their dream city.
Run us through a "typical day" for you, if you have one.
I start my day off with a run, and after that, I head into one of our offices. There are 8 WeWork buildings in Orange County, so each morning I get to decide where I'm going to work, whether that's Irvine, Newport Beach, or Costa Mesa.
I take my calls from a common space or a conference room and work pretty flexibly there, but sometimes I pop out to meet a client for lunch, especially if I'm working in Irvine–there are a lot of great restaurants around there.
From there, I'll either finish out my day in the same WeWork office or head to one of our other locations to see the team there. Once I wrap up work for the day, I usually head outside to take advantage of the beautiful weather here. In the summertime, it stays light so late that you can get 9 holes of golf in after a workday, no problem!
Do you have a morning routine you follow?
Not really. Most mornings I do run–in the Back Bay, there's an incredibly gorgeous running and cycling path I love to do. Beyond that, I'm a one-coffee guy. If I don't go for that run, I'm probably in the office about 30 minutes after I wake up.
I like to get to the office as early as I can. Some mornings, I'll head out to the driving range bright and early and hit a few golf balls before work, depending on my schedule. But for the most part, it's just one cup of Aeropress coffee and I'm on the go!
How do you structure your workday? Do you have a lot of meetings to work around or do you have to structure it on your own?
On a light day, I have three calls, and on a heavy day, my entire workday is filled with calls. I prefer days that are more of a mix. But I like to start my day off with an hour of no calls. I can start fresh, clean up yesterday, and set up for the day ahead.
I like to pack my calls between the hours of 9:30 and 4 so that I can get out of the office by 5. It doesn't happen every day, but that's my goal because I like being able to optimize my time spent outside
What's your favourite part of your workday?
The first hour or so. If I can really hit my goals for the morning–getting in that run or hitting some golf balls and getting into the office early, I feel really good about the day ahead. I love having that clean-up hour first thing, I feel like I'm able to really set myself up to have a successful day.
Least favourite part of your workday?
Between the hours of 4 and 6 PM, I get pretty restless, so I like to finish up my work by then. If I have to put out a fire, I'd rather do that at 8 PM than between 4 and 6. When I've really given it my all for 4-5 hours and then something happens at the end of the day, I'd prefer to take a pause and come back to it later in the evening.
What are your thoughts on the tech scene in Los Angeles?
There's a huge migration from tech hubs like San Fransisco and New York to places like Southern California, whether that be San Diego, Los Angeles, or Orange County. Southern California is more spread out. It still has great nightlife, restaurants, and shopping, but there's more space for it than there is in other major cities. My short answer is that the reason more and more people are moving to Los Angeles and Southern California is the quality of life.
No matter where you grew up, waking up in the morning to 72-degree weather is beautiful. LA is a wonderful place to get outside and meet like-minded people who enjoy being active, as well. It's a true adage that you can wake up and surf in the morning and go skiing in the afternoon!