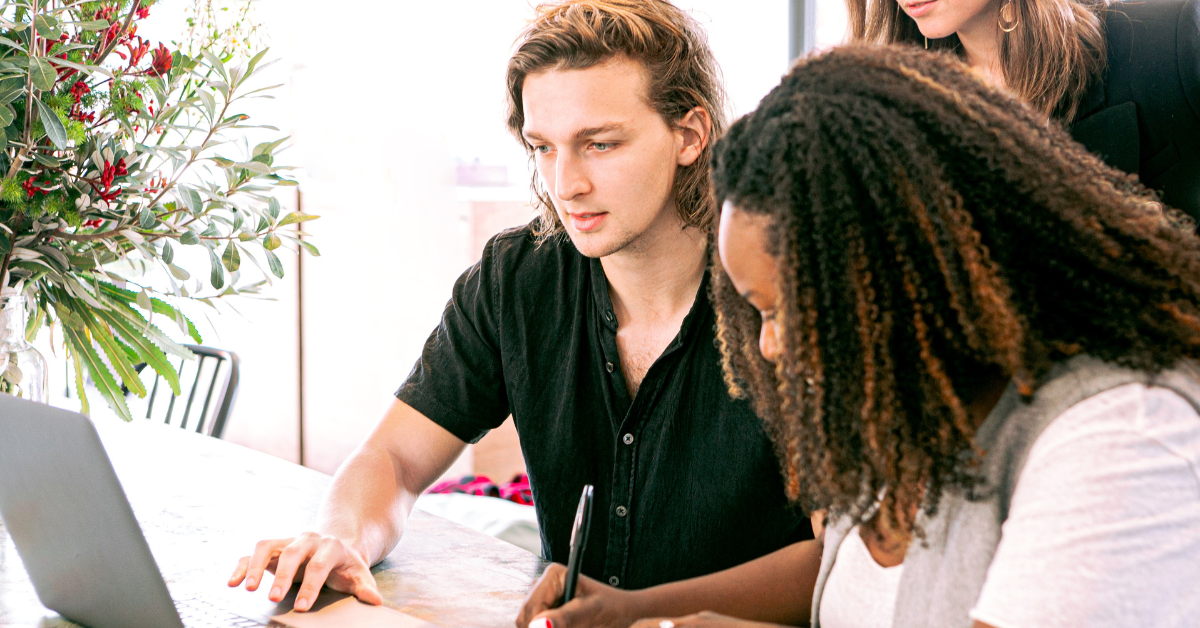 Diversity and Inclusion are a high priority for businesses of all kinds. It's been proven that diverse teams deliver better results. Plus, it's what talent wants to see.
According to Teamstage.io '46% of job seekers said culture was one of the deciding factors in the application process, while 88% found it at least relatively important.'
D&I initiatives are essential for maintaining a high-performing and healthy work environment. Without them, businesses are on a slippery slope to internal collapse.
We set out to put together an in-depth guide on creating new D&I initiatives and asked a representative.
Youlim Jun, People and Operations Coordinator at Orbis, supports our internal D&I efforts. She has a degree in Psychology, a master's in Organizational Psychology and a passion for creating true belonging within a business. Read on for her insights.
Start with authentic input
Open and honest communication is key. This applies to everyone in your business.
Youlim believes that "it starts with showing genuine interest in your employees and colleagues. Ask how they're doing and actually listen to the answer."
This will allow you to identify any problems employees are experiencing, and figure out the kind of support they need.
Youlim advocates creating an "atmosphere of trust and respect" in order to make employees comfortable sharing their thoughts.
She defines respect as "taking every situation as an opportunity to practice awareness." This involves active listening, working to be aware of your unconscious bias, and ensuring that you aren't reactive or judgmental.
We've all heard about the importance of asking for feedback. However, this isn't always as simple as it sounds. Youlim explained how your response when receiving feedback can make all the difference: "Avoid being defensive. A poor response can shut down any future possibility of getting people's honest feedback or input."
"Make sure that you take a step back, practice active listening, and focus first and foremost on what they're feeling," Youlim advised, adding that humility can make leaders more approachable and invite honesty.
Ultimately, you must follow through and put in place the support that employees have asked for. "That's a cue for them that you actually care and respect what they have to say," Youlim explained.
When employees see their feedback going nowhere, they're unlikely to offer it in future.
The meaning of belonging
When a company grows rapidly, it can create challenges for the sense of community across the team. For global businesses and remote teams, there's an added obstacle.
Youlim reminded us that the benefits of feeling comfortable in the workplace (real or virtual) can include motivation, collaboration and wellbeing. She believes we can harness this by creating a "psychologically safe space."
Initiatives to support this goal could include training for leadership on topics like mental health or how to be an ally for underrepresented groups, because "celebrating self-identity is so important to make people feel they can be themselves."
It's essential to prioritise connection, regardless of the size of your team, by getting to know colleagues on a personal level. Businesses can encourage this through casual mixers, allowing colleagues to spend time with those they don't typically work with, as well as new starters.
Here's Youlim's advice:
"Give everyone the opportunity to create relationships, friendships and memories together, to feel more comfortable when they come to the office. This way, you know more faces and have something that you can talk about."
Initiatives gone wrong
Sometimes, even with the best of intentions, initiatives can fall short. According to Youlim, this is often because we underestimate how much work is required and cannot sustain it.
They can also be hampered by a lack of budget. Therefore, it's essential to be realistic about what you can successfully put in place.
In other cases, initiatives can fail because the approach taken is too aggressive. Youlim described an example:
"There's still quite a lot of 'traditional' diversity training going on in various organisations, and those businesses are actually seeing adverse effects. Many of these sessions use negative messaging such as 'if you discriminate, then you're out!' I don't think that threats or negative incentives ever work."
Approaches like this can be met with resentment, causing employees to feel more animosity towards other groups. Consequently, they can have the effect of decreasing diversity within a business.
Especially if members of your team feel that they don't have an advanced understanding of D&I or of other communities, it's important to meet them at a point where they're comfortable to start learning.
To conclude, the 'dos and don'ts' of creating new diversity initiatives come down to assessing your motives and processes.
Ensure that you are sharing decision-making throughout your team, and moreover, that the feedback you receive comes from a place of honesty and trust.

To avoid pitfalls, be intuitive to the needs and perspectives of all of your employees so that everyone feels welcome to come together and learn, rather than pressured or forced.