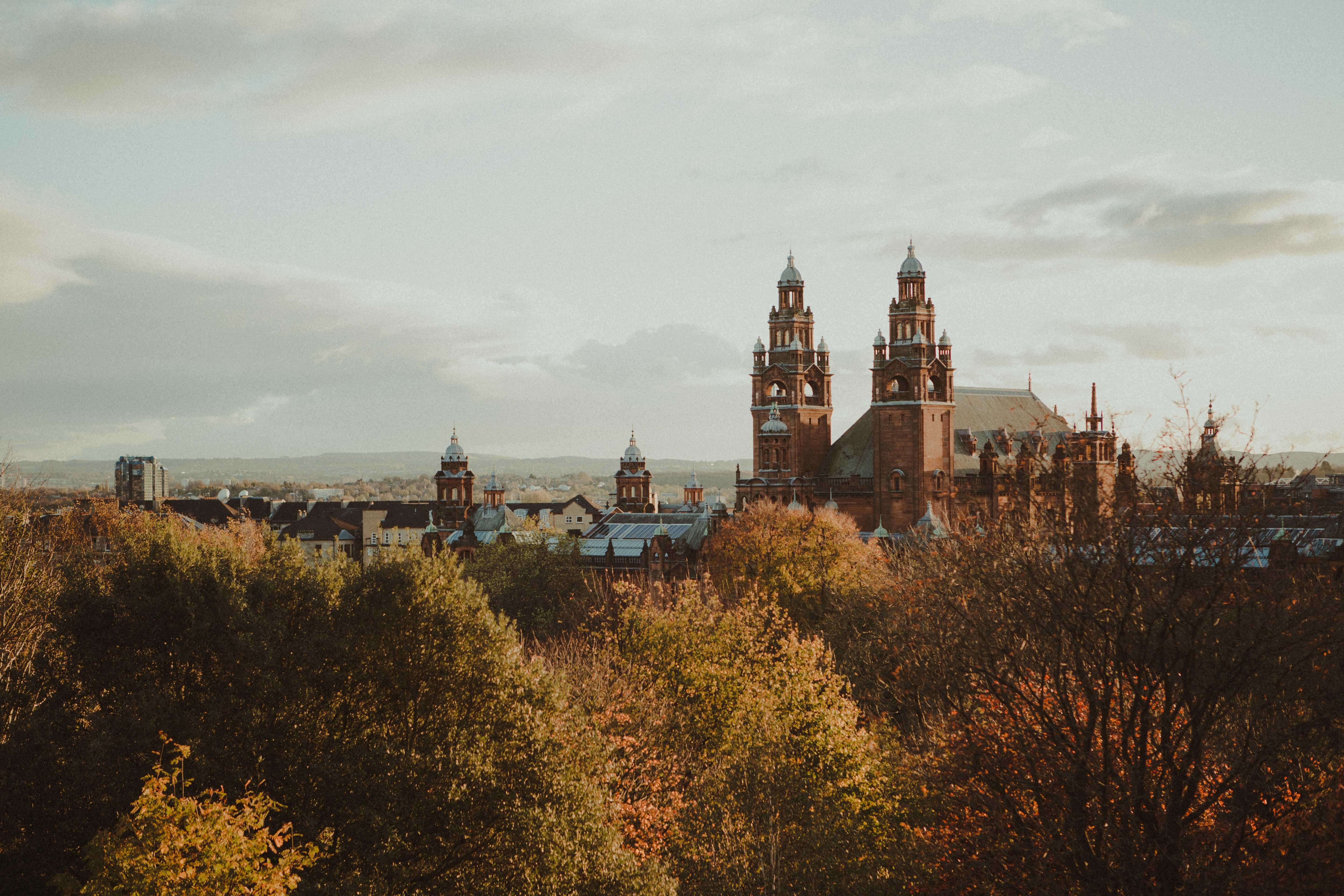 You might not think of the Big Apple and the 'Dear green place' of Glasgow as two peas in a pod. However, they have a lot more in common than it appears at first glance.
The connection is clear for us here at Orbis. Our Candidate hub, based in Glasgow, sources talent primarily in the US market for our offices in New York, bringing new meaning to 'hands across the sea'.
But why base our team in faraway Glasgow rather than NYC or the sunny southern states, you ask?
In today's blog, all will become clear as we illustrate how, in the age of remote working, Glasgow is the best of both worlds.
Read on to discover key similarities between the two locations, and why you might want to consider Glasgow as an alternative to the city that never sleeps.
Glasgow on the silver screen.
New York is often nicknamed 'Gotham'. It provides the inspiration for Gotham City, the metropolis which acts as a backdrop for the adventures of Batman in DC Comics and movies.
More than one film set in the fictional Gotham has actually been filmed in Glasgow, due to its aesthetic similarities with New York. These include a wheel and spoke layout, gothic architecture and an urban atmosphere.
2022's The Batman, the upcoming Flash movie, Batgirl and Indiana Jones 5 are a few films for which Glasgow has stood in for NYC, as stated by Glasgow Live and The National.
Way of life.
The allure of Glasgow goes beyond its unique charm and quirky social scene.
The Mercer 2019 annual Quality of Living rankings placed the two cities neck and neck, with Glasgow at 48 and New York at number 44, out of the 221 countries assessed.
Glasgow also excelled in Condé Nast's 2022 'The world's best city to live in' survey, placing in the top 26%, according to Versus.com.
Livingcost.org state that the cost of living in Glasgow is 57% lower than that of New York, with the average rent in Glasgow sitting at £1,208 PCM according to home.co.uk, compared to $3,695 in NYC, stated by zumper.com.
In terms of population, whilst New York is larger in scale, it's comparatively overcrowded. NYC has a population density of 10194 people per km² to Glasgow's roomier 3298 per km².
This makes for a less intense pace of life, which is enhanced by beneficial access to nature. From Glasgow City Council 'More than 3,500 hectares of Glasgow is greenspace', and both New York and Glasgow share close proximity to mountainous landscapes.
This is married to the opportunity to work with some of the leading brands in NYC within a thriving tech market (and the generous pay packet to match), which makes working across the Atlantic from this charming Scottish city an attractive prospect.
Culture.
New York is revered worldwide as being second to none when it comes to arts, culture, nightlife and things to do. Can Glasgow rise to the challenge?
According to Glasgow Live, 'The city boasts a cosmopolitan, laid-back vibe throughout the city centre to the west end, which can also be said for New York City.'
Can Glasgow really answer to New York's nightlife, you ask? Natives say yes, and that answer sounds like 'Finnieston!' Glasgow Live say that 'filled with arty hangouts and hipster bars and cafés, Finnieston is where all the cool kids flock to'.
But when we say 'New York', you probably think of Fifth Avenue, Tiffany's, Sachs and Rodeo Drive. Glasgow's equivalents include the historic Argyll Arcade on the shopping necropolis of Buchanan street, with a range of high-end jewels rivalling Tiffany's themselves.
As far as Sports, Music and Art are concerned, to make up for Radio City, Madison Square Garden, the Yankee Stadium and The MoMA, Glasgow offers the Hydro, the Barrowlands, the Emirates Stadium and Hampden Park, as well as the GoMA (Gallery of Modern Art).
But what of the iconic Central Park? We see your NYC oasis and raise you the Glaswegian Kelvingrove Park! This is where locals flock at the first sign of sunshine. Expect greenery, street performers and stunning city views.
Speaking of sun, if you're worried about that chilly Scottish air, the difference between Glasgow and New York is an average of just 5°c.
Glasgow even has a similar subway to New York, and its very own Lady Liberty; the Truth statue, part of the City of Chambers Jubilee Pediment.
So, have you ever been enticed by the idea of NYC's feel, variety and abundance of opportunity? Are you put off by the idea of the big move, the expense and limited living spaces? If so, consider opting for the smaller, friendly and affordable Glasgow.