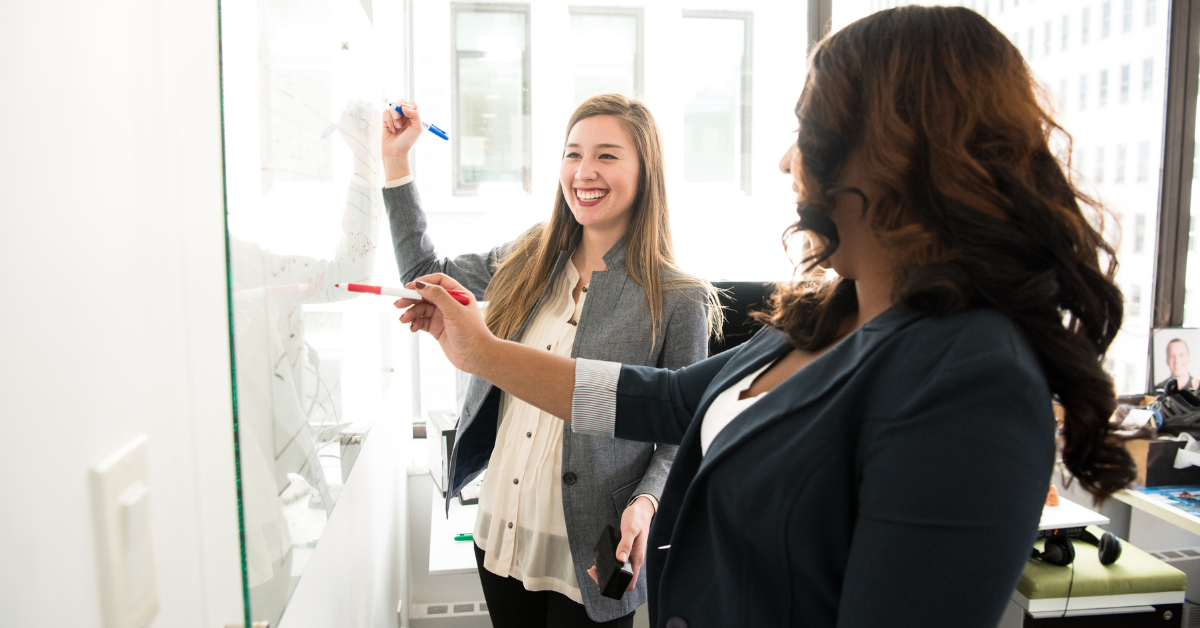 Understanding how to find a role suited to your skills can be incredibly difficult - especially when you're at the beginning of your career. Especially after being in full-time education, whether this is your A-Levels or university, academia and work skills are often measured completely differently.
So, where do you start?
We've created a short guide for graduates to assess hard skills, soft skills, education, and technology so you can understand yourself and your strengths better when looking for a new opportunity.
How can you identify hard skills?
Forage defines hard skills as "objective, quantifiable skills gained through training, school, or work experiences. Hard skills are often usually something that can be taught or learned. For that reason, hard skills can typically be easily proven — you either know how to write code, or you don't. You can use certifications, degrees, or licenses to demonstrate to potential employers that you have these skills." -
How can you identify soft skills?
Soft skills are defined as personal attributes that enable someone to interact effectively and harmoniously with other people. This can sometimes be harder to quantify or identify without a certification or "result" that you can obtain from hard skills. But, it's all about understanding yourself and figuring out what your strengths and development points are.
A great way to do this is to take a personality test. Myers' personality tests are available for free online, as well as a number of other similar tests which will enable you to establish your learning style, how you like to be managed, and what types of roles best fit these personality types!
Education: don't forget self-education!
Although this can fall into the bracket of "hard" skills - you can also look at education from a self-education lens. We have access to endless amounts of content online and in person: podcasts, books, videos, films, and academic studies. Sometimes, hard skills can be difficult to quantify for those without a degree or college certification as you may feel that there isn't "evidence" for the hard skills that you have.
Instead, there are other ways to get these hard skills online, through online courses (free or paid), reading non-fiction books or content, and listening to podcasts or watching educational videos on a particular topic area. This will give you the confidence and the evidence to showcase a whole matrix of education: school, university/college, work, and additionally self-education!
Technology and online programs
Similar to self-education, technology for some roles will be incredibly important and often deal-breakers when applying for an opportunity. Find out what technology or online programs you need to be well-versed in, and from there you'll be able to understand your experience level (even as a junior candidate) as well as what courses or additional support you may require.
A lot of higher education such as A-Levels, and further education such as College or University curriculums may already have modules or projects that you undertake which would already give you a basic or even intermediate understanding of complex programs.
For example, many creative degrees or college courses will teach students how to use the Adobe Creative suite - which may be a non-negotiable requirement for some graduate roles.
To conclude, the key to measuring your skill set is understanding yourself beyond the piece of paper that is your CV! Not only does it boost your confidence and give you direction on the type of career that would best suit you, but it enables you to talk about yourself holistically in an interview scenario and secure that dream role.