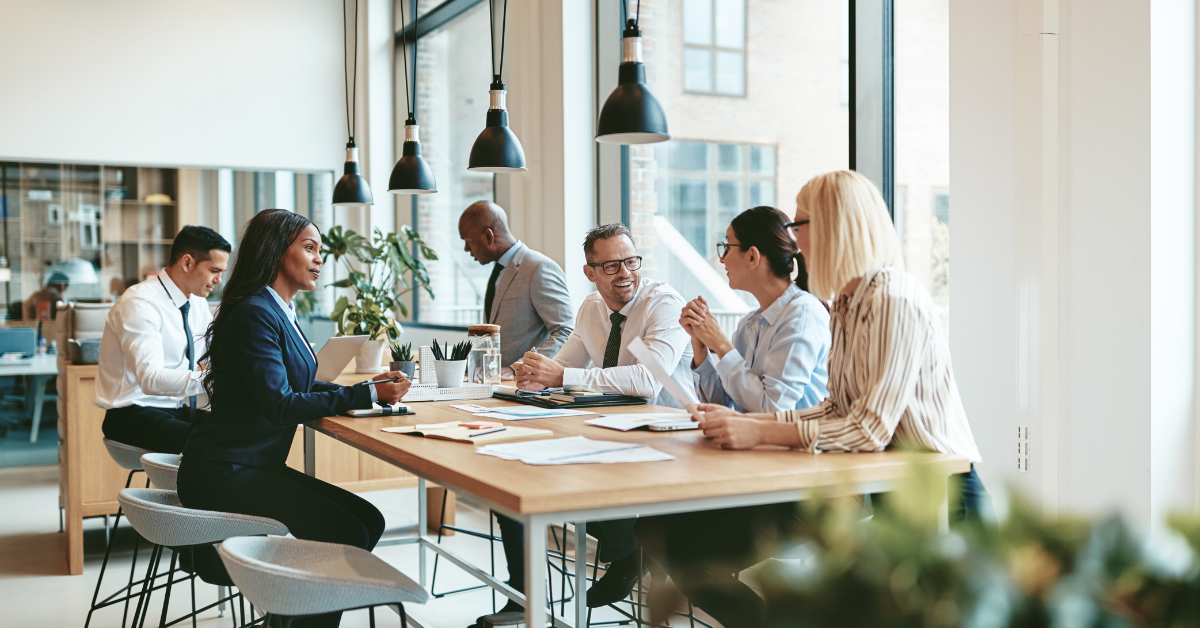 Junior employees are one of your most vital assets. They'll be the lifeblood of your organisation, helping it to grow and to rejuvenate using new ideas.
Juniors might also be the largest category of new hires that you're bringing on board, by volume. Plus, they will often be new graduates or less experienced professionals.
Marry those two together, and you're facing a large amount of training to get everyone into a position where they can contribute independently.
This can be a daunting task, especially if you're just starting to set up your junior onboarding process from scratch! Even if you've had this process established for a while, it's always worth fine-tuning.
A clear and effective procedure can get hires up to speed quicker, and create a sense of belonging and enthusiasm.
According to BambooHR, 'the quality of onboarding experienced by new employees dramatically impacts engagement, performance, and longevity, among other factors.'
In today's blog, we'll be breaking down the key steps to run a seamless onboarding process for junior talent.
Integrate the whole team
This tip hits two birds with one stone:
Sharing the load of onboarding and training tasks between your team.
Maximising the number of faces your new hires will meet in the process.
You'll also find that there's a particular member of your existing team best suited to deliver each element of training, from technical processes and tools to illustrating the company's vision.
This will immerse each new hire into the company culture from day dot. Even if they work remotely, meeting plenty of colleagues will help them get a feel for the relationships within the team and the atmosphere of the company.
This way they will feel more included, which is essential for morale, and in turn, boosts performance.
Set up essential introductions in their first week
There are nothing worse than an awkward 'have we properly met?' months into your position at a new company.
However, especially in the age of remote working, and even more so in larger companies, getting those introductions in early can be easier said than done.
First, identify who the 'essential' introductions are.
That will include the obvious like their manager and immediate team, but also anyone they will frequently need to get in touch with for help or information, such as office support.
Ideally, a key member of senior leadership will also be on that list. This can give each new hire a sense of synergy with the entire organisation, from the top down.
Ensure they are confident navigating the main communication and business platforms in week 1
Any new employees' top activity in their first week (especially if they are a good hire) will be asking questions!
Get their confirmation that they're happy using slack, your email interface, and any other internal comms that your organisation uses, straight away. Then, the answers they need will never be unreachable.
As for other business platforms, for the majority of people, the best way to learn is to 'do'.
This doesn't mean you should throw them in at the deep end without supervision or support. That said, allowing each hire to be hands-on with their tasks from the outset will accelerate the learning progress.
In summary, when you plan your junior talent onboarding, keep in mind that it's best to strike a balance between support and trust.
That means taking the time to ensure that a junior is happy and confident with each element of training, and providing support through open lines of communication, but also letting them 'fly on their own.'
Each hire is unique from the next. The degree of support or independence they require, and the pace at which they move through the onboarding process, will vary.
This doesn't have any bearing on their competency for the job, or their fit within your culture. It just means that once you've devised a watertight standard process to cover all bases, you can also be intuitive to the needs of the individual.
Finally, don't forget to give them the opportunity to provide feedback on the onboarding process, and then action it moving forward. You should be consistently learning and adjusting as your team evolves.