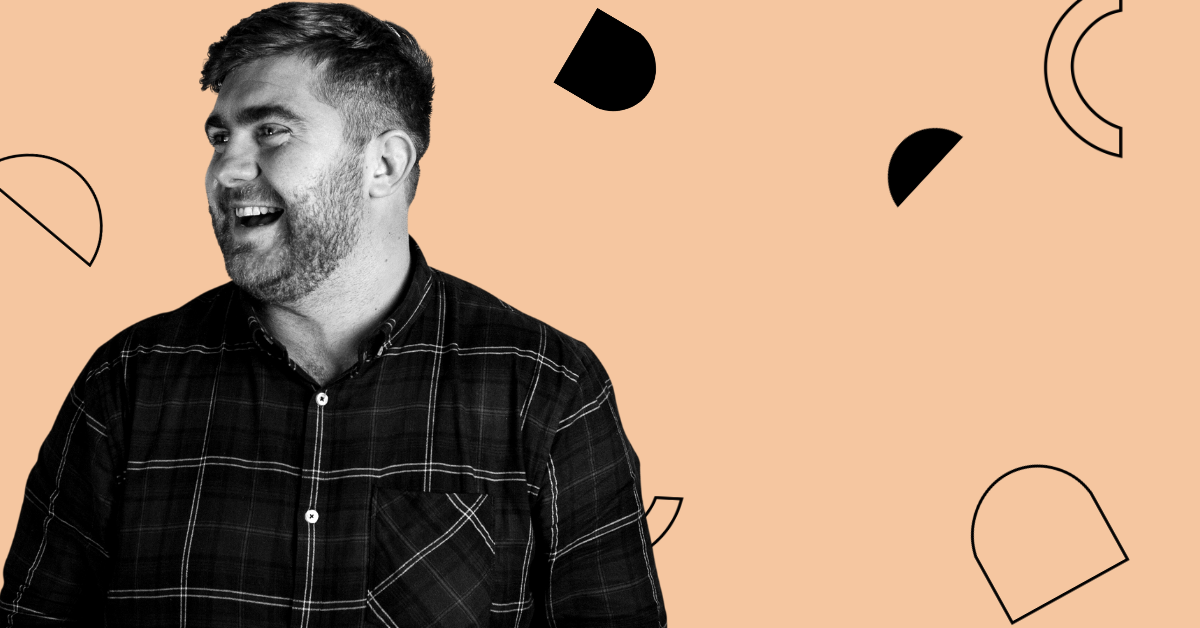 It's time for our next edition People behind the brand, the series where you get to know the humans of Orbis.
This time, we're sitting down with Senior Principal Consultant Aaron 'Shakey' Shakeshaft, who's been with Orbis for over six years.
We chatted about the changes he's seen in his time with the company, the merits of remote working, ill-fated chilli eating competitions and the story of the 'HerselBird'.
Read on to reveal all.
What's the best part of the job?
The best part is when someone is genuinely super interested in the job you have offered them. It feels amazing to be part of someone finding their "dream" role and realising their aspirations.
What's the biggest challenge?
Competing with other amazing tech companies in the market.
More and more lately, companies are building fun products and tools, which gives engineers so many options in the market.
I love working with high-performance companies and clients, but that means you are competing with other high-performing companies too.
Also, companies seem to have very deep pockets these days!
What's something you wish you'd known at the start of your career?
What recruitment was!
Growing up in South Wales, you get told to become a police officer, teacher, nurse, doctor, firefighter etc. What do they all have in common? Public services…
Unfortunately, I found I was a bit alienated from the wider world and the career options that were available to us.
When Callum Campbell messaged me about working at Orbis, my first question was, 'what is recruitment?' The idea of recruiters and headhunting baffled me… It has taken a long journey and a lot of learning to get to where I am now.
In another life... If you weren't a recruiter, what would you be doing?
I would love to do something with food. I love to get in the kitchen and cook, so owning a food truck and travelling around festivals and the seaside would be a dream.
You've been on your share of well-deserved Orbis incentive trips over the years… what was the best or most memorable, and why?
I have been extremely lucky to have been involved in a few trips, which include Barcelona, Berlin, Croatia & Morzine but Croatia has to take the top spot.
Croatia just had everything. Beautiful scenery, amazing hotel, a private boat trip, a beach club day, VIP at a nightclub in a castle, a Michelin star evening meal overlooking the harbour and most importantly the people. The group of people we had was so much fun!!
Shout out to the Chalet that we had in Morzine though, the best place I have ever stayed. It was like Below Deck but the Chalet version.
Your best funny story from the Orbis office?
Honestly, such a hard question as there have genuinely been so many.
A couple of stories stand out. Wayne photoshopped birds onto photos of Matt Herselman in Croatia, which was the start of the 'HerselBird' nickname. Then there was the time Callum got stitched up during a chilli-eating competition. The mild chilli that the others had to do was replaced with the hottest one you can buy.
You've seen Orbis pre-lockdown, Covid and remote working, as well as after. Have these events changed the business and our culture, and how?
From early on I would say I was an advocate of remote and hybrid working, which Orbis were always very accommodating of. Since Covid though, it has only got better in terms of mindset and attitude.
I believe the culture has become more of a trusting and mature environment. Yes, you miss the daily office "banter" but ultimately the work-life balance is just incredible, and it has made our jobs easier.
Interviews can be more flexible. Logging onto a video call for a 1-hour system design at lunch using online whiteboards is a lot easier than taking half a day and travelling to the office.
Orbis will remain an amazing business and how they operate works amazingly for me. They are allowing me to relocate to Cheltenham and work from home, which will just make trips to London to see my colleagues and mates even more exciting.