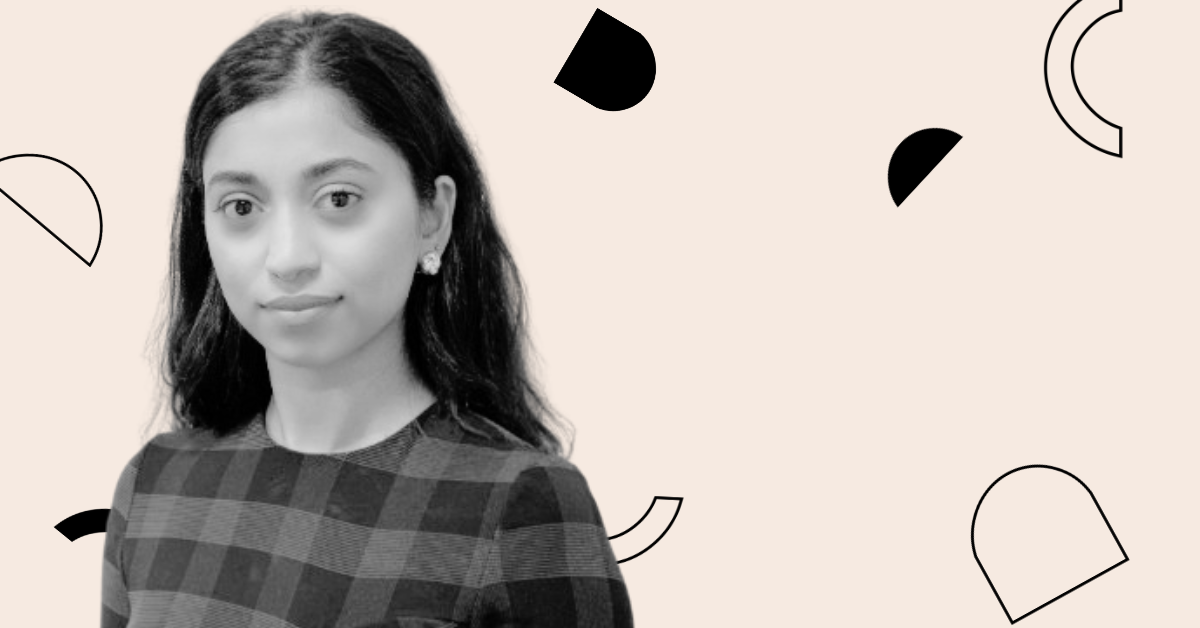 In today's people behind the Brand, the series where you get to know the Orbis team, we sat down with Abigail Fernandes, Senior Consultant.
We chatted all about the rollercoaster that is recruitment, the importance of resilience, studying human geography and being sassy.
Let's jump in.
Tell us about your journey to Recruitment?
It's pretty simple, in the sense that I had graduated and was trying to figure out what I wanted to do. Having done a geography degree I thought I wanted to teach and then I was like, "Okay, this might not be for me."
I applied for a couple of roles, but then I was approached by my previous recruitment firm. I did a full day's assessment there, managed to get the job and then five years later, I realised I was in recruitment, and I was doing well and enjoyed it. So the career started.
What's the best part of the job?
I think the best part of the job is getting it right for the client and the candidate, when a placement goes well and you meet people along the way that have benefited in their career it feels great! I think that the whole process of building good relationships is fulfilling.
So just in general, building relationships and working closely with a good bunch of people always helps. The constant hustle keeps it interesting.
What's the biggest challenge?
I think the biggest challenge is remaining resilient.
There are amazing peaks, but there are also quite a few downs. So it's just remaining resilient and just waking up the next day and thinking this could change.
Everyone says it's like a roller coaster with all the ups and downs and while I've experienced both it's important to pick yourself up and think, okay, I can do this. I can just continue building on this and it will change and I think that's been my mindset throughout my recruitment career.
What is something that you wish you'd known at the start of your career?
It's okay if things don't go to plan, you continue to learn and grow. Also, in this line of work sometimes it's fine to take emotion out of objections.
When was the moment you thought 'recruitment is for me'?
I think initially, when I started to bill really well and started to be more engaged, you kind of stay on that trajectory and get really good client and candidate engagement. That's when I thought "Yes, I can do this."
This is going well. I'm earning a decent commission, building really good relationships, and getting business off the back of this and the results are constant. That's when I thought okay, I'll stick with this. I can do it and I just carried on.
You graduated with a BA degree in Geography at the University of Leicester, tell us a bit more about that. Do you think these skills transfer into your approach to work?
So, the geography degree was actually just a decision that I made when I had to pick something to do at university. I was very unsure what to do so I did the International Baccalaureate, which is equivalent to like six A levels because I didn't know what I wanted to do.
Then I thought after having six subjects that I'd be able to pick one that's my favourite. I initially thought that I should have gone into business management, but then I did a geography degree and I enjoyed everything about it until my second year, I realised "God this is tough".
However, geography was fun, to be able to understand how people behave, and how communities form, travelling and learning about places and people was enjoyable. I still had no clue what I wanted to do after getting a geography degree. Teaching was the easiest route but I didn't think I was cut out for that.
I think it was the collaboration, research and organised while doing the degree that helped set me up with my approach to work.
If you had to pick one highlight from your time at Orbis it would be…
I thought the scavenger hunt that we had was super fun because we got put into random teams. It was nice to get to know so many of my colleagues so closely and it was a fun night overall running around in London trying to figure out the next clue.
In another life, what do you think you'd be doing?
I think I'd be doing a couple of things. Maybe something in fashion, like behind closed doors, or at one point I thought maybe I wanted to be an actress just because I like to dramatise everything and just to be extra and sassy.