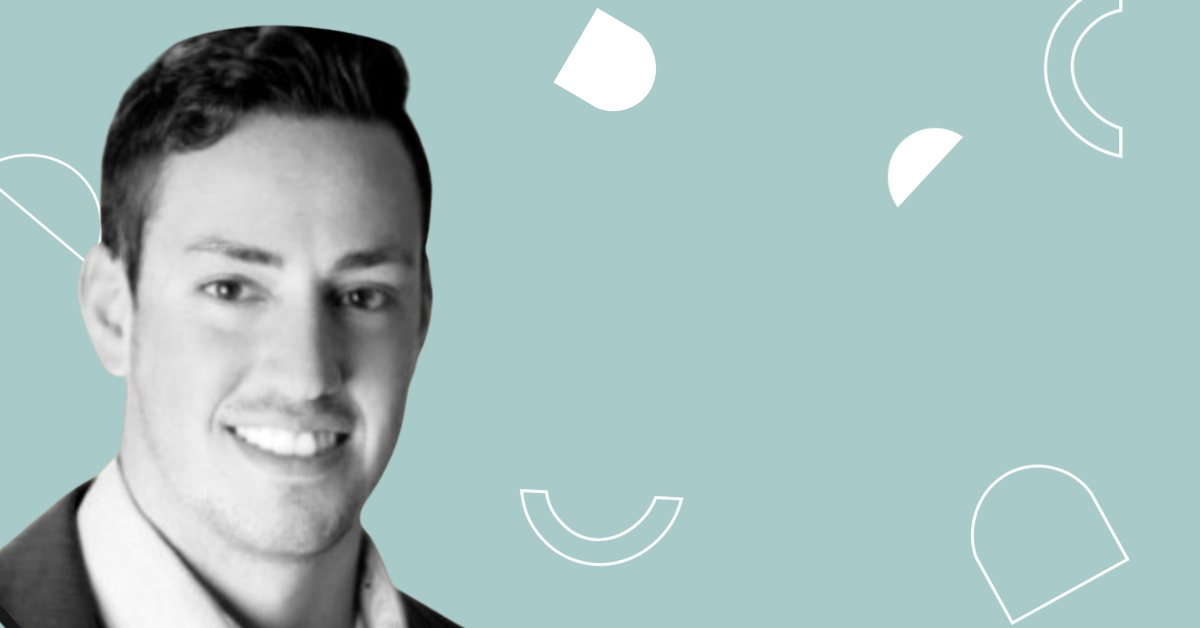 In today's people behind the brand, the series where you get to know the Orbis team, we sat down with Adam Parson, Senior Consultant.
We chatted all about recruitment, brotherly competition and the importance of good mentors.
Let's jump in.
Tell us about your journey to Recruitment?
I was getting my MBA, finishing up college, working on a bunch of startups and I didn't know what I wanted to do with my life or my career. My brother had worked at his company for around five years at the time and was successful and kept trying to get me to go into staffing, but I didn't understand it.
He then went to the President's Club and Aruba with his company and he said to me, "Why don't you just come with me to Aruba and meet everyone?" So I went on this trip and I loved the people. I basically took the job afterwards because I liked the people and I didn't know what the job was, but I figured that if he could do it and he was really successful, so could I.
So I started in our Fort Lauderdale office, and he was in the Miami office, we were separated not because we don't like working together but because we probably shouldn't be in the same office to start with.
AJ (my brother) then won the recruiting MVP when he started so from the jump, I knew that I needed to win the same award because I'm very competitive. So, I came in to work very hard immediately just so I could be better than my brother, and I ended up winning the MVP as well. And then from there, I grew my love for the job as I just love talking to people, connecting with people and helping them find their next opportunity.
I did recruiting for a couple of years and then I moved into account management during COVID. My previous company was very saturated in the market for like 20 years, so you weren't handed accounts when you move in there - you have to find your own accounts. Which was kind of like a trial by fire but I felt like it helped me to learn, so that I could sell in any situation.
The company then got acquired by another company, and things started to change. I had interviewed with tonnes of companies and got around seven offers from staffing firms, like Google, Amazon and Facebook but I just love the people I met at Orbis and it just felt right. So that's kind of how I came here.
What's the best part of the job?
I would say the team was built here.
When I started, it was just like me and one other person and we didn't go on-site much. Then, a bunch of our friends started coming and joined and some of my old friends that I've worked with in the past are joining.
We're just a very dynamic team. We're super close - it was my birthday this week and I hung out with them, you know? I love working with this company and I'm just super close with them. It makes it super easy to do my job because I'm able to be transparent and they appreciate that to support each other. So I like the culture we have going on in our Miami office. It's awesome.
What's the biggest challenge?
Maybe trying to find the balance between you know, constantly breaking new accounts and managing the old ones as well as recruiting.
I get tunnel vision so, all week I'll focus on one thing all I do is either collapse new companies or all I do is farm my accounts.
So I think balancing everything whereas, me and AJ are very different. He's super organised and process-oriented and I'm just given something and I roll with it. So he kind of helps balance me out like that, which is great.
What is something that you wish you'd known at the start of your career?
Honestly, from the beginning, I've had really good mentors, the top two billers and the company recommend mentors there and obviously, they have always been helping me. So I feel like I was given really good advice right at the bat.
They said don't act like you know everything, just be a sponge and act like you're dumb. Act like you don't know anything so you can absorb as much information as possible and there's not one right way to do this.
Everyone has a different strategy and you just got to find your own - your own voice and your own style, because I think authenticity really helps you in this job.
You've been in recruitment for some years, what's been your highest high and lowest low? Have you ever wanted to quit and if so, why did you stick with it?
I feel like right now is the highest high for me because I'm doing super well. It's a team that I helped build and the sky's the limit. We're like a rocket ship right now. So it's awesome.
I will say the lowest low was probably starting account management during COVID. The thing was that when you start account management, people are supposed to train you and be focused on you but at the time, everyone was doing layoffs.
Everyone's book of business was on fire so they couldn't spend time trying to help me learn so I kind of learned by myself. I mean, that was probably the lowest low but when I look back on it, I'm very thankful for it. Because it made me stronger and better at this.
If I ever wanted to quit… only when the culture changed in my old company. So like, yeah, at that point but with Orbis, no. I'm happy.
Who has had the most impact on you (personally or professionally)?
I would definitely have to say my brother, AJ.
He's the reason that I got into this industry. He's the reason I'm successful because if he wasn't successful, I wouldn't have pushed myself to be as good as I am and tried to be the best version of myself. My mark was just like he was the top recruiter at our old company so if he can do that, I can do that. So I just have to be better than him and by aiming that high, it helped me develop into the salesperson I am today.
You graduated with a Bachelor of Science (B.S.) AND a Master of Business Administration (M.B.A). Tell us a bit more about that. Do you think these skills transfer into your approach to work?
Honestly, yes, and no, I think my being in college for as long as I was, helped get me out of my shell and kind of talk to everyone.
There are so many different people there so I think that helped me articulate my thoughts and be able to speak to basically anyone and hang out with anyone, which is very good for recruiting and account management. With my MBA, I think some things resembled some of the business things that I learnt so I didn't forget it, but I don't think I needed to do it.
But also, I think if I went straight into this role right after my Bachelor's, I may not have loved it as I do now. So the fact that I was there for so long, I think it helped me develop into the person I am. I can translate more social skills in my job, but like, the EQ macro microeconomics, really doesn't translate into what I'm doing right now.
In another life, what do you think you'd be doing?
Um, I would make music. Or, I've always liked psychology so maybe a psychologist.