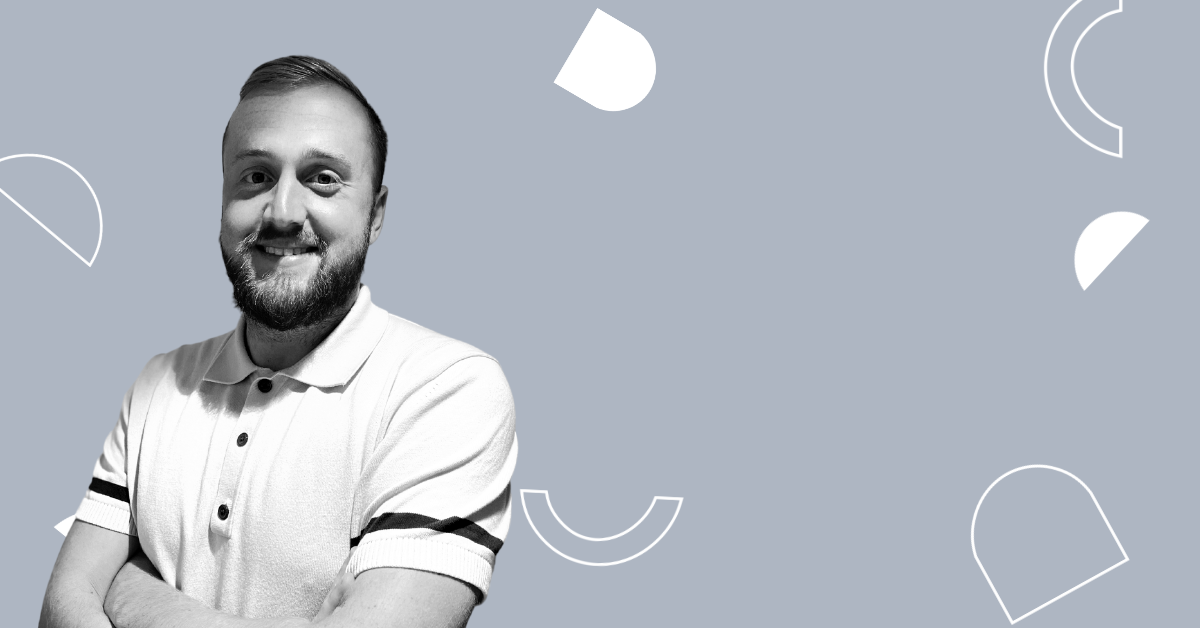 In today's edition of People Behind the Brand, the series where you get to know the humans of Orbis, we're catching up with Associate Director for Contract (of 'Come Dine with Me' fame), Adam Smith.
We chatted about the unique rewards of life in recruitment, his transition into leadership, and who inspires him.
Read on for the full Q&A.
Tell us about your journey to recruitment…
This year marks a decade in recruitment for me, and it's been nice to reflect on how I've progressed over time.
In 2012, after some time spent travelling around Australia, a fresh-faced 19-year-old Adam was getting some serious heat to "go and get a proper job".
It wasn't long before I stumbled across the world of IT Contract Recruitment.
After interviewing on a Friday I was in the next Associate intake on Monday morning, which said a lot about the industry I was about to enter.
From there, I have been fortunate to work at two successful staffing businesses and to be trained and led by some of the most talented leaders in the industry along the way.
My journey has now brought me to Orbis where Wayne and Craig have continued to help me develop into the next exciting phase of my career: focusing on strategy, growth, and leadership.
What's the best part of the job?
For me, contract recruitment is all about the buzz of winning clients and placing people.
Whether it's winning large consulting projects or filling that impossible role for a new client, the satisfaction makes all your hard work worthwhile. That never goes away, no matter how long you've done this job.
As you move into leadership, seeing people develop and achieve their goals is incredibly rewarding. Working with your team members to help shape their careers and lead them to success is what we as leaders strive for daily.
Furthermore, the experiences and rewards you can get in this industry are fantastic.
Most staffing firms are known for really looking after their employees, offering a variety of incentives that take you all over the world and to all sorts of events, which you wouldn't otherwise get the opportunity to experience.
Being in a meritocratic environment means there is no ceiling to what you can achieve in a recruitment business, no matter how long you have been there, your age, the background you come from or what level you are at in the business.
Opportunities are endless! For me, that's something that makes our industry truly unique.
What's the biggest challenge?
Transitioning away from billing into senior leadership has been a steep learning curve and the biggest challenge for me in the last two years.
Being in a position that has more of an emphasis on coaching & mentoring brings a multitude of challenges. It tests your ability to directly impact different people and personalities, whilst trying to stick to the principles that have made you successful.
The recent cultural transitions across the working world have also been something that the whole recruitment industry has had to catch up with. This is one of the main reasons I joined Orbis back in January 2020.
The traditional principles, requirements and culture that make a successful recruiter have changed. Long gone are the days of 8-8 in the office, directional leadership and KPI-driven environments.
It's now about creating a high-performing culture by managing your workforce based on maturity, trust and accountability, whilst giving them the right tools and coaching to succeed.
What's something you wish you'd known at the start of your career?
Focus on yourself.
It's easy in recruitment to compare yourself to the top performers in a business, looking at their client engagement and success along with everything that comes with it, and to give yourself a hard time.
Contract recruitment is all about building the right behaviours and habits. Focusing on those consistently will bring success. You just have to be committed and consistent, and trust your leaders and you'll slowly and steadily build a successful and sustainable business.
Also, take the rough with the smooth, it's recruitment – stuff goes wrong!
What have you learnt over the years which has made you a better leader and manager?
Looking back on my first few years as a junior leader, I took a much more directional, "one size fits all" approach, which didn't work for everyone who came to work with me.
It was a "360 first" model and there wasn't much room for movement toward different career paths.
One thing I have learnt recently and one thing I think we do really well at Orbis is recognising and championing people's individual strengths and collaborating to utilise them effectively as a collective. This has led to a much more successful and cohesive team with more widespread success.
In another life... If you weren't a recruiter, what would you be doing?
I'd love to say I'd currently be weighing up my options between the PGA and LIV Tours.
However, based on my severe lack of golfing talent, realistically, I would probably be doing something in the food industry. Further down the line, it's something that I would like to pursue.
If anyone close to me sees this, I'll most likely get some stick, but I do love food and I think that most success is based on following a passion.
Watch this space; maybe Master Chef champion 2035. Already completed Come Dine with Me!
Who has had the most impact on you (personally or professionally)
I've worked with some of the best leaders and recruiters in the industry and each of them have left a mark on how I manage people today.
Professionally, you can consistently learn from everyone around you to adapt how you lead and stay current and competitive in your offering to customers.
Personally, the recent birth of my son Hudson has had a huge impact, it's given me a less selfish reason to push myself daily, as well as more of a reason to avoid the pub and come straight home!
What are your plans for the growth of your team?
The plans over the next 3 years are really focused on building the Orbis Contract footprints in Central Europe.
We have such a successful and established permanent offering across Cloud, Data, Security and Software Engineering. We want to mirror that on the contract side as we look to double by the end of 2022 and then again in 2023.
The launch of our Amsterdam office this year will help facilitate that as we continue to grow our footprint across Belgium, Germany and The Netherlands.
That being said, we don't want our ambitious growth targets to compromise the quality of individuals we hire. Our business is built and focused on quality, both in what we deliver to our clients and candidates and the people who deliver that for us.
We aim to bring in experienced consultants where possible, but will mainly focus on organically growing our team, the Orbis way.
We are planning to bring in the next cohort of Orbis legends in September, reach out if you can see yourself in this weird and wonderful bunch of recruiters!