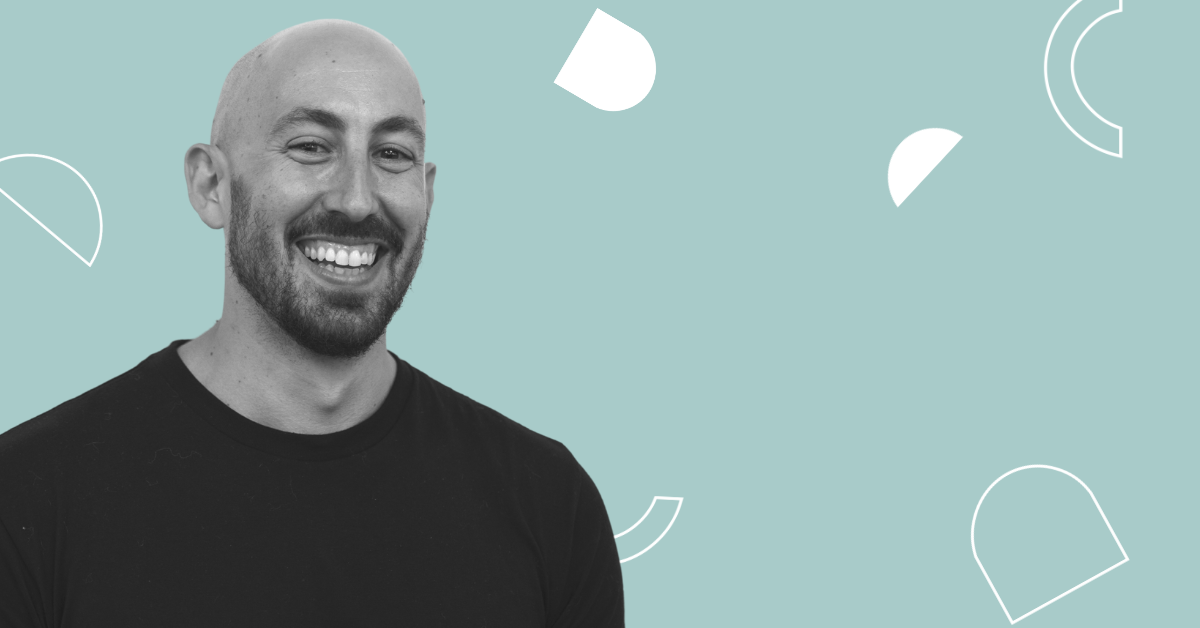 In today's people behind the brand, the series where you get to know the Orbis team, we sat down with AJ Parson, Associate Director at Orbis and Head of Contract and Recruitment.
AJ's helping build out our Orbis office in Miami, so we chatted with him about that process, what makes a great recruiter, and how he's carrying the Orbis vision into this new office.
To hear more from AJ, read below!
Tell us about your journey to recruitment…
I didn't know anything about Recruitment before I worked in the industry. After school, I wasn't sure what I was doing with my life when a buddy of mine from college invited me to check out the recruitment company where he worked.
After a few interviews with them, I really fell in love with the people who worked there. They seemed like great people to work with, so I decided to give it a shot. I became a total sponge working there–asked a billion questions, studied the top producers, and just tried to learn absolutely everything I could.
What would you say is the most important skill for someone wanting to get into Recruitment?
'Coachability' and drive. Both together are important, because if you're coachable but don't have the drive, you won't be successful. And vice versa, if you have the drive but aren't willing to accept help, you won't get very far either. Whenever I'm hiring somebody, those are the top two traits I look for.
What's the best part of the job?
At Orbis specifically, it's the people. You can really tell that they're caring, hardworking, and want others to be successful. The company has a people-first attitude, which is so important. We all push each other to be our best.
With Recruitment in general, I love that you're always busy and there's always a challenge. There's always something you can be doing and plenty of ways to make a lot of money if you're willing.
What's the biggest challenge?
I would say overcoming stress and time management. I'm learning now how important it is to be organized and ask others for help. If you try to do everything by yourself, it's not going to work.
It's also challenging to deal with all the ups and downs in staffing. It's natural to have both great weeks and slow weeks. If you have a good work ethic and are doing what you should be, you will get where you need to be. It's important to keep that in mind during those slow weeks!
What's something you wish you'd known at the start of your career?
There's a lot of pressure in this industry to produce, even if it's self-induced pressure. I would tell myself that you don't have to always be on top. It's not the end of the world if you aren't producing perfectly all the time. Take a breath, follow the process, and lean on others!
What's it been like being here at the start of our new Miami office?
I've actually started a new "branch" of a company before, and it's always nerve-wracking at the beginning–you don't know what to expect. It's not as organized.
You're juggling multiple hats and dealing with the unknowns. But for me, being a part of that start-up process has been hugely rewarding in the past and I'm looking forward to all we'll accomplish with our Orbis office in Miami.
Have you faced any challenges making the transition back into an office?
I've been working remotely for the last three years. I've had to train people remotely and learn how to get the best work from them without micromanaging, which I've got a good handle on.
But, I'm excited to get back into the office with the Miami team. Ultimately, my goal with my management style is to be flexible and allow people to do what works best for them. Plus, being back in the office provides us great opportunities to get to know each other better as people outside of the office, whether that's going out for happy hour drinks or a round of golf.
What's it like starting an office and carrying out someone else's vision, especially people who live on another continent? Do you struggle with that at all?
Of course, I'm still learning Orbis' vision, but I'm finding that it aligns really well with my own personal vision. Orbis is focused on building a culture of friendship, hard work, and collaboration, and those are all things I strongly believe in.
This is a great place to work if you want to push yourself to continue to get better and enjoy the people you're working with. I joined the team because I really believe in what they're doing, so following through on that vision hasn't been a challenge.
In another life... If you weren't a recruiter, what would you be doing?
In my perfect world, I'd be the general manager for the Miami Heat. But in this current world, if I wasn't recruiting, maybe I'd work in psychology or psychiatry. I love helping and working with people, so I think something along those lines would combine my love of both.
Thanks to AJ for sharing his time and insights with us for today's People Behind the Brand! Stay tuned for future instalments from more of your favourite Orbis employees.