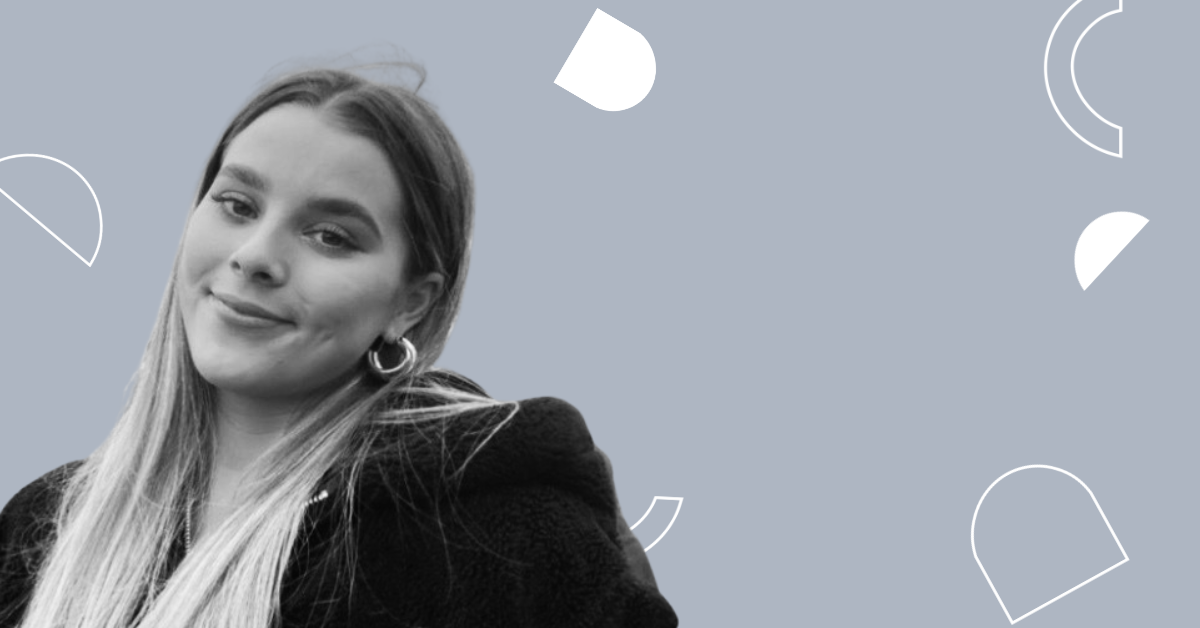 In today's people behind the brand, the series where you get to know the Orbis team, we sat down with Alice Atherton, Learning & Development Assistant.
We chatted about Alice's journey from the academy to her position now, what it's like doing a placement year and our Orbis Christmas party!
Let's jump in.
Tell us about your journey to Learning & Development?
My journey at Orbis has taken a slightly different route.
I started off training in the academy as an associate consultant which was an incredible experience. Not only was I given the opportunity to see first-hand what it was like to be exposed to the world of recruitment, but I learnt some invaluable skills from resilience, and excellent communication to cementing my hard work ethic and determination.
However, being on a placement year, I wanted to gain as much experience as possible in other business areas to broaden my knowledge so I began to do a lot of work with the academy. It was here that I discovered that I really enjoyed helping the academy/associate consultants to become the best possible versions of themselves by supporting them through their journey of growth as recruiters.
Having gone through the academy myself, I was able to use these transferable skills I had learnt to suggest new ideas as well as being someone to who the academy could relate. I then decided I wanted to continue my journey as a learning and development training assistant which brings me to where I am today.
What's the best part of the job?
For me, the best part of the job is how rewarding it can be to see the academy/ACs grow and flourish throughout their journeys. I have developed a very close relationship with all of them, so it makes me really happy to see them all succeed.
What's the biggest challenge?
Both roles have provided challenges but I would say the biggest challenge I faced in recruitment was having confidence in my ability on the phone, whereas the biggest challenge in my current role is probably providing input/ideas on topics which I am less familiar with.
I guess the commonality in both of these is that they have both forced me outside of my comfort zone which, whilst can be daunting, has enabled me to grow massively in confidence, and has thus been pertinent to not only my growth at Orbis, but as an individual outside of work too.
What is something that you wish you'd known at the start of your career?
Give everything a go and do not be afraid of making mistakes because if you make mistakes, this is where you learn and grow as an individual which can only make you better, and ultimately help you to succeed. Also to embrace the challenge.
Your journey at Orbis had originally begun at the Orbis Academy, what was your biggest takeaway from your time there?
The biggest takeaway from my time in the academy has been persistence.
Just because you aren't great at something straight away, it doesn't mean you are incapable. If you keep working on your weaknesses you will eventually get to where you want to be, and learn things about yourself along the way that you may not have known before.
You are currently studying for a Bachelor of Arts in Geography. Tell us a bit more about that. Do you think these skills transfer into your approach to work?
My geography degree involves a lot of research and requires me to be heavily analytical. These skills have been massively transferable to my role now, as I am quite often involved in key research tasks to help contribute ideas to the business' growth. I also have to analyse key trends in data across the academy/associate consultants and keep track of their progress.
Would you recommend doing a placement year during university?
100%. I have developed so many key skills from this year which will be transferable across all paths of life. Being exposed to a corporate environment has also taught me so much about how a business operates and the different processes which are involved in this.
If you had to pick one highlight from your time at Orbis it would be…
The Christmas party - that was really fun because I got the chance to talk to people in the company that I wouldn't usually speak to in the office, so for me it was a chance to get to know other people better.
In another life, what do you think you'd be doing?
In another life I would be running my own business - maybe have my own beauty or makeup range but I have a long way to go before I reach that goal!