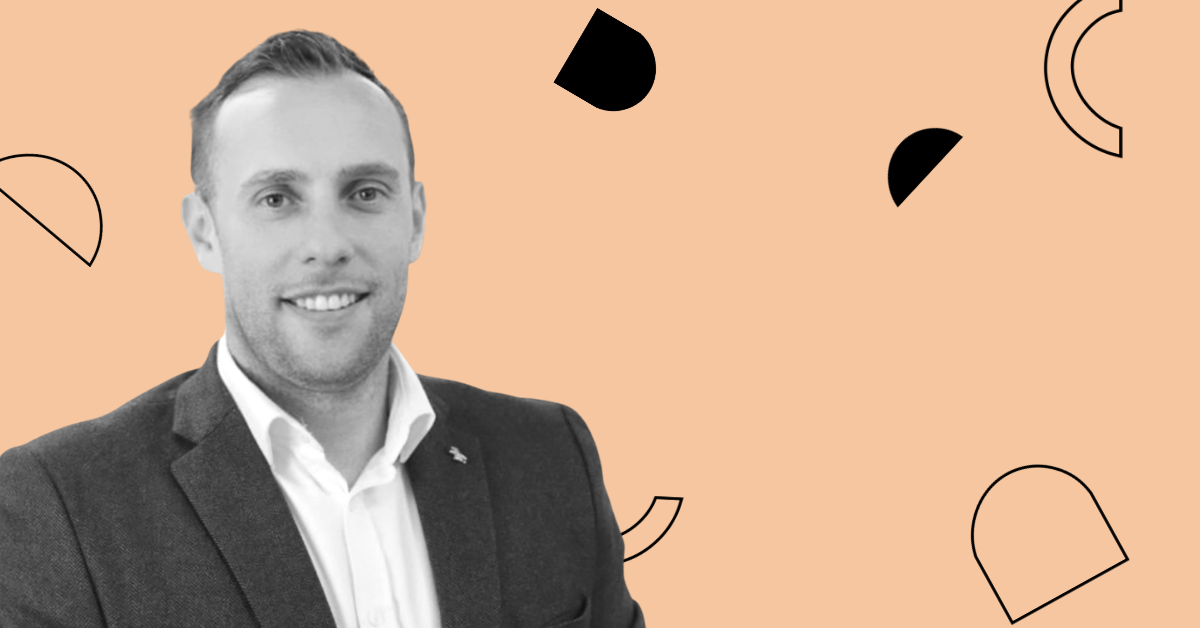 In today's edition of People Behind the Brand, the series where you get to know the Orbis team, we're sitting down with Orbis's head of Business development and account management in the US, Andy Burgess.
We chatted about the data science market, company cultures, and Andy's journey through career changes and relocating across the Atlantic!
Read on for the full story.
What's unique about Orbis's culture?
When Orbis spoke to me about joining, I wasn't looking to leave my previous role. You know the story; Someone catches you on a bad day and the next thing you know you have a job offer! What stood out to me with Orbis was they had a team full of winners and big hitters in the US recruitment market. They had an ambitious team with a vision.
Even though COVID has disrupted many companies' cultures in some way or another, Orbis has managed to maintain this by creating a fun environment where people are supportive, want you to win, set realistic goals and targets as well as creating an environment where people still go for drinks after work or go for lunch together.
What do you enjoy about the Data Science market?
The Data Science market is something that I have been very interested in for a while and I'm glad I have been able to spend my time speaking with many talented people from various backgrounds.
Over the years, data science has become an incredibly diverse and exciting field, so I enjoy working in various industries ranging from healthcare, property tech, fintech, sports and gaming.
What would you say are the most exciting areas of growth and opportunity in the tech industry right now across the US?
The pandemic years distributed more tech activity into a wider set of places and has shown that employment growth slowed in some of the biggest tech "superstars" and increased in other midsized and smaller companies.
A number of startups have come out of the "COVID ashes" through people who were let go from their previous roles and created their own companies. Currently, we are seeing a huge demand for Engineers across the industry (Software, Data and Machine Learning)
What's the best part of the job?
Recruitment can be very rewarding if you're with the right company. You're in control of your earnings and working with the right company can be rewarded with various incentives, which can be lunch/dinners at some cool restaurants or team trips for exceeding targets.
I'm lucky enough to have worked for two companies that have been able to provide this. But aside from that, the opportunity for variety and working with different people and companies is the key to me.
Tell us about your journey to recruitment…
I started off my career in the legal world as a Paralegal and evolved into corporate insolvency.
I got to a stage in my life where I wasn't enjoying the career path I had chosen. Not only that, but I wanted to be in control of how much I earn as well as not be in a position where I was going by the clock on company billable hours, so I took a break and spoke with various people who said I would be a good recruiter.
"Don't be silly" was my initial response! The more I thought about it and spoke to various recruiter friends and saw what happens behind the curtains, the more I leaned into it.
I started recruitment for a small company in South East London that had a visa/recruitment focus. One part of the business assisted people to relocate to various countries (Australia, Canada and various others) and the other part helped those people with their granted visas find a job.
Not the traditional recruitment company you would expect but it was a start! 18 months later, I was handed the opportunity to move to a more established recruitment company through a referral that gave me the opportunity to grow and expand and build a desk in the UK Data & Analytics market.
Over time, I was able to grow a successful market with a wide range of clients and moved up the ladder from Senior to Team Lead.
After 3 years working in the UK market, my current Director presented me with an opportunity to build a new Data & Analytics market in New York! The timing was right and I jumped at the chance! Interview at the US embassy booked, a visa granted, New York here we come!
In May 2017, I arrived in New York with a couple of suitcases and a backpack staring up at the huge buildings around me wondering how this is going to pan out and not really knowing anyone in the city other than meeting a couple of people in my new office who I briefly met a few weeks earlier.
I checked into my hotel and the first thing I googled was "NYC Man United bars" and found Smithfield Hall. I spent many times there on my own watching the early morning Premier League games.
New York is full of lonely people and you will find many people in bars on their own or eating for one. New York is very much a sink-or-swim city. As much as this is a cliché, New York will either eat you alive or it can make you. It almost chewed me up in the early days, to be honest.
Trying to find a place to live on a permanent basis in a city with no US credit history, losing your wallet in the first week and having to apply for new US and UK bank cards in a foreign country aren't that easy. UK Santander and US Santander are not the same…
Fast-forward 5 years, 3 office moves, 2 apartment moves, several Tinder swipes, COVID and a long-term girlfriend with a beautiful daughter and not to mention a great friend base of US and fellow UK ex-pats - and here I am!
In February 2022, I decided to make the leap to join Orbis and lead their Data team after 8 great years with my old company. Times changed and I needed a change.
Onwards and upwards!
What's the biggest challenge?
I think the biggest challenge so far has been COVID and the impact it has had on businesses globally.
Going from the earlier days of COVID and people not knowing what on earth is going on and how to tackle the issues. Companies were closing down, people were being let go from their jobs, as well as a huge number of people had to work remotely.
The recruitment industry suffered from many of their clients going on hiring freezes resulting in recruitment agencies having to let go of many of their staff.
Now we're getting towards the end of this pandemic. Companies are back trying to replenish their teams and the market is crazy at the moment. It's rare to find a candidate who doesn't have many other interviews going on so trying to navigate the market with candidates having so much going on is a nightmare.
What's something you wish you'd known at the start of your career?
At the start of my career, I wish I had a little more guidance as to what I could do in my career or what direction to take. The career guidance representative at school wasn't great and led to a shrug of the shoulders when it came to asking for advice.
Many people are not in their dream job so I think I would have liked to have known how to get to some career destinations. When It comes to recruitment, I would have liked to have gotten into this earlier than I did, so knowledge of the industry would have been great.
In another life... If you weren't a recruiter, what would you be doing?
I am torn on this one. On one hand, I would have liked to have been a Chef. I love cooking at home and trying out different recipes and I'll sit and watch countless cooking shows. I was very close to going to culinary school. However, hot kitchens in the summer are the worst!
On the other hand, a sports agent would have been a very interesting option for me, particularly in football (Soccer for the American folk!) I find the industry fascinating.