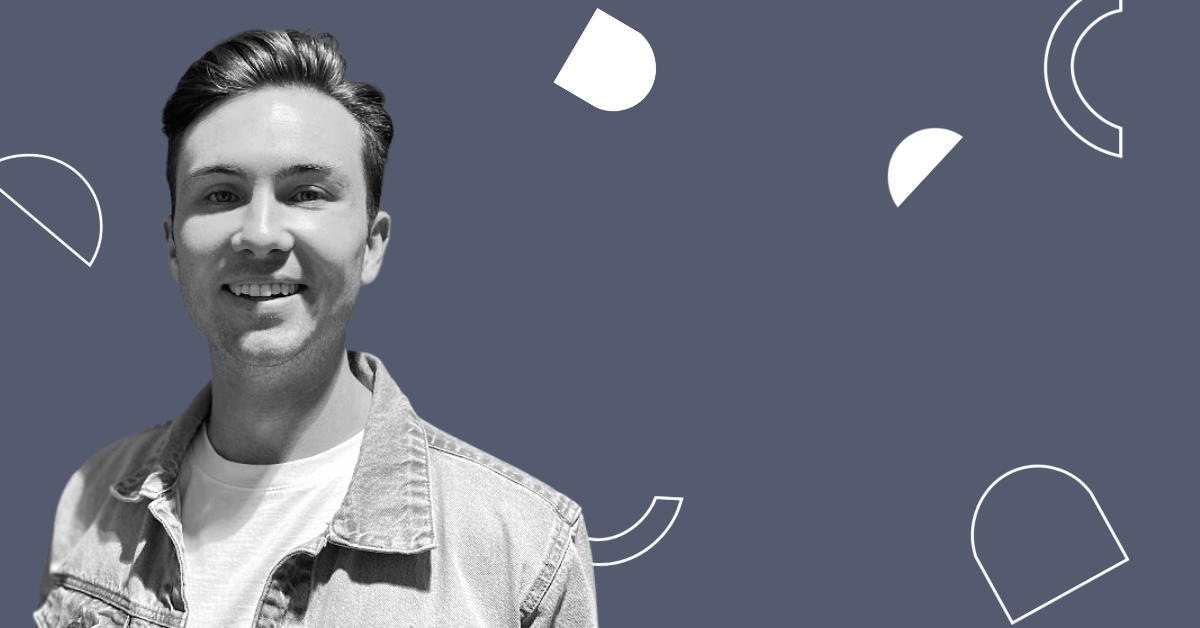 It's time for the next instalment of People behind the brand, the series where you get to know the Orbis team.
Today we're sitting down with Consultant Ben McCann. Our interview covers his journey from Zimbabwe to South Africa, via the Savoy, to the Orbis office!
We also chatted about the variety and challenges of recruitment, the importance of taking a mature approach, and the top three skills for success.
Let's dive in.
Tell us about your journey to recruitment...
I wish I could say that I had always planned on and worked towards a career in recruitment. However, the honest answer would be the cliché – "fell into it".
Having grown up in Zimbabwe, I first moved to South Africa. I was there briefly, to study and begin my career in hospitality. After graduating, I made the move to London to join the Savoy Hotel.
Having thoroughly enjoyed my year and a half there, the pandemic prompted me to reassess my career prospects.
I explored several directions and opportunities. I had actually written off recruitment after interviewing with two firms that had a recruitment approach and culture that just didn't suit what I was after.
A friend who had been with Orbis for a while reached out to me. After chatting with the leadership team, I realised Orbis had a mission and culture I could easily align with and get behind. This made the choice very easy and very exciting.
That's how I "fell into it"!
What's the best part of the job?
I would say the variety and the satisfaction.
Each day presents a different challenge, working with different people from different backgrounds, different companies, and domains.
The satisfaction of matching the perfect candidate with the right opportunity which can have a positive impact on their day-to-day life is amazing. The same goes for helping a company to find the perfect fit to take their team, product, or overall culture to the next level.
From a more selfish perspective; it's a meritocracy, meaning that your success is directly related to your effort and ingenuity. Your age, gender, race, or background won't cap or hinder your potential earnings.
What's the biggest challenge?
I would say consistency, whether that's physical or emotional.
Recruitment is a job of extremes, with high highs and low lows and not much in between. Being able to control your emotions, stay motivated, and be resilient during the lows is challenging.
There are so many variables outside your control when dealing with human beings and the emotional influences on their decision-making process. It's tough!
It's also a high-stakes game. You have an influence on big decisions about someone's career, which will affect their personal life and their future. This is a big responsibility that requires a mature and unselfish agenda.
What's something you wish you'd known at the start of your career?
It's still quite early on in my career and feels that I have landed in the butter with this company, my team, and my domain.
I would probably say making an effort to speak to anyone and everyone around you about their experiences, their knowledge and what worked for them. Taking on that information to form your own style and processes will give you the best chance at success.
In another life... If you weren't a recruiter, what would you be doing?
Interesting question. Maybe a water-slide tester. It sounds fun with a good amount of vitamin D.
From the Savoy to the Orbis sales floor… what's the contrast like?
Tinned beer, paper plates and wooden utensils at Orbis, not sure if that would fly at The Savoy.
There are a lot of similarities to be fair: Customer engagement and relations. The ability to understand requirements, and the unspoken or intangible expectations of a customer who has a version of 'perfect' in their mind, is key. You have to figure that out and then deliver on it. It's about doing your best to make sure that reality meets your vision.
Also, with Orbis' legendary incentive trips and lunches, you get the chance to experience luxuries from the other perspective, a brilliant contrast – which is great!
Tell us about your relocation from Zimbabwe. What motivated it, what was the transition like, and how do the cultures compare?
The motivation to relocate was multi-faceted, but mainly the career prospects and worldly experience on offer. London is a great place to be in your twenties coming from a comparatively small town like Harare in Zimbabwe.
The transition was quite smooth. There is a relatively large Zimbabwean community in London, believe it or not, and numerous 'South African' stores around providing Southern Africa's finest delights which haven't caught on this side of the world, for some reason.
Zimbabwe has an incredible culture; everyone should visit if they get the chance. There are major differences obviously, with a very different outlook on what is important in life compared to most people who live in London, but also a lot of similarities as Zimbabwe has a historic British influence.
In your opinion, what are the top three skills or qualities you need to be a great recruiter?
Intuition, resilience, and empathy.