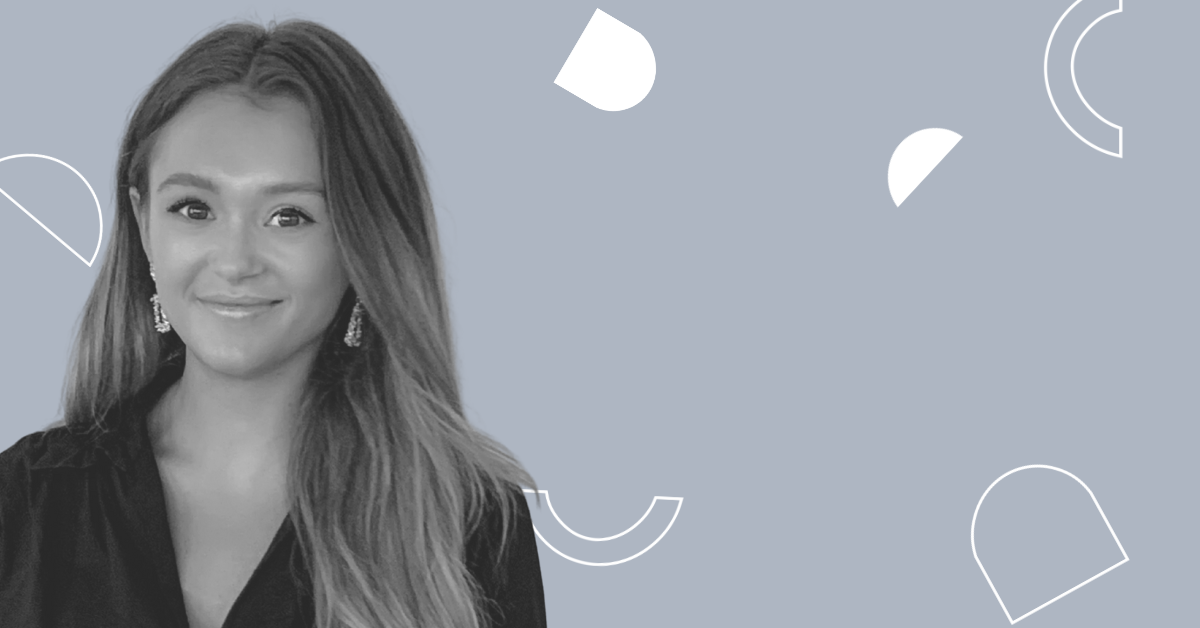 In today's edition of people behind the brand, the series where you get to know the Orbis team, we catch up with Consultant Beth Spacey. We chatted about side hustles, switching teams, and prosecco taps!
Read on to reveal all.
Tell us about your journey to recruitment...
I think like most recruiters, I kind of fell into it!
I have always loved working with people and getting to know people, so recruitment just made sense. You are constantly building relationships with candidates and clients, and helping them either get their next role or build their company.
What's the best part of the job?
The free prosecco tap downstairs – Haha I am very much joking as that tap has not worked since I joined!
I think the best part is definitely the exposure to people and the number of new relationships and connections that you build, both for yourself and the company you work for. Recruitment is such a sociable role and for me, that's something really important in any position I move into.
What's the biggest challenge?
Honestly? Riding the rollercoaster that is recruitment! I have never been in a role where there are so many ups and then so many downs. Luckily I am pretty tenacious and very stubborn so I always push through the lows.
What's something you wish you'd known at the start of your career?
I think looking back I wish I knew more about the world of technology. I remember hearing the different technology stacks and programming languages and being so confused that my colleagues were just sitting in the office talking about pythons and waterfalls.
Luckily I have managed to pick things up pretty quick so I am now in the know when talking to candidates!
In another life... If you weren't a recruiter, what would you be doing?
Great question! Growing up I always hopped around about which jobs I would do.
I went from an actress to a surgeon to a physiotherapist and then to CEO of my own company.
I think growing up you have a lot of limiting beliefs about what is 'actually achievable' so when somebody says you are not good at something, most times you will believe them and it can change the course of what you do when you are an adult.
However, now I am an adult (my parents will probably argue this case) I believe you can do anything you want. Also, the side hustle culture is just growing so much at the moment.
Long story short: In another life, I would be an actress by day, a surgeon by night, and part-time physiotherapist and I'd dabble as a CEO. But in this one, I am your Recruiter between 8:30 am and 6 pm, then a side hustler working on my business in the evenings.
How has your sales background informed your journey in recruitment; which of the same skills are used, and how is recruitment different from sales?
My background was within the health and fitness industry and honestly, it has helped a lot. I worked my way from Sales Consultant to Cluster Sales Manager where I gained so much valuable experience in dealing with consultants and customers.
I think the skills I use the most from my sales role to my current role would definitely be adaptability. I used to sit and talk to around 10+ different people every single day face to face and learn all about them and their lifestyles. Every individual was completely different and it is the same with this role; no two people I talk to are the same and being adaptable really helps.
Recruitment is different to sales because my old product did not have a mind of its own!
You've moved teams within Orbis recently, tell us about what motivated this and how the transition is going.
The move so far is going great. I used to sit on the Cloud Contract team and I now sit on the Software Engineering team. Pretty different but here we are!
I remember being in Contract and wanting to have deeper chats with my candidates. Obviously, Contract is super fast-paced which I love, however, I wanted to really understand the motives behind why they want to move. What challenges them? Why do they get up each morning and go to work?
I think my experience in my previous career probably had a part to play. As I mentioned, I would sit opposite someone each day for around 30 minutes and just learn all about them. It's what I have learnt to do and it's what I am used to!
You've also moved from contract to perm work - what's the biggest difference this has made to your day-to-day?
The biggest difference is that now, LinkedIn is like my best friend.
I used to do a candidate call drive every morning from 9-11 am but now I am a lot more focused on who I contact!