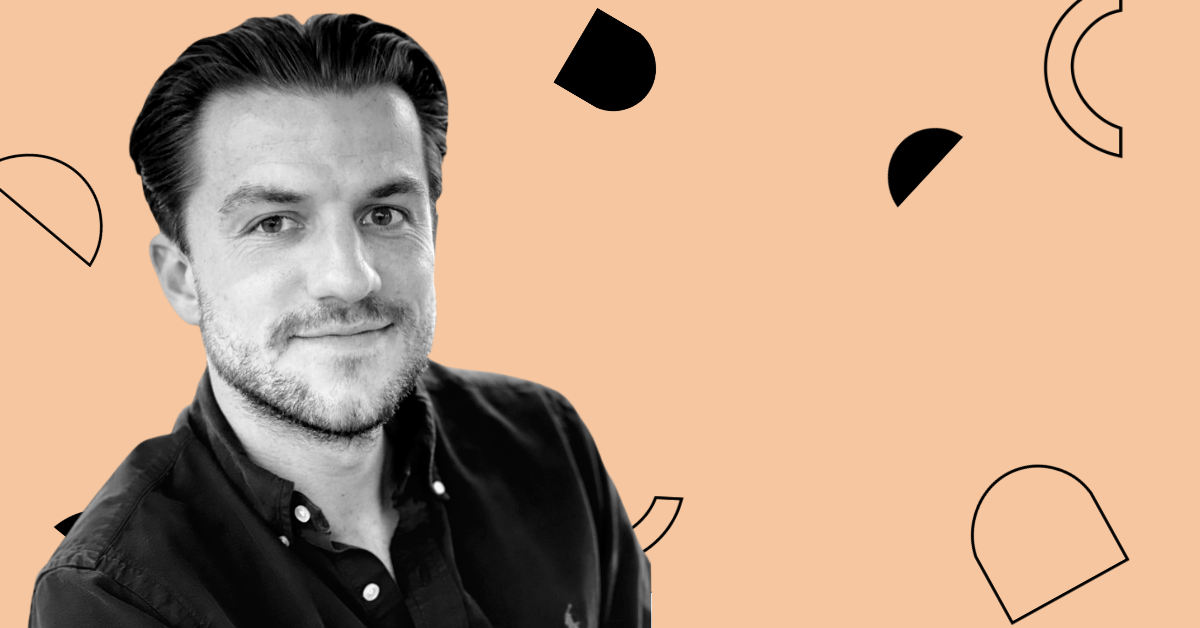 In today's edition of People behind the brand, the series where you get to know the Orbis team, we're catching up with Senior Manager for Cyber Security, based in the US, Bradley Boughton.
We chatted about the appeal of Cyber Security, New York's culture, and the inspiration for his podcast, The Pivot Point.
Read the full Q&A below.
Let's talk about your journey to recruitment. At the age of five, did you say "I want to become a recruiter"?
I originally wanted to be a fighter pilot.
Then I got into military training, and it was very rigid and involved a lot of being told what to do. It wasn't really my cup of tea.
I was quite an outgoing, competitive person.
When I went to a company called Graduate Fast Track, they put me in touch with a bunch of different companies, and recruitment was one of them.
2013 is when I started. Almost 10 years later, I'm still around!
What's the best aspect of the job?
For me, it's the chase.
You form a picture or a portfolio around the original idea, and then do a lot of research. There's a process of getting a lead, converting the lead, getting the job and finally the candidate. It appeals to my analytical mindset.
It's all a chase to get to that end solution.
I also like to focus on finding people you can really connect with. I like working with genuine people, who are transparent and easy to get on with. They respect me for who I am and for my experience, and vice versa.
There's an equal level of mutual respect, which is one of the most enjoyable aspects.
Is there anything you wish you'd known as a brand-new recruiter?
The biggest issue for me at the start of my career was putting people on a pedestal, and the fear of speaking to someone like a Manager or Director.
I needed to get out of my head. As an early twenty-something, you have a lot going on in there. If someone had said 'Look, clients are still people', I might have reached success a lot quicker.
In another life, what do you think you'd be doing? We've already had a fighter pilot!
I'd love to be a footballer.
I played semi-pro in England for a bit, then had to decide between that and committing to recruitment.
I enjoy the competitive drive to win and I love team sports. Especially as I've gotten older. When you're young, it's all 'me, me, me'. These days, I'm more interested in how you gel as a team.
How did you make that choice between another passion and your career?
The mindset I had at the time was very much 'the longer and harder you work, the more money you're going to make'. Which isn't true.
I thought I didn't have time to train, as well as succeed in recruitment. In truth, you just need to work smarter.
What helps you maintain a work-life balance?
I started using meditation in January 2021, and that helps me to break down work.
Some days I work late, but when I'm done, I'll let my mind shut off. That's really helped me to separate.
At 8 or 9 pm I'm not thinking about candidates in the process, I'm actually present.
You specialise in Cyber Security. What excites you about it?
It's a very prevalent area; every company needs some sort of security aspect, from a technology standpoint.
It's at the forefront, driving innovation and products. Having that specialism and knowledge allows you to have fascinating conversations across the industry.
Now that I know the market well, I have to find little things that continue to excite me. I'm excited to see new companies coming out with new products, and even to see new vulnerabilities.
That point about conversations brings us to your podcast, The Pivot Point. How did it start?
My fiance's brother was at Cornell, and wanted to get into tech but didn't know where to start. That fuelled me to find a way of giving knowledge back to people starting their careers.
I was also inspired by Jake Humphrey's High-Performance Podcast, where he interviews athletes, C Suite people and CEOs, to understand who they are and how they've achieved what they have.
I wanted to deliver that kind of insight. I had a platform to do it, and I've had some great feedback.
What's the best thing about working from our New York base?
When I was working from my apartment, I found that just opening the window in the morning and hearing the hum and noise of the city would really get me going.
I've now moved to a quieter area, and I get the same feeling of excitement when I commute into the city.
It's the 'American Dream' thing. In London, there can be a more limited mindset in comparison. Here, you can be anything, you can be anyone. If you really want something you can definitely get it. That's exciting.
There's so much going on here. That includes fashion, culture and sport. There's a big finance culture. A big student culture too. It's not just tech by any means.
It's a big melting pot of cultures, talent and diversity in one place.