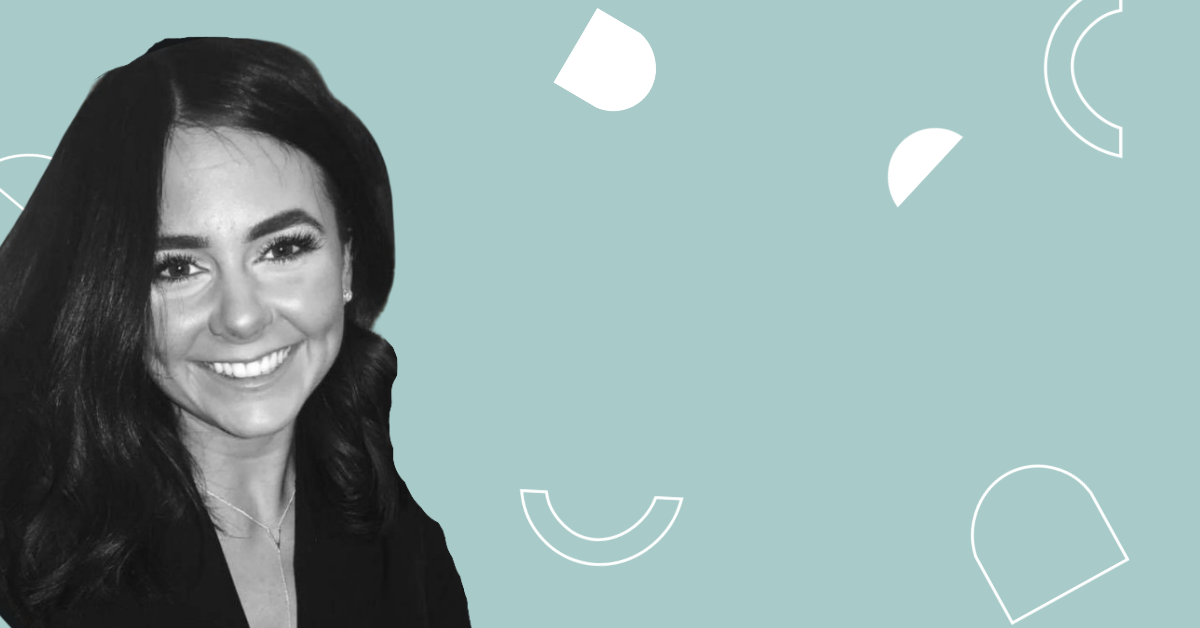 In today's edition of People Behind The Brand, the series where you get to know the Orbis team, we're catching up with Senior Consultant Ellie Smith. She's loving life in the US after relocating to our New York office this year.
We chatted about the NY food scene, the power of being yourself, the link between psychology and recruitment, and signs from the universe.
Hear it from Ellie in the full Q&A below.
Tell us about your journey to recruitment…
I had no idea what recruitment was, or what I wanted to do for a career…
Whilst I was in my final year at university, my first agency came to put on a talk for psychology students about tech recruitment. I thought it sounded like the best thing ever!
What's the best part of the job?
It's a cliché, but no feeling beats securing someone a role.
The happiness and excitement you experience through them, as well as the feeling that all the hard work you've put into it has paid off, is amazing.
What's the biggest challenge?
Delivering difficult news. I really hate letting people down, and unfortunately in this job, we get a lot more bad news than good.
Dealing with that yourself initially is tough, and then having to deliver it is tougher. Something that's really helped me is tackling it head-on and being as constructive and optimistic as possible.
What's something you wish you'd known at the start of your career?
That being yourself will get you far.
In my opinion, embracing your individuality and showing your personality can be a huge key to success.
In another life... If you weren't a recruiter, what would you be doing?
My dream growing up was to be a celebrity hairstylist!
You've landed in New York! How was the relocation process, and what are you loving about life in the big apple so far?
Despite other companies telling me I could be waiting months and months due to visa backlogs etc, Orbis had me relocated within 3 months of starting. It aligned exactly with my personal time frames!
So far, I love everything about life here, every day is exciting.
Given that eating and drinking are two of my favourite things to do, the endless range of bars and restaurants is unmatchable.
You have a background in psychology, and you've talked about bringing 'the human element back into recruitment'. Tell us a bit about why you feel this has been lost, and what you're doing to bring it back?
Recruitment has a huge stigma surrounding it, and from the stories I've heard, I'm not surprised.
One of the reasons why I studied psychology and also a big motive to get into recruitment was that I have a real passion for helping people.
Changing jobs can be a huge, life-changing decision that brings about a lot of emotion. It's not something that a recruiter should take lightly, for their own benefit.
Therefore, it's important to understand and empathize with candidates. You need to have high levels of emotional intelligence and focus on the long-term relationship over the short-term, highly transactional stuff. I think focusing on the transactional can encourage that less human approach.
You've been in recruitment for some years, what's been your highest high and lowest low? Have you ever wanted to quit and if so, why did you stick with it?
Yes, a year in, I actually handed in my notice and was going to pursue a career in UX. This was at the start of the pandemic.
However, whilst working my notice things started to take place. It must have been a huge sign from the universe. There was no way I could then leave given the success and enjoyment I was experiencing.
My first director really spoke the truth when they said that the first year is always the hardest and that's when most people give up.
This job is one of the few that actually gets easier and the ones who stick it out can truly reap so many amazing rewards.
My highest high was getting the opportunity to move to New York, of course! But also knowing I could pretty much go anywhere in the world is pretty cool.