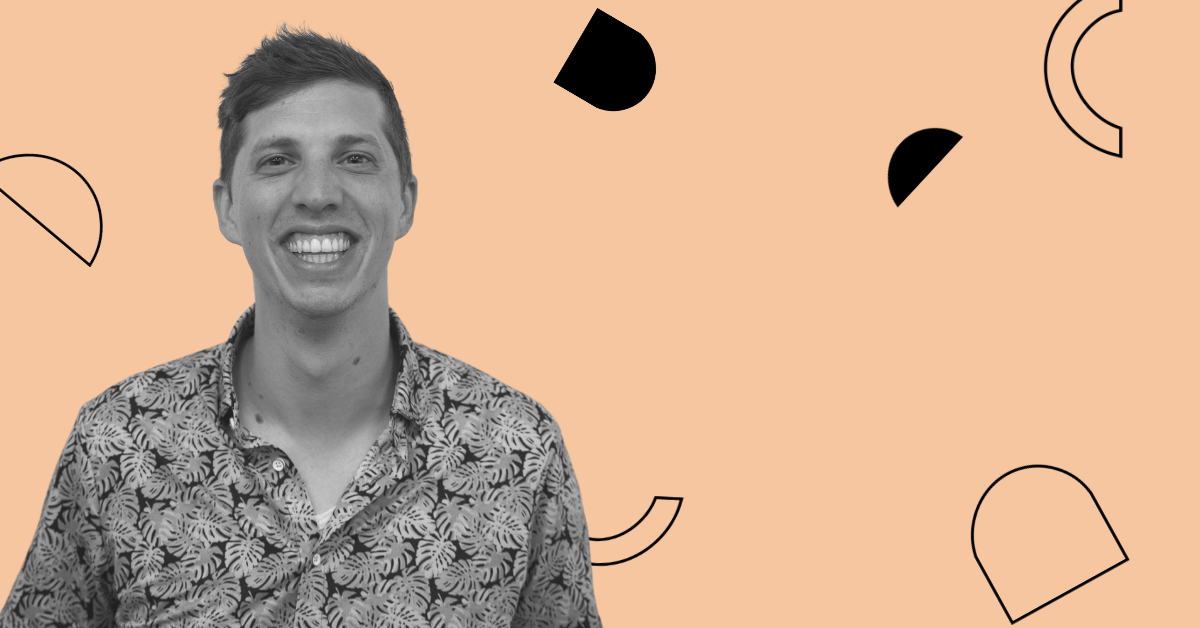 In this week's People Behind the Brand, where you get to know the Orbis team, we chat to Principal Consultant Harrison Edney. We covered the ups and downs of recruitment, his role in our newest office location in Miami, and the city's culture, amazing weather, and growing tech scene.
Tell us about your journey to recruitment…
I started my career in finance, working for a small hedge fund. While I found it interesting, I didn't get to build lasting relationships and just felt like it was a constant churn and burn-type job.
I started to look for new jobs in finance and actually applied to a financial/quant recruitment firm. Went in for the interview and realized I loved the concept of 360 recruitment.
From there, it was a quick jump to learn that I loved the tech side of recruitment. I made the move over and the rest is history.
What's the best part of the job?
I love building a network within my space that I can help but also help me grow and learn more about an area/industry I find interesting. Having people come back to work with me again because I've helped them find a "dream role" is also super rewarding.
What's the biggest challenge?
Building a brand people trust. I often find that many candidates have had at least one, if not many, negative experiences with a recruiter.
At best, they see us as a necessary evil. There are people in our industry that don't share the passion or interest in the DevOps world that I do. Recruitment generally has a dirty connotation to many, which is a challenge. Even so, I do like proving that there are still great recruiters out there.
What's been your favourite part about living in Miami so far?
The lifestyle change! Florida has so many outdoor activities and a culture of enjoying all the beautiful things down here including beaches, nature preserves, and many little island getaways! Plus the weather has certainly boosted my mood during the winter months.
What's it been like to help build and grow the team there, and now to be working together in an office again? What's been a challenge, and what are some highlights?
Seeing the office grow around me has been incredible. We have added some really awesome people to the team. Orbis is making a name for itself already and seeing others building out new markets here is exciting!
In terms of challenges, breaking into a new market is always difficult. It takes time and a ton of effort to make it a reality.
We've had some great highlights so far: a brand-new office in Las Olas which is the hottest spot in Florida right now (rooftop bars, great restaurants, good hangs), team outings in Miami, and massive clients that we've onboarded.
Can you elaborate on Miami's tech scene, and why it's beneficial having an office there?
Miami is one of the fastest-growing tech scenes in the world. From Ft. Lauderdale to Miami there is massive growth, especially within the start-up world.
Having a presence here allows us to be directly involved with the companies we work with. As much as the world has gone virtual, it's still nice getting together with clients and candidates alike. Our whole business functions through relationships and nothing will beat the personal touch of meeting face-to-face.
What's your top piece of advice for networking and building professional relationships?
Transparency and respect. I think the key to having someone trust you with something as important as their career requires you to be honest with them and actually care about the outcome.
You have to be cognizant of how important some of these decisions can be and not be a salesman but an advisor that is always looking out for everyone's best interest. That doesn't mean you have to blindly agree with everything your candidate or client does, but you need to respect their decision and make sure they always have everything they need to make a properly informed decision.
What's something you wish you'd known at the start of your career?
That it's a small world and it's better to pass on pushing someone into a role now vs helping them for the long term. I gave in to peer pressure early in my career when they pressured me to "close deals" and I burned bridges with candidates that deserved better.
In another life… If you weren't a recruiter, what would you be doing?
A Youtuber….I know that sounds funny but if it wasn't for college and the pressures of getting a degree or the career in finance that I thought I wanted, I was an active member of the Android custom developer world and a huge tech geek that did reviews.
It was really early on in that space and I didn't have any examples of how it could be turned into a career. But seeing people today who do that, I think I would have loved every second of that life.
Thanks to Harrison for sharing his time and insights with us for today's People Behind the Brand! Stay tuned for future instalments from more of your favourite Orbis employees, and be sure to check out our #makethemove campaign featuring our Miami office this month!