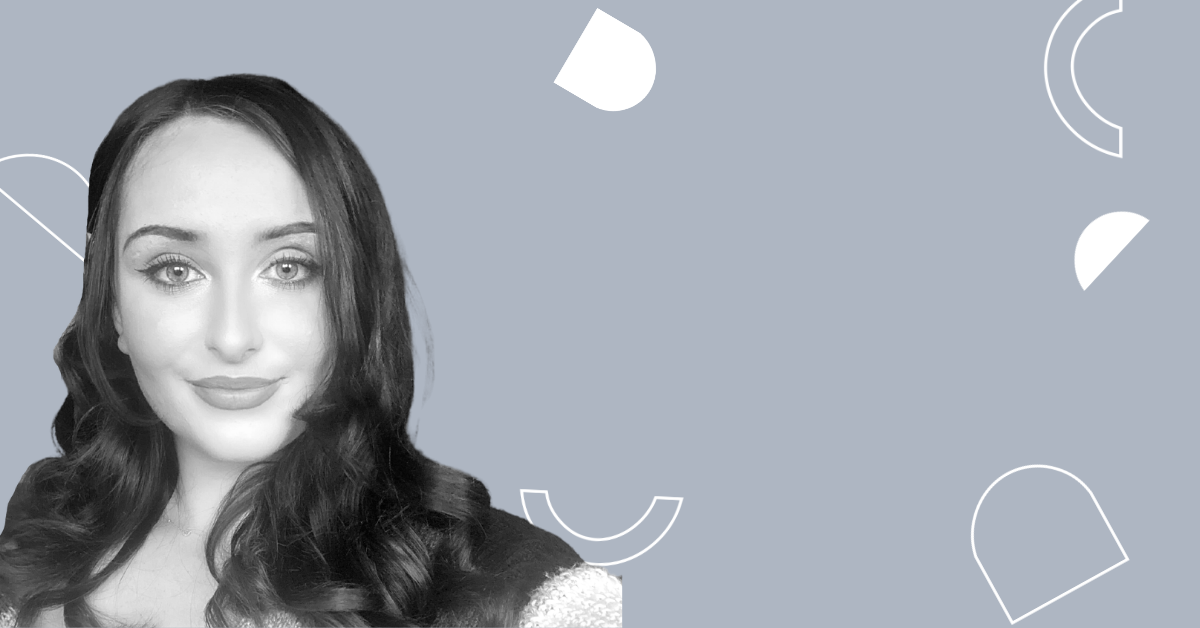 In today's people behind the brand, the series where you get to know the Orbis team, we sat down with consultant Jade Whitaker, from our Glasgow candidate hub.
We chatted all about getting back into the industry after maternity leave, working the US market from Scotland and the startup vibe of our Glasgow office.
Let's jump in.
Tell us about your journey to recruitment…
I started working in recruitment straight out of university in 2018 and worked in the contract banking team, followed by the permanent team. I worked there for around 14 months.
Then during COVID and Maternity leave I knew the next role I took had to be at the right company for me to build a career with. I knew I wanted to get back into the industry, and when Clare Struthers messaged me with the Orbis opportunity, it stood out.
With my background, I think recruitment is a natural career, as I studied journalism at university. A lot of my course was about interviewing people, finding out their stories, and gathering information. These skills have served me well in my role as I can find out what really motivates people, and what they're looking for in a new role, and ensure the opportunity is right for them.
What's the best part of the job?
I love talking to people and finding out about all the things they do, and in recruitment, you can help them in so many ways.
At Orbis, I've not worked in a role that isn't super interesting and exciting. The clients really sell themselves, so the opportunities are jobs people want, and when the offer comes in it's exciting because the candidates will be able to further their careers. It's the most rewarding part of my job.
As I mentioned before, my background really suits a career in recruitment, so finding somebody's true motivation and being able to give them a job that fulfils that is really satisfying.
Another huge part for me is having colleagues, and being in the office, especially post-covid – people to speak to! (I was getting way too good at Lingo and Countdown!).
Rebecca, Clare, and I get on well and it's a great environment. Now, we also have John up twice a week, and we're hiring. It's great to meet and work with new people.
What's the biggest challenge?
This depends on the day, as working in recruitment has peaks and troughs.
You need to be resilient as not everything will go your way. No two days are the same and you can't control a lot of things.
Some days, things will fall into place and every candidate you want to speak to books into your calendar and wants the job. Some days you get a lot of rejections, and you feel nothing is going your way, but these periods are only a couple of days at maximum and always turn around.
What's something you wish you'd known at the start of your career?
I wish I'd known that the people I was speaking to would never recognize me on the streets!
I used to get so paranoid about embarrassing myself that I wouldn't ask questions about technology, or programming. Now don't get me wrong – I know enough, but if I word something wrong or speak gibberish, there's no need to panic or get hung up on it.
In another life... If you weren't a recruiter, what would you be doing?
I think I'd be a stay-at-home mum. The only other passion in my life is my family and staying at home is something me and my fiancé talked about for a while. I love being home playing with my son, seeing him grow up, and especially miss the midday naps right now!
You came to Orbis after your maternity leave and are one of our first part-time team members. What has the transition to this different structure been like?
I was so accepted into Orbis as a mum, and the flexibility around childcare isn't something a lot of other recruitment companies offer.
Working part-time is a challenge, but I just work hard and fit 5 days of work into 4. I'm incredibly supported within the team, especially by my colleague Rebecca who covers my interviews and processes.
What's it like working the US market from a base in Glasgow? What's the most exciting part, and are there challenges associated with the global nature of the company?
I'm surprised how quickly I picked up the US market, and I think working from Glasgow is a benefit – people love the accent. I always get asked if I'm from 'Edin-berg' or Dublin so it breaks the ice!
There are challenges of course in working in the US market from Glasgow; mostly the time zone difference, which we work around.
What attracted you to Orbis, and would you say there's something different about our culture?
What attracted me to Orbis initially was that Clare, who I used to work with before, was setting it up – so I knew it was going to be good!
I had talks with Craig Davies and Alex Stone and learned more about the role, and the culture. I loved that the Glasgow office was going to have a start-up vibe, but with the support of Orbis, the opportunities are so massive.
The culture is so different, the stereotypical 'recruiter' doesn't exist here, and everyone is so helpful and wants you to succeed, it's encouraging to see!