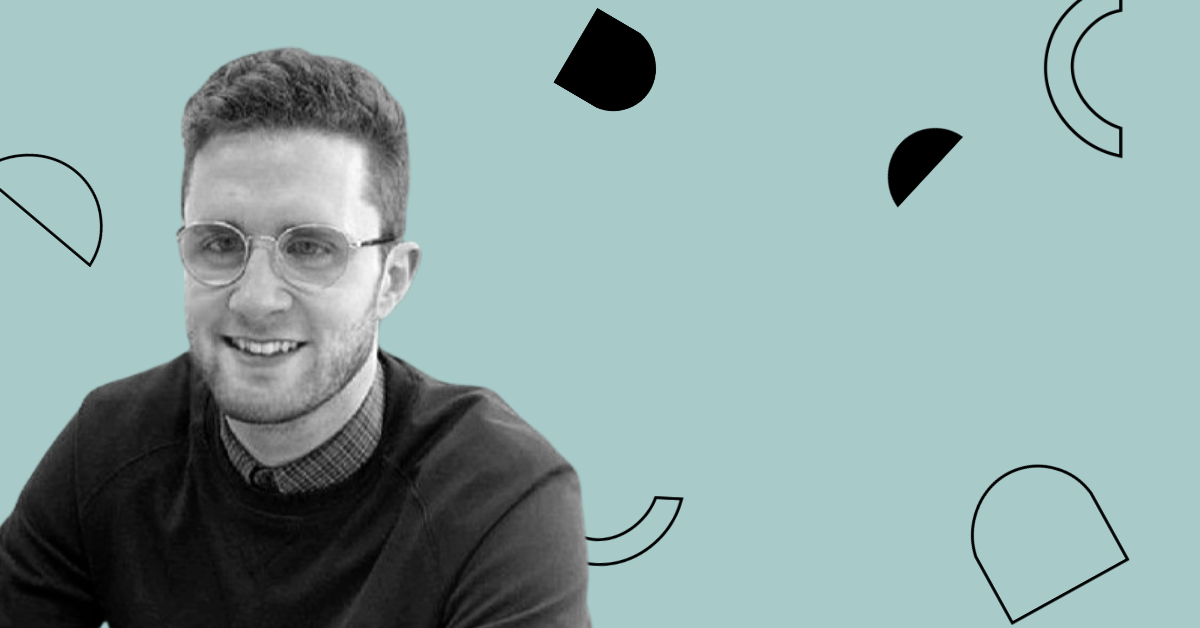 In today's edition of People behind the brand, the blog series where you get to know the humans of Orbis, we sat down with senior consultant John Lavery, to chat about remote working, ethical recruitment and how you can't be perfect, but hopefully, you can be better than yesterday!
Read on for John's insights.
Tell us about your journey to recruitment…
When I graduated from Uni, I spent some time working in a bar and wasn't really sure what I wanted to do for my career. I have family members who work in recruitment and they recommended that I give it a try as it's a fun, rewarding career with good progression opportunities.
I applied to a few recruitment agencies and ended up getting a job with a small firm, starting out as an entry-level 180, and eventually working my way up to Senior Consultant before joining Orbis. The rest, as they say, is history…
What's the best part of the job?
On a day-to-day basis, I get the most enjoyment out of speaking to people, especially people who are a lot smarter than me (which most of my candidates are!). It's a great way to learn new things and keep your mind sharp and engaged.
Overall though, I'd say the best part of the job is commission day!
What's the biggest challenge?
Constantly trying to do better and be better, to ensure I'm representing Orbis, my clients and candidates to the best of my ability and delivering as much value as I can.
It's impossible to be perfect in this job so it's a continuous challenge for me to be better than I was yesterday.
What's something you wish you'd known at the start of your career?
Don't get emotionally invested. There are soaring highs and, occasionally, disappointing lows in this job, and both can have negative impacts on your productivity, success and overall well-being if you get too emotionally involved. Over time, I've learned to be more detached than I was, but I wish I'd known this from the start!
In another life... If you weren't a recruiter, what would you be doing?
I wanted to be a sports journalist before I got into recruitment, so probably report on football or MMA for an online publication.
You'll soon be getting involved with our Glasgow candidate hub as they grow too; what are you looking forward to most about working with them?
I'm super excited to be working with the Glasgow team soon!
It's a fantastic time for them to be joining Orbis, with so many exciting things going on, and I know how important they'll be to the business as we continue to grow. I'm looking forward to helping where I can and hopefully contributing to their success.
Mainly, just the opportunity to meet and work with a new group of people, and get more exposure to the US market. I'm always seeking new experiences and expanding my knowledge, and hopefully, the Glasgow team and I can help each other as we grow.
You're based up North but work for the Orbis London office. What has remote working been like for you?
It has definitely taken some getting used to!
Before the pandemic, I'd always thought that remote working wasn't for me. I enjoy socialising with colleagues and perform best in a vibrant, energetic environment surrounded by other people.
During lockdown though, I figured out ways to make myself more productive, tailoring my habits and home office to suit my needs, and now I actually enjoy it.
I don't think I'll ever avoid the office completely, but it is nice being able to make a freshly cooked lunch and save on commuting costs!
Describe what Ethical recruitment means to you.
Recruitment is a very competitive industry, and the nature of commission-based earning structures means that recruiters are often only incentivised to make a profit, which can sometimes lead to unethical practices.
Recruiters have a largely negative reputation thanks to the unethical actions of a few in our industry, and it's something that I feel very strongly about and actively try to disprove through my actions in all my client and candidate engagements.
I try to act with transparency, honesty and integrity and I'm glad to be working at a company like Orbis which promotes these values over pure profit.
Tell us a bit about being a 'tech agnostic recruiter'.
Tech is something I have a real personal interest in, so being tech agnostic for me is just about following my own curiosity and learning about different tech stacks and their functions.
A lot of our clients take a similar agnostic approach to hiring, so it's important to understand that tech is just a tool and often the best Engineers can pick the right tool for the job, rather than being limited to a specific language or ecosystem.
I think tech-agnostic recruiters have a real advantage in the market and tech-agnostic hiring practices are only going to get more common over the next few years, so I'm really glad to be in this space!