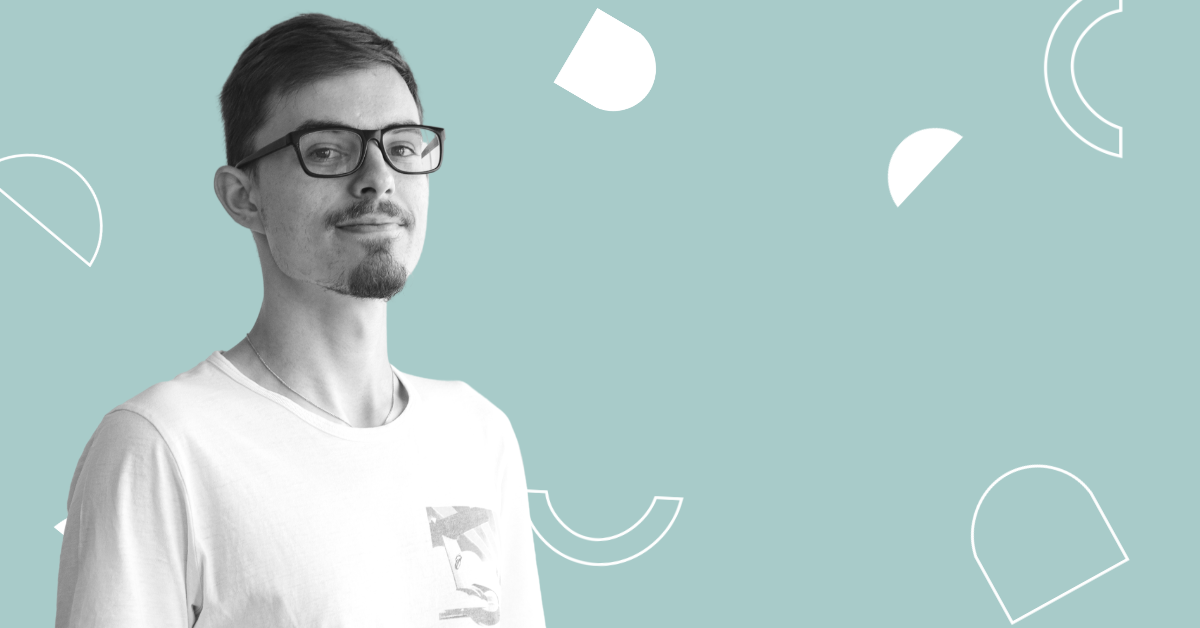 In today's people behind the brand, the series where you get to know the Orbis team, we sat down with Mihai Neaga, Associate Consultant.
We chatted all about recruitment, the Orbis Academy, studying aerospace engineering and that it's okay to make mistakes.
Let's jump in.
Tell us about your journey to recruitment?
So my recruitment journey… I started at the University of Nottingham studying engineering and then I was looking for somewhere for my placement year and somewhere I could get work experience.
I was applying to different places, a lot of them being focused on manufacturing, engineering, and design CAD work, but then I saw a job post for Orbis. The application process wasn't that taxing, it was very short so I applied.
I then got a few calls from Caroline who did my interviews and then I got the opportunity to meet Amani and Ryan and they just made an excellent impression on me. I had an offer from a different company - engineering related, but I thought I'd take a 'risk' with recruitment and try my best as Orbis seemed like a place where I can grow.
What's the best part of the job?
The best part of the job for me is seeing everyone from the new academy that has been assigned to their new teams. It's cool because I get to see them live through what I went through in the Academy.
It makes me happy to see them making all these deals and placements and it reminds me that I was a part of something that has brought a lot of good to the company. So just seeing everyone do well from the academy, including me… That's the real highlight.
What's the biggest challenge?
The biggest challenge for me is not comparing myself to others.
Again, on the flip side of being proud of the new academy people, they're doing so well so you can't help but compare yourself but you do kind of have to accept that everyone just develops at different times.
What is something that you wish you'd known at the start of your career?
I wish I knew that it's okay to make mistakes, especially at the beginning.
I guess I was told that before, but I wish I accepted that I will make mistakes and not be embarrassed if I did. I think if I just did that I would have a lot more confidence in myself as well.
I wish I just trusted the process and made as many mistakes as possible because no one's going to judge you and that's kind of a tip I give to anyone starting as well.
You have graduated from the Orbis Academy, what has been the biggest challenge you've had to overcome?
There's been a lot of adjustment in the team and I'm not used to not being able to control the process. You've probably heard this a million times but in this role, there's only so much you have control over and a big part of recruitment is accepting that.
In fact, most of the time things just don't go the way you want them to. So I get frustrated and disappointed in myself, but that's just part of the game. So, being okay with failure. That's it for me.
You have a background in Aerospace Engineering,

tell us a bit more about that. Do you think these skills transfer into your approach to work?
Okay, good question.
So I initially picked aerospace because I used to make model gliders with my neighbour. This was a part of the course and I was like, let me just try this because that's the type of person I am - if I feel like I have a good feeling about something I'll take the risk and just do it. But as I mentioned before, I wasn't too sure if after I graduated, that's what I would want to do.
Has aerospace engineering been useful for recruitment? Not really.
I think it's quite the opposite. I think working in a sales environment is extremely useful. Any job you have, even as an engineer, you're going to have to talk to stakeholders and some important people.
So I don't think I have a lot of transferable skills from aerospace, but I have gained a lot of experience from doing this job, even if it's just for my confidence or the ability to talk to people. Even this interview, I will not have been able to do this a few months ago so I do think it's flipped. Recruitment has been more useful.
If you had to pick one highlight from your time at Orbis it would be…
My first placement!
I know it's most people's answer but when you make your first placement, you build that momentum and you know that things are going well. There are so many people that are proud of you and know all the work you put into it. It definitely boosts your self-esteem and helps the ego.
In another life, what do you think you'd be doing?
If I had another life, I think I would probably work in a bike shop or own a bike shop somewhere in Blackheath and just fix and make custom bikes. Yeah, I think that's what I'd be doing.