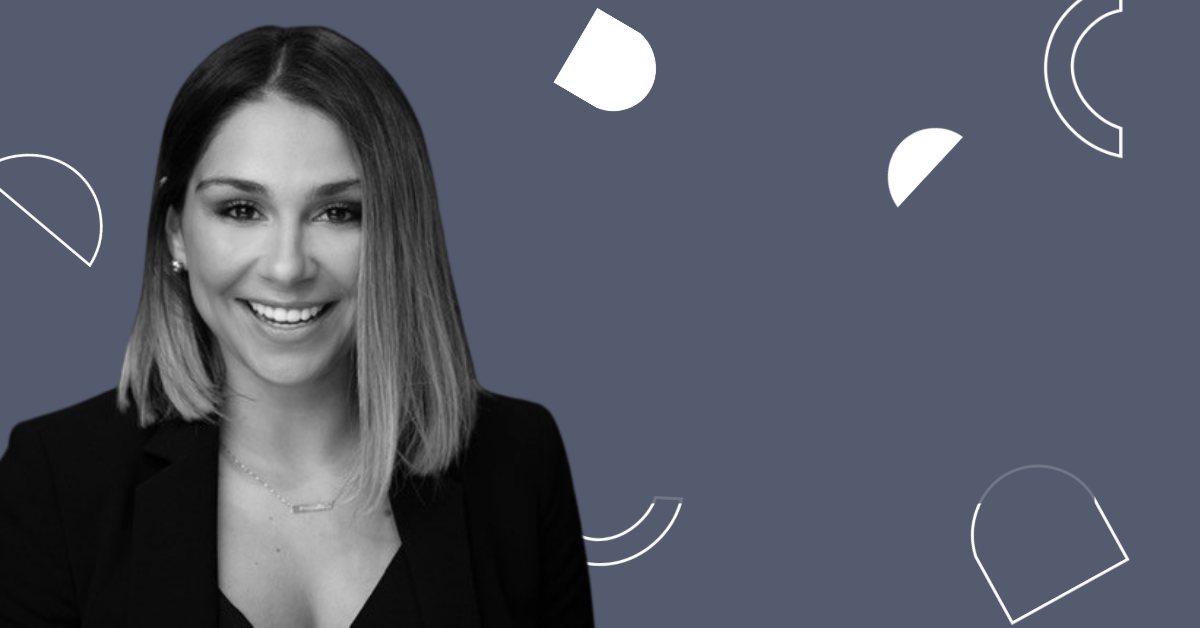 In today's people behind the brand, the series where you get to know the Orbis team, we sat down with Priscilla Solano, Operations Manager.
We chatted all about her journey to recruitment, studying Nutrition and Food Science, being the backbone of the US offices and wanting to fly a fighter jet!
Let's jump in.
Tell us about your journey to Recruitment…
Prior to recruitment, I had focused on building experience and shaping a professional future solely in healthcare, which is all I had ever known. But once I graduated with my clinical nutrition degree and was working at a top New York hospital, I began to realize the many years that it would take me to move upwards and grow as I was not in a meritocratic environment or career.
I wanted to be recognized for my efforts, skills, and work ethic, not for who I knew. One lucky day for me, a dear friend posted on Facebook that they were looking for recruiters and I noticed how happy she was in her current role that I decided to reach out. After a couple of interviews, I became a recruiter with no sales experience at all.
I excelled, however, and recruited for about 9 months before standing out for my administrative skills and moved into an office management role that was more in line with my skills. I made my mind up to learn every aspect of my role and beyond, and today I am happy that I found my place in this industry and truly utilised all my expertise in a way that highlights my real talents.
What's the best part of the job?
The best part is being a useful source of support to the sales and leadership teams and truly feeling and receiving their appreciation. The fulfilment of being a part of or resolving issues that bring harmony to the operations of the business is huge for me!
What's the biggest challenge?
The biggest challenges may vary from market instability to a very heavy workload with close deadlines that could affect the way I show up for my teams. With that said, challenges bring out the resilience and drive in each of us who desire more for ourselves.
What is something that you wish you'd known at the start of your career?
Despite always having a deep drive - I wish I knew how fast things could go once you really put your head down and work, read, absorb, and execute the knowledge acquired. I would have wasted less time waiting around to be acknowledged, promoted, invested in, valued, etc.
Just go get it! Make your own way! We all have it in us.
You graduated with a Bachelor of Science in Nutrition and Food Science. What made you decide to change your career and do you think these skills transfer into your approach to work?
I decided a new career was for me when I noticed the lack of opportunity to grow at my pace within the hospital environment I found myself in shortly after graduating. I also truly disliked not having the freedom to counsel patients the way I believed they truly deserved to be according to their health needs, confined by a set of rules that did not serve them.
I do believe the skills transferred seamlessly as I love and prefer the freedom to freely express my concerns and offer solutions that are valued and, given the opportunity, executed for an improved and efficient operation, whether that is for the health of a patient, the smooth running of administrative tasks, improved processes for our recruiters and leadership teams, etc. it all fits!
Your superpower is philomath! Tell us a bit more about that and the recent Human resources certificate you attained?
It was without a doubt a challenge to find the time with the endless day-to-day duties of operations. I mostly had to sacrifice my personal time to study and prepare, but it was a personal choice to continue to expand my knowledge not only for the business but also for personal gain, which easily highlights the 'philomath' part. And what a joy it was to take that exam once and see a passing high score!
This certificate offered me a wealth of information that helps to determine areas of improvement and development from a People Operations standpoint, as well as offering the business the ability to rest in knowing they now have a human resources generalist they can rely on for growth and expertise. I am proud to support all areas of the business and deeply grateful for the opportunity to learn and to be a trusted and useful resource.
We think of you as the backbone of the US offices! What is the most fulfilling part of seeing us grow as a business?
I love that!
I am beyond excited to see the unfolding and payoff of years of hard work and planning behind the scenes that began long before I got here, and watch Orbis be one of the most lucrative giants in the recruitment industry, taking on every area of opportunity and succeeding without limits! It fills me with pride knowing that I am given the opportunity to be a part of that success by being offered a seat at a table where my ideas and input are valued.
In another life, if you weren't in Operations, what would you be doing?
I absolutely feel that there just aren't enough years of life for all the things I want to accomplish in mine.
I have had many major aspirations but one of the biggest, and quite possibly my favourite to date, is to have started a pilot career in the US Air Force, eventually flying fighter jets and then on to become a commercial or private jet pilot.
Pretty badass!