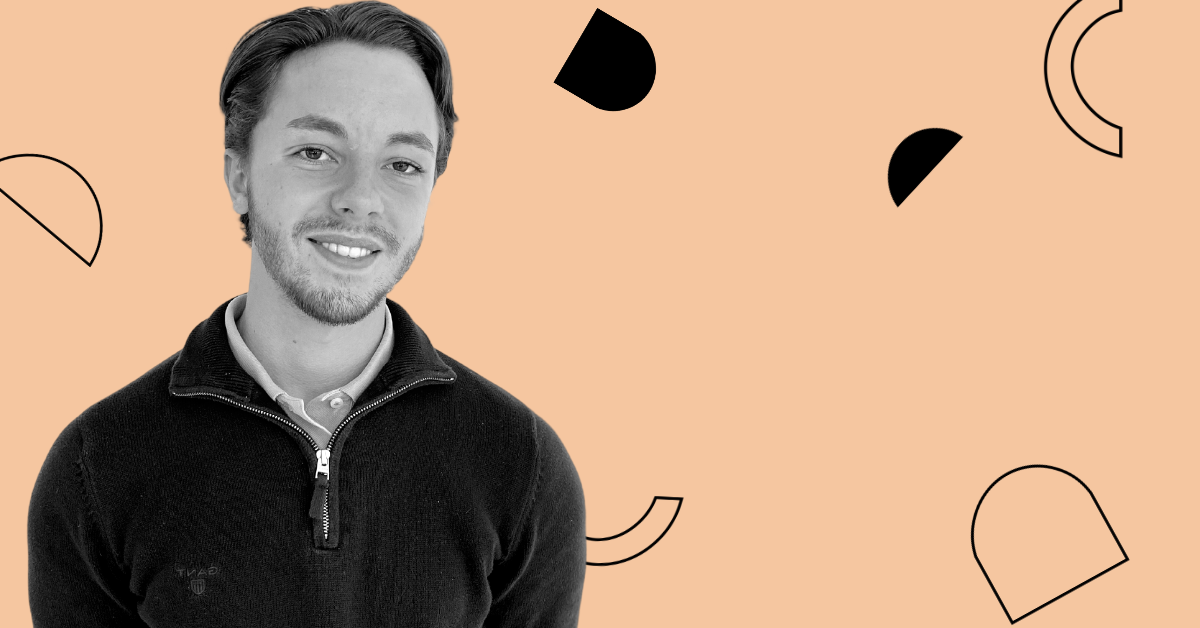 In today's people behind the brand, the series where you get to know the Orbis team, we sat down with Sam Davies, Associate Consultant.
We chatted all about recruitment, studying human resources, the Orbis Academy and the dream of becoming a professional football player.
Let's jump in.
Tell us about your journey to recruitment…
I think it all started when I was back at university.
I did business studies at uni doing a HR module that was very recruitment focused. I think I've always wanted to do it because I know people and have family who work in recruitment so I've always been really interested in it.
I'm a very money-motivated person so it seemed like the right opportunity for me but before this, what I was doing was cold calling so I've always been on the phone in terms of the work I've been doing. But at the time, I felt that cold calling was something that was very repetitive, very monotonous and I wasn't getting that much reward for it for the hours I was putting in.
I knew Elliot (a co-worker here at Orbis) as a family friend who introduced me to the company, so yeah, it just seemed like a really good opportunity and way too good to be true. I'm really, really happy that I chose this path.
What's the best part of the job?
That's a tough one. There are lots of different factors and I think, for me personally, it's being able to wake up in the morning and loving what I do. I think this is the first job where I've actually truly found that.
Also, the money is obviously very good and yeah, I think apart from just like the job, the whole company, the people who work here, the people who are leaders here, are all fantastic. I think it really boils down to the fact that I'm happy.
I love coming to work. So yeah, finding a place that I love working in is the best part.
What's the biggest challenge?
Obviously, there are a few. I think the biggest one for me would be resilience.
You can be on top of the world one week and the next week down in the dumps. But I think it's all about having that mental willpower and consistency, which again is being challenged.
I think it's something that I really try and focus on and not get too defeated when times are looking tough.
What is something that you wish you'd known at the start of your career?
That hard work and extra hours always pay off!
You graduated with a Bachelor's degree in Business Studies with Human Resource Management. Tell us a bit more about that. Do you think these skills transfer into your approach to work?
I think, even when I was at school, I almost didn't go to uni and was going to go into a trade. Funnily enough, when I picked Business Studies, it was sort of something that was quite open, which suited me and then I found the HR side of things which was more people focused.
When we did recruitment in HR, it was more like you'd have a job board and it wouldn't be sourcing people, it was more 180 where we'd just organise the interviews. So I think, that's what I love about this job because, you find people, speak to them and then manage them throughout the whole process and then when they get the job, it's a really good feeling.
I think a lot of the skills that I've picked up on the way, not just the people skills but the theory behind things and understanding how different people perceive things have really helped in this job.
You know, you can never be inside someone else's head and you never know what they're going through so I think that's really helped in terms of not only just being on the phone but in the whole office culture and dealing with certain situations. I think that the people side of my degree has really helped me excel.
What attracted you to Orbis, and would you say there's something different about our culture?
Yeah, definitely.
Before I started my cold calling job, I went through a few recruitment interviews and there was one company which had a really bad culture in the way I got treated and the interview process and things like that. So it was pretty much like a breath of fresh air actually learning about, not only the academy, but the plans for, the future, and the culture.
On my first day through the door at Orbis, I thought 'this is the place for me' which is a really good feeling and I think it's shown really because I've been able to come into work happy every day.
How has the training in the Orbis Academy helped you as you've progressed in your career?
I think the biggest thing that the Academy has helped me with would be getting technical exposure for someone like me. If you asked me what data engineering was back in April, I wouldn't be able to give you an answer.
So I think 100% the technical element from it because if you were to just go straight onto the phones, I think can be quite overwhelming, especially all the jargon and the language could really throw people off. I think the Academy definitely cemented that and I'm not saying I used to know everything about being on the phone, but I've come from that background so I think a lot of the stuff that I've learned along the way has almost cemented all of those skills, as well.
In another life, what do you think you'd be doing?
Oh, that's a tough one. I was actually thinking about this yesterday.
Well, if I had it my way I'd definitely be a professional footballer, you know, a top scorer in the prem haha..
But we can only dream and I think that dream has well and truly had it now but I'm glad to be on the path that I am now and I can't wait for the future.