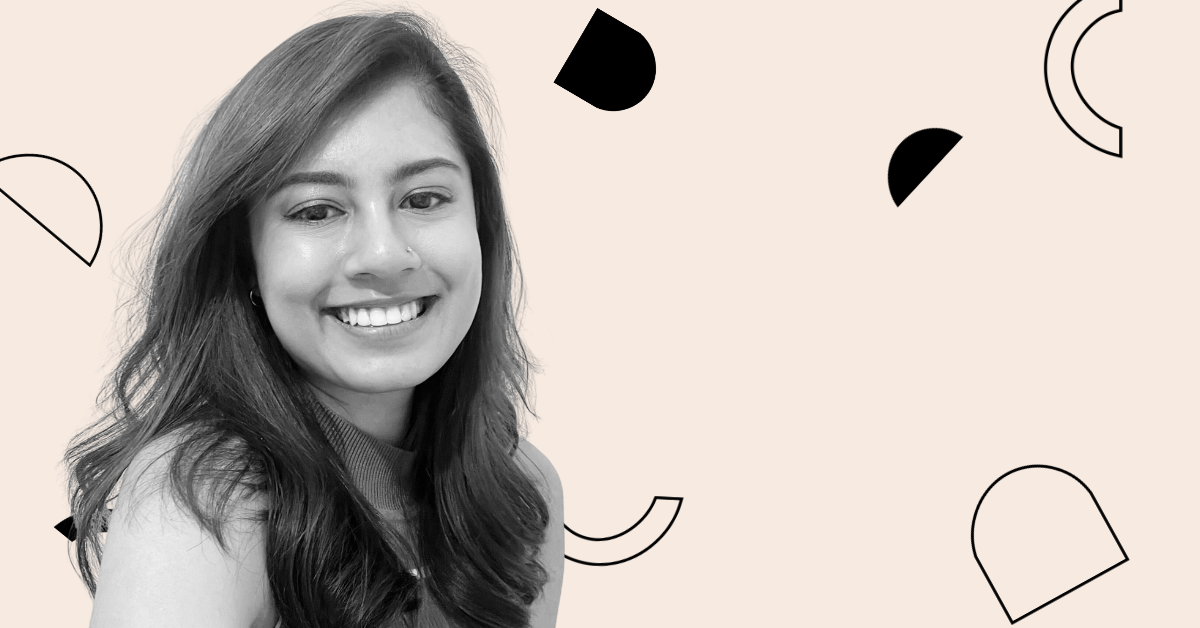 In today's People behind the Brand, the series where you get to know the Orbis team, we sat down with Samantha Anne Lawrence, Accounts Assistant.
We chatted all about accounting and finance, moving across the world, the importance of family, Orbis' culture and setting up her own bakery!
Let's jump in.
Tell us about your journey to Accounting…
The first time I came across accounting was when I undertook my IGCSEs and it was safe to say that it wasn't love at first sight. Homeschooling required a lot of self-study which meant that picking up accounting was challenging as there wasn't much guidance and a lot of initiative was needed from my end to keep up with the syllabus.
However, when I enrolled in my American Degree Program, I took on more finance-related subjects and this helped me gain a better picture of how accounting fits into the overall picture of a company. Because of this, my interest in accounting grew substantially which led me to pursue a degree in finance and accounting when I transferred to Coventry University here in London.
What attracted you to Accounting in recruitment?
In all honesty, I was industry agnostic when I first graduated and just wanted to hit the ground running in my accounting career.
To my surprise, an opportunity at Orbis was the first thing that came to me and I jumped head-first into it. Having not known much about the industry, I spoke to my cousin who works in recruitment about her experience and the industry's prospects.
My interest in pursuing a career here grew and I was excited to know more about how I could build a career and contribute to this growing industry. Thankfully, in the past year or so, I've made strides in deepening my knowledge about the recruitment industry and learning how the business works.
What's the best part of the job?
I love the fast-paced nature that comes with the job as it pushes me out of my comfort zone and challenges me to grow my capacity in different areas. Whenever I am presented with new challenges, with it comes an opportunity to better myself to deliver the expected requirements.
I also appreciate how it provides me with room to grow and through this, I am able to tap into different skills and identify what my strengths and weaknesses are.
Not to mention, I've been enjoying working alongside my team and learning from each of them along the way. With diverse skill sets and experience to draw from, it makes my journey of learning all the more interesting and valuable.
What's the biggest challenge?
My biggest challenge is dealing with uncertainties that lead to doubt. This rings true now and then.
When I first graduated, it felt intimidating because I wasn't sure where my career's starting point should be as it was still in its infancy stage which made me doubt the decisions I made. Even now, as I've gotten a hang of the job, whenever a new opportunity is assigned to me, there is still that doubt that lingers at the back of my mind and I would second guess my competency even though I know that it's within my capabilities to do it.
What is something that you wish you'd known at the start of your career?
If there's one thing I could tell my younger self, it's that life is never linear.
There will always be detours, uncertainties and doubts, and the key to navigating these is to embrace them. All we need to do is to put one foot in front of the other and repeat.
Most of the time, we won't have all the answers or know what's next, but life has a way of slowly revealing itself as we continuously move forward one step at a time. Even if we do make mistakes along the way, those are merely alignments in our journey rather than setbacks.
You moved across the world from Malaysia to England to pursue your studies in International Finance and Accounting. How was the relocation process and what do you enjoy most about living in London?
I'm not going to sugarcoat it - it was tough.
One of the hardest parts aside from learning to be independent, was having to go from seeing your loved ones every day to barely having time to speak with them due to the time difference.
But with time, it got easier as I got into a routine and eventually, I was kept occupied with exams and assignments. I had to keep reminding myself to remain open-minded and not give up so easily even when things were not smooth sailing.
One thing that helped a lot during this process was having my sister with me in London.
Coming from Malaysia, food is an important part of my life. With London being the melting pot of cultures that it is, I love finding hidden gems across the city for me to explore and try out!
Who has had the most impact on you (personally or professionally)?
This is an easy one - my parents.
From day one they have been my support system and even today, I can never really grasp the extent to which they had sacrificed to allow me to pursue my studies in accounting and finance, which then opened up the opportunity for me to work here in the UK.
Growing up, I was never spared the rod! But looking back, I wouldn't have it any other way because it has moulded me into the person I am today. My parents have constantly supported me in everything I set out to do and without them, I wouldn't be where I am today.
Most importantly, they instilled the value of faith in me which is what I hold on to whenever I am faced with life's challenges.
What attracted you to Orbis, and would you say there's something different about our culture?
The one thing that stood out to me was the emphasis that's placed on the company's commitment to creating a more inclusive environment and enabling anyone from all walks of life to thrive.
Culture-wise, I am grateful for my colleagues who are consistently willing to lend a helping hand as well as create a safe space within our working environment. This allows me to not only be the best version of myself but also to be authentic in who I am.
In another life, if you weren't an accountant, what would you be doing?
I would definitely be setting up my own bakery business! Baking has been a passion of mine and I spent pretty much most of my free time outside of my usual routine, making custom cakes and trying to perfect myself at different baking techniques.
I tried my hand at setting up a mini bakery from my home in Malaysia during the initial stages of the pandemic in 2020. By word of mouth and using social media as a platform for marketing, I was frequently approached for my cakes and before I knew it, I had more orders than I could take.
It was such an enjoyable learning experience and there was never a point where it felt like a chore because of the satisfaction that I was doing something I'm passionate about.