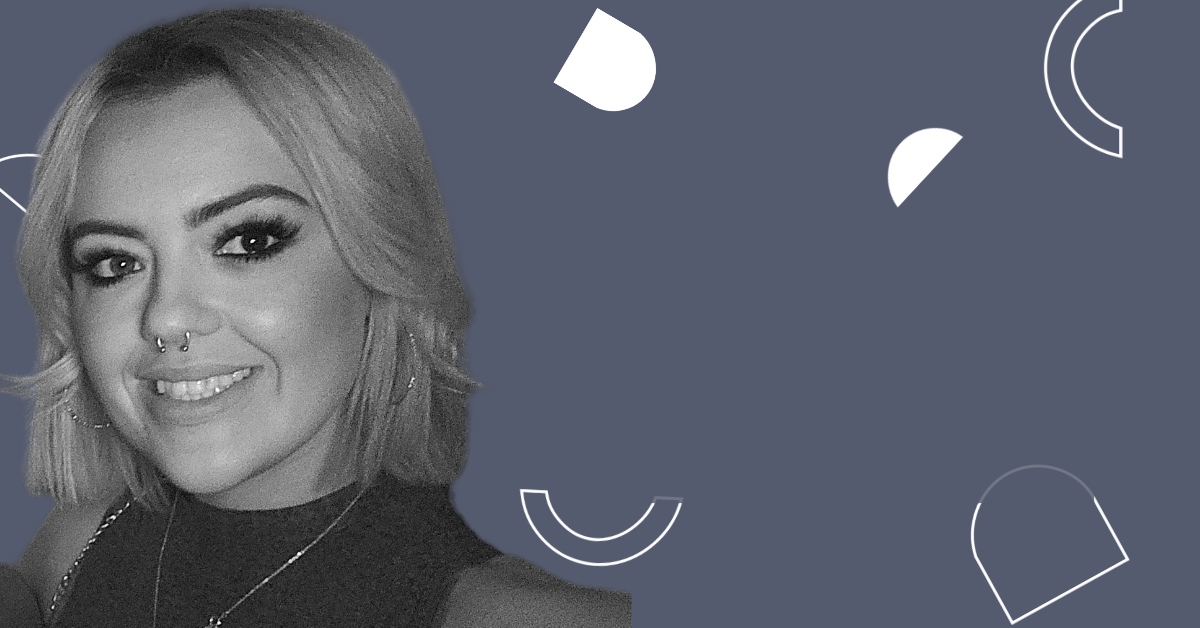 In today's People behind the Brand, the series where you get to know the Orbis team, we sat down with Sydney Devonshire, Consultant.
We chatted all about moving across the world, the importance of building relationships, a highlight from her time at Orbis and being a professional horse rider.
Let's jump in.
Tell us about your journey to Recruitment…
I moved over from England at the end of 2021 and began my recruitment journey in February 2022.
I worked as a delivery driver in the UK for over 7 years and I felt that I wasn't capable of anything else. After seeing a post from a young girl on social media explaining her story of how she got into recruitment, I decided to apply.
I was called into a hiring day and got the job! I worked with a company before Orbis for around 10 months, and I learned about recruitment and a lot about technology. But since joining Orbis, I have completely changed.
I am more confident in my abilities and I have learned skills that are useful, not only at work but in my life outside of work too. I can't thank Orbis enough for believing in me and I am looking forward to my future with Orbis.
What's the best part of the job?
The best part of the job for me is building relationships.
When you have bonded so well with your clients and candidates, finding the perfect match for both is so rewarding. It's amazing to see clients excited for their future with a candidate you put in front of them and finding candidates an opportunity they are so passionate about.
When candidates and clients keep in touch after the hiring process is over, not just for work, but because the relationship you built over the hiring period really meant more than just finding them a job or candidate.
What's the biggest challenge?
The biggest challenge for me, I would say, is putting too much pressure on myself to make sure I am getting everything right the first time for my clients and candidates. I want to be the best at what I do, but I have to remember I am human and we all have to learn before we get it right.
What is something that you wish you'd known at the start of your career?
Reflecting on my experience as a recruiter, there's one piece of advice that I wish I had known at the beginning of my career which is the Importance of Building Genuine Relationships.
In the tech industry, it's easy to get caught up in the technical skills and qualifications of candidates. However, what I believe truly sets great recruiters apart, is the ability to build authentic relationships with both candidates and hiring managers. Establishing trust with candidates and hiring managers is crucial.
When you build a reputation for being honest, transparent, and attentive, candidates are more likely to open up about their career aspirations and challenges, leading to better job matches. Similarly, effective communication with hiring managers ensures a deeper understanding of their requirements, resulting in more accurate candidate recommendations.
You moved across the pond from England nearly 2 years ago and began your recruitment journey. How was the relocation process, and what are you loving about life in Austin?
The decision to leave behind friends and family in England was undoubtedly one of the most difficult parts of my journey.
However, the incredible opportunities Austin presented made the choice easier in a way. The city's unique blend of technology, culture, and lifestyle is something that resonated deeply with me. The promise of growth, the chance to be a part of an innovative community, and the sheer excitement of exploring a new chapter in life were compelling factors.
As time goes on, I've come to realize that while the physical distance from my family and friends is hard, the experiences and personal growth gained from living in Austin have been incredible. The decision to relocate was not just about leaving home; it was about stepping into a new adventure, embracing change, and creating a life that feels authentic and fulfilling.
Ultimately, the vibrant spirit of Austin, the opportunities it offers, and the sense of belonging and its unique culture have solidified my belief that this is where I truly belong. The choice to call Austin home was driven by a deep connection to the city's energy, values, and aspirations, making it a place where I can both thrive professionally and find a sense of belonging that's uniquely my own.
If you had to pick one highlight from your time at Orbis it would be…
I would say the biggest highlight for me would be the significant personal and professional growth I experienced when transitioning from a 180 recruiter to a 360 recruiter.
Before joining Orbis, I had doubts about my capabilities. However, the opportunity and support provided by Orbis changed that entirely. Their belief in my potential, combined with the training, guidance, and resources they offered, allowed me to tap into skills and qualities I hadn't fully recognized in myself.
Becoming a 360 recruiter meant taking on additional responsibilities, including managing the entire recruitment process from start to finish. Identifying candidates was my bread and butter, but building client relationships was totally new and required me to step out of my comfort zone.
What made this transition a highlight was not just the role itself, but the journey of self-discovery that accompanied it. I have confidence in my abilities and am more willing to challenge myself.
As I tackled the challenges, I saw firsthand the impact of my efforts on both candidates and clients which is incredibly rewarding. Orbis' support and encouragement played a vital role in my growth so far. Their belief in my potential empowered me to believe in myself.
In another life, if you weren't a recruiter, what would you be doing?
I grew up riding horses and competing in England. I would love to have had the opportunity to be a professional dressage rider or an equine vet!