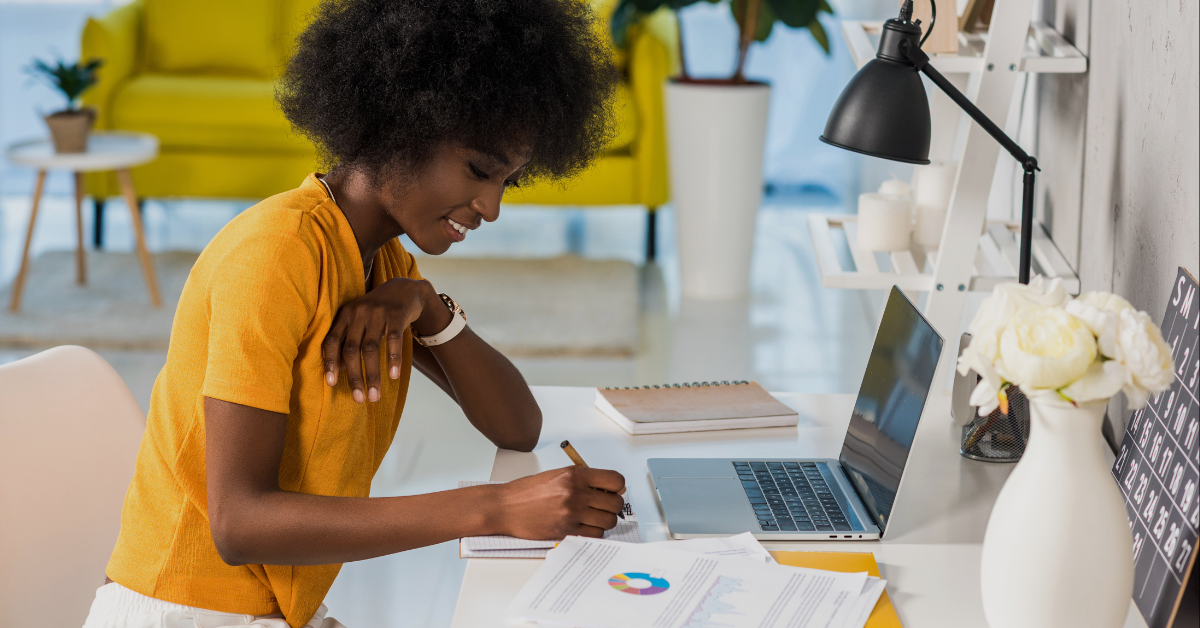 Although the days of zoom quizzes and muting microphones are a distant memory for some of us, remote interviewing has become incredibly popular even post-pandemic. The European Commission posted a compelling article at the end of 2021 highlighting that Covid-19 "fundamentally changed recruitment" and that "virtual job interviews are the new normal".
"Before the pandemic, many companies used virtual job interviews only as a last resort. Face-to-face interviews were considered the norm to an extent that some recruiters would rather reschedule or cancel an interview than do it online.
Now, many employers realise that virtual recruitment is not only more efficient – it is the way forward. Online job interviews (or interviews that incorporate virtual elements) save time and money both for the employer and the candidate, and allow for a quick and effective recruitment process."
However, many of us are still struggling to master the art of remote interviewing (even with much practice and patience) - so, we thought we'd offer some relief and a simple set of steps that you can use to run a seamless hiring process, completely remote!
1. Send an agenda of what you expect from the candidate beforehand
Let's never assume that a candidate knows remote interviewing etiquette, so instead, make it as easy for them as possible.
Ensure that you include what platform you're using (as well as a backup if that platform doesn't work), the attire that you expect, and also the format of the interview. This will help to calm the candidates' nerves, especially if they've never interviewed remotely before.
2. Send a diary invite with the above information included for ease of use as well as a copy of the candidates' CV
This makes any documentation accessible for both parties, and can eliminate any "he said she said" if the information is clear both in an email and a diary invite. Make sure that the candidate has accepted the interview into their diary - call them to confirm if necessary.
3. Make the interview slot 15 minutes longer
Just in case there are any connection issues... Of course! You can also use that time as a buffer for any questions at the end of the interview if needed.
4. Record the interview (with the candidates' written consent)
This is for training purposes, especially if a lot of your interviews will be conducted remotely. This holds you accountable as an organisation to improve your remote hiring process - whether this is questions asked, the setup, or something else.
You can also use this recording to speed up your recruitment process and show the interview to other key stakeholders involved in hiring for the role.
5. And finally, follow up with everything in writing
Conducting a remote hiring process is easier in many ways, but harder in others as you have to create a strong (digital) paper trail of information, so everything is clear for both parties.
Following up post-interview in writing with what the next steps are, as well as anything that you may need from the candidate keeps the line of communication clear and also ensures that you are prioritising the candidate experience.
A bonus "tip" that you can implement is a follow-up feedback sheet so you can gather valuable information on how the candidates found the process (anonymously, of course).
And finally, try to create a relaxing environment when you're interviewing remotely. For a lot of candidates, even if they're incredibly experienced - remote interviewing is something that they're probably not used to, so trying to create the same environment that you have in-person can be difficult and sometimes impossible to replicate.
There is a certain barrier that is broken when a candidate interviews from their home, so be mindful of this.
Instead, focus on an interview style that is structured, clear, and less formal if it creates a nicer atmosphere between you and the candidate.