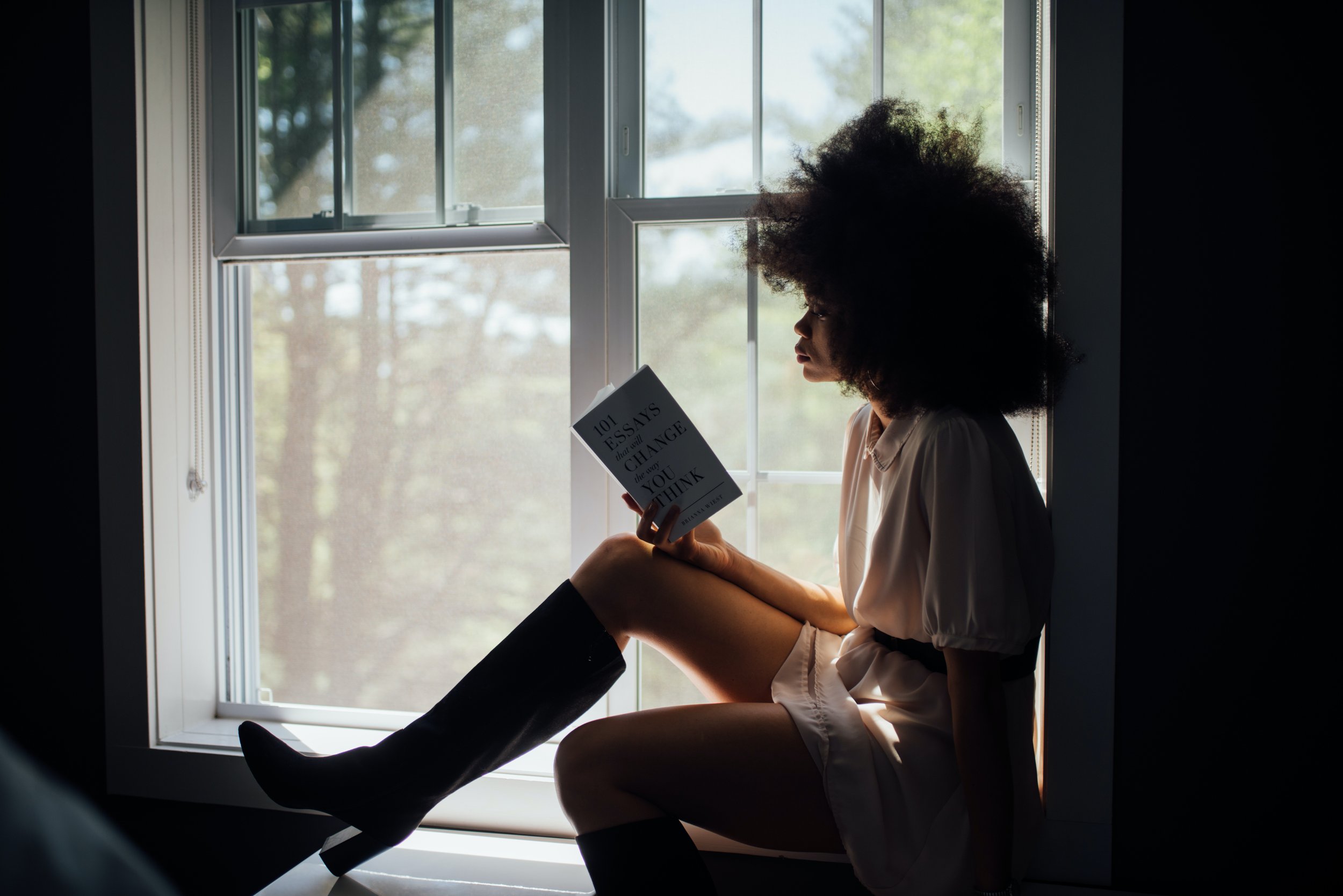 'Read more'… A classic new years resolution.
Whether it fills your commute or defines your downtime, the regular practice of reading has psychological, emotional and even physical benefits for us all! And in the busy modern world, where not all of us have our hands free long enough to make it through a chapter, the wonders of audio open up a whole new world of possibility; 'read' while driving, cycling, running, or at work or doing laundry. Your options are endless.
But there's more!
You'll be pleased to know that the brilliant minds here at Host have concocted a way to make this one resolution support all your other ones too!
In this list of titles for personal and professional development, you'll find something for everyone, across different disciplines at work, and different areas of life outside it.
Whether your goals for 2022 are to do with work, fitness or social life, you may just find the answer you've been looking for hidden in these pages.
Shoe Dog by Phil Knight
Phil Knight is an introvert from Portland Oregon, and an accountant by trade… and he's the creator of Nike.
In Shoe Dog, he shares the story of how an intrepid startup went on to one of the world's leading brands. While the Nike swoosh may be among the most recognisable branding in the world, the face of the man who created it is not. This memoir is where he shares for the first time what makes the man behind the brand tick, in a tale described as 'candid, humble, gutsy, and wry'. With a 360 view of both personal and professional life, both the ups and the downs, this is an in-depth and inspiring exploration of the life of the man, the evolution of the brand, and of the team that made it happen.
Good To Great by Jim Collins
What turns a good company into a great one? A seemingly simple question with a complex and thorough answer, courtesy of Jim Collins and his team's extensive research. Good to great will purportedly 'surprise many readers and, quite frankly, upset others' with its findings. This book cracks off the lid on the kind of leaders you need, 'transcending the curse of competence', cultures of discipline, ethics of entrepreneurship, the role of technology and 'the doom loop'. Essential reading for every ambitious business leader.
Legacy by James Kerr
The New Zealand All Blacks, the world's most successful sporting team. What's their secret? In Legacy, James Kerr dives into leadership, dealing with pressure, delivering at the highest level, why it's important to 'sweep the sheds' and ultimately: What we leave behind.
For a sporting analogy of 'the business of life', this is a good read for anyone; leader, businessman, sportsperson or otherwise, looking to unlock the way to sustained success and deliver excellence day after day.
The Brand Gap by Marty Neumeier
One for the Marketers:
The brand gap is most certainly a book for your commute… and we mean, one commute. It's an incredibly concise book about creating a brand identity that resonates, with history, case studies, real-world advice and even a dictionary. This is a one-stop shop for the busy professional looking to learn more about the value of marketing. With its accessible style and impactful takeaways, this one is more than worth the minutes it will take you to consume. Though being published in 2005, we recommend taking some of its more dated details with a pinch of salt.
The Art of Making Friends and Influencing People by Dale Carnegie.
A well-known classic that has sold tens of millions worldwide since its publication in 1936, How to win friends is full of advice which has stood the test of time. Dale Carnegie is regarded as a pioneer in 'the art of personal business', and in this book he offers insights not simply on 'making friends' but on communication, persuading others to see things from your point of view, becoming a better speaker, winning clients and business, as well as enhancing relations with colleagues. A central tenet of many management strategies, this book is also hailed as an essential guide to life for… well, everyone.
The Voices in the Shadow.
The inspiring stories of 51 black women in the UK who have impacted the tech industry are chronicled in The Voice in the Shadow, an important book aiming to achieve increased visibility for black women and young girls and to provide inspiration for the tech industry. Digital skills are becoming more and more essential to working life and may soon be in short supply, so it's essential that more people consider getting into tech.
The book is part of an ongoing project by Tech London Advocates. The project will continue to tell more stories in digital format, and carry out initiatives such as distributing free copies to schools, activities to connect the community, and more - so this is one well worth supporting by buying your copy.
Add yours! What's sitting on your shelf that you can't wait to read this year?