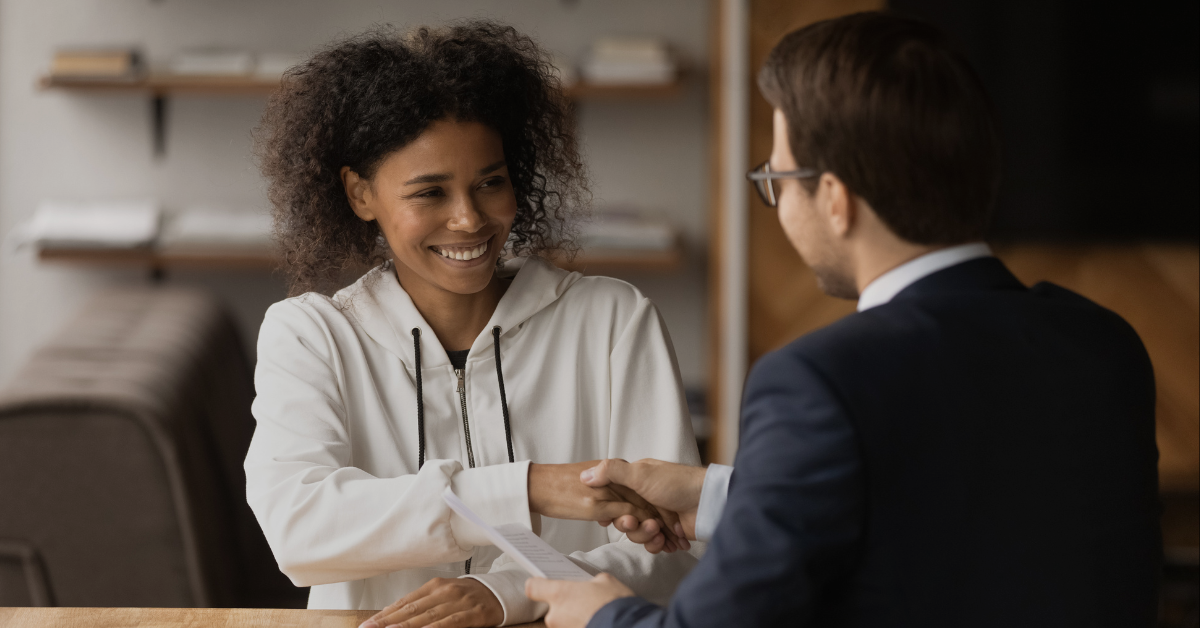 Searching for your first job fresh out of university can be overwhelming.
How do you know what's right for you, and how can you maximise your chances of success?
In this article, we will cover 10 tips, from how to impress your dream boss, to maintaining a positive mindset.
1 - Research is important
It helps you and a potential employer to know that you really want to work for their company.
Without doing your research, you might be applying at random. You need to be confident that the requirements of the job and the ethos of the company suit you.
If you reach the interview stage, a hiring manager will be looking for evidence that you've researched their brand, to show a true interest in the company and what they do.
Being unable to answer questions about what attracted you to the organisation, or to ask insightful questions of your own, could be a deal-breaker even for solid candidates.
2 - Audit your CV, and put effort into covering letters.
It can feel tedious, but crafting your CV is an important first step to bagging your dream job.
It needs to represent who you are, your skills and experience, and clearly demonstrate that you can do the specific job you're after.
Covering letters should be to the point and personalised, and show both competency and enthusiasm. That means addressing the recipient by name, and showing why you want to work for their company.
3 - Upskill in your own time.
Evidence that you have pursued an interest in your chosen field, and independently invested time in enhancing your skills, is attractive to employers. This could be through online learning or volunteering.
4 - Consider how you appear on social media.
Instagram is not your CV. But, potential employers will often check out your accounts online to get an idea of you.
Put yourself in their shoes, and make sure what they see is a picture of a reliable, mature person. Maybe cull any chaotic night-out videos.
5 - Network.
We're not saying it's all about 'who you know'. However, showing that you're open and excited about new opportunities, and connecting with people who can guide or vouch for you, can help you take the next step.
6 - Be choosy.
The graduate job market is competitive. You might even be feeling like you're ready to take any job. But this could be a disservice to you in the long run.
Instead of taking an opportunity that you won't enjoy, that won't help you to grow, where you'll be unlikely to progress, it's okay to take your time.
Work part-time while you do some proactive research into what you really want to do, and then apply for roles you're excited about.
7 - Think outside of graduate schemes.
There are many options out there.
For instance, startups often aren't big enough to offer graduate schemes but may be hiring for entry-level positions where there's huge potential to develop.
8 - The world is your oyster.
Is your job search coming up empty in your local area? Consider broadening your options by looking at companies further afield, or remote roles.
You might even consider relocating. Does the idea of living in a new city excite you? Then look for an opportunity that allows you to start afresh.
9 - Know how to sell yourself.
If you struggle with nerves and confidence, especially when going into interviews, remember that you are offering value to the company, not just the other way around.
Respect, honesty and humility, coupled with self-belief and the right amount of assertiveness, is the ideal recipe.
The same goes for applications. Even if a job may be a bit unreachable for you, practice is always useful. You could make a useful connection or discover a different role. You might even find that you are more capable than you realised, and bag the job!
10 - Rest, and manage your mindset.
We've all been there. Job hunting can be exhausting, both mentally and emotionally.
It's hard work in itself. That means you need to take breaks. If you search for jobs or complete applications from 9 to 5, take the evenings and weekends off to recharge.
It can help you to do things you enjoy. Think about working part-time, volunteering, or learning online, to get a sense of accomplishment and sustain your motivation.
In sum, our advice would be: 'Figure out what you really want, show your dream boss that you can nail it and that you're buzzing about the opportunity, but don't forget to look after yourself meanwhile.'