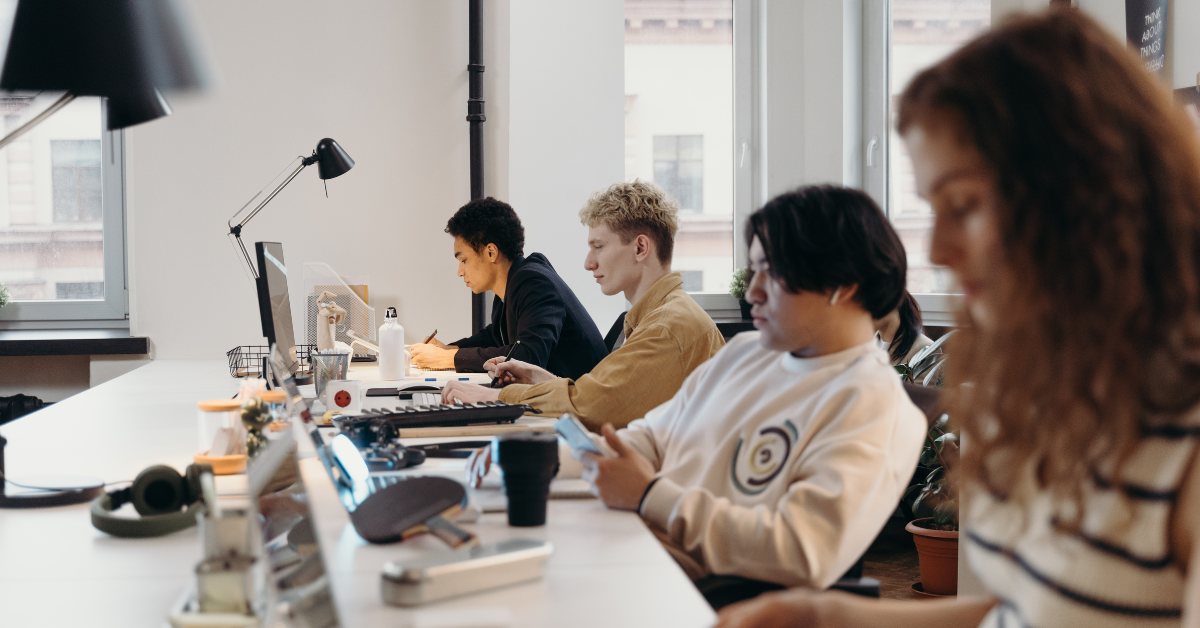 LinkedIn can be a difficult platform to use - especially if you're someone who doesn't have to use it on a day-to-day basis! In the world of recruitment, LinkedIn is (quite literally) our bread and butter. We spend a LOT of time on it and we know our way around the platform pretty well, if we do say so ourselves.
LinkedIn is a great place to network but it's also perfect for scoping out potential job opportunities. We've put together a quick guide on how you can use LinkedIn for your job search!
LinkedIn Jobs and how to navigate it
Click the "jobs" tab on LinkedIn. You'll see it pulls up recommended jobs for you (based on your profile) as well as gives you the option to search for titles, locations, and also employers who are hiring. With LinkedIn Jobs, we recommend being as specific as possible, so filling out the following areas:
Job Title

Location

Industry

Salary range (where applicable)
You don't want to be faced with the paradox of choice - too many jobs to pore over can leave you feeling overwhelmed and probably even more confused than you were to start with. The more specific you can be, the better. Even if you filter just by industry or salary range first, working your way back will enable you to find the best jobs that suit your profile.
When was the last time you updated your profile?
Now, to successfully use LinkedIn jobs you must make sure that your profile is up-to-date. LinkedIn is a pretty clever platform - and it pulls information (and data) that you input to find roles that are suited to your profile. If you fail to provide this information to LinkedIn, then you probably won't reap the benefits that LinkedIn jobs have to offer.
Make sure you have your experience, education, and certifications populated as a minimum, and take LinkedIn skills tests so you can rank higher for potential roles. When applying through LinkedIn, your profile is submitted like a digital CV - so make sure it replicates what you've got so nothing is lost, and your profile can stand out.
Building a personal brand
If you aren't currently looking - but you know that you'll want to be on the market in the coming months (or even in a year's time) then you should be focussing on building your personal brand. Personal branding has become incredibly popular on LinkedIn, especially in the recruitment industry where your reputation is so crucial to your success. But, this can transcend to other industries, too. Building a personal brand also doesn't need to be as laborious as posting every single day - posting once a week or once every couple of weeks enables you to stay on your network's radar, whether this is a recruiter or a potential hiring manager who is looking for talent for their team. Your LinkedIn should be seen as a professional extension of you - so don't be afraid to showcase your opinions or your work for people to see. It's a professional social network, after all.
Engaging with content and staying consistent
Consistency is key - if you're consistently applying for jobs, enriching your profile, posting as regularly as you can and interacting with your network, you'll find that your LinkedIn network and presence will grow, thus giving you the opportunity to open yourself up to way more opportunities. It's also a great way to be noticed by recruiters - the more active you are, and the more you use LinkedIn the higher you can rank in searches and be found for opportunities.
Although you should make the most of using LinkedIn jobs for your job search - you can also create opportunities by simply existing and engaging on the platform.
And finally, grow your network (and look for recruiters)
LinkedIn jobs are great, and they can allow you to directly connect with the employer as well as a recruiter. But, networking with recruiters who are sector/niche specific is a great way for you to utilise the platform and also ensure that you aren't spending all of your time manually applying for jobs. Recruiters often have access to "off the market" jobs - so make sure you're networking with them to access those opportunities!