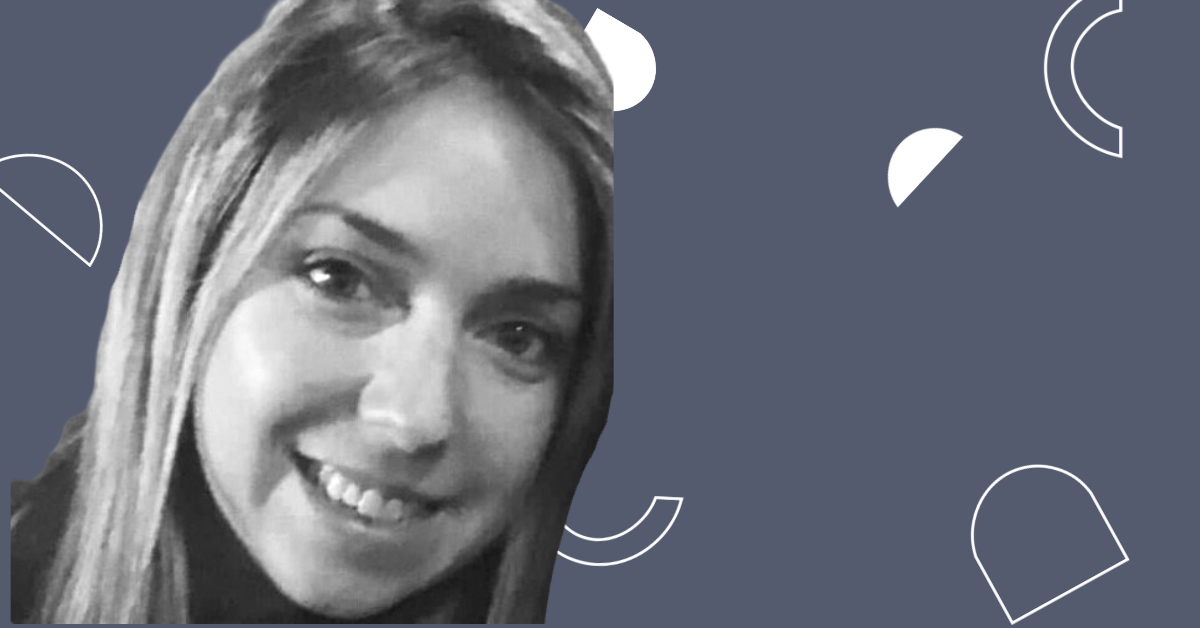 In today's people behind the brand, the series where you get to know the Orbis team, we sat down with Payroll & Credit Control Specialist, Emma Tarbox.
We chatted all about payroll, working in recruitment, building long-lasting relationships and what it's like juggling a career and a busy home life.
Let's jump in!
Tell us about your journey to Payroll & Credit Control…
I started in office work when I was 19/20 years old and pretty much just fell into it as you do when you're young and unsure of what you want to do. I got a job as an accounts assistant which was in a recruitment company as well.
I was doing primary admin work in accounts and then one day the payroll manager just walked out, literally at lunchtime, and they said, "Hey, you're going to be doing Payroll". I've never worked with it before and just learnt on the job as I went!
I then started studying as well as working in that first role and got thrown in at the deep end and either sink or swim - and I just had to swim.
You have worked in recruitment before, is this what attracted you to Orbis?
I've worked in recruitment my whole career in different sectors; I've worked in hospitality recruitment, teaching recruitment, medical recruitment, and travel recruitment, so quite a wide spectrum.
I do like the vibe of recruitment because it's quite fast-paced and I hate getting bored and sitting there twiddling my thumbs. Also, I think recruitment, the type of people, and the type of energy just suits me. Every one of my finance jobs has been perfect.
The thing that I could tell when I came for my interview at Orbis was that they had quite a good vision for growth. In every company that I've worked for, I've sort of grown within the company and that was something that I could see with Orbis. The enthusiasm, ethos, and way of working were for me.
What's the best part of the job?
I like talking to people, I'm quite outgoing so working in payroll/credit control, I'm always talking to either contractors or people within the business or with clients. I'm not someone who just wants to be crunching numbers all day.
It gives me the best of both worlds. I can work in finance, but I can also speak to people quite a lot, which I prefer doing.
Also, it's always a nice feeling when you help someone or reconcile a client account or solve something. Sometimes dealing with HMRC can be a nightmare so when you get to the bottom of it and help someone, that's great.
On the flip side, what's the biggest challenge in your role?
I'd say being in the finance department, people are often like, "Isn't the finance department going to be boring?" and they often see us as being a bit unapproachable. I think it's important that people in finance bridge the gap and work with consultants and talk to consultants.
Sometimes finance departments can be shut away in a separate room. I've been in previous roles where they're very separate, but I don't think is a great case for finance, I think we should all be integrated and not seen as the bad guys all the time.
What is something that you wish you'd known at the start of your career?
Stay calm and collected.
Payroll/ credit control can be a highly pressured role. but where I was working before it was, I was paying around 3000 temp workers a week. Payroll has got very strict deadlines so I think, even under pressure, being calm is important.
I've learned that as I've got older, there's no point in stressing that you've got too much work, that there's a strict deadline because if you just break it down into small chunks and just look at it in small chunks rather than the big picture, you will get there in the end.
You are known for building long-lasting relationships with people, what are your views on why this is important, and

what are your top tips for creating these relationships?
I think it's important for finance teams to have a strong bond with everyone internally and clients externally. I think bridging the divide and working with contracts with consultants, helping them where they're needed and working together to exceed expectations.
I would say my biggest top tip is to be approachable. As I said when I was working with the contract team and some of those tasks I have never done before like booking interviews. But I think when you help them out, it swings in both ways; when I need them, they'll come back and do me a favour.
You're a working mum and we know your daughter plays football to a high standard, how do you find juggling a career and a busy home life, and does the flexible working that Orbis offers help with that?
It can be challenging. I mean, my daughter plays football and trains three times a week and plays once on the weekend so it's tiring being a taxi driver.
But I do want to take her to football training and don't want to miss out. Being flexible so that I can log on a bit earlier and I take her suits my lifestyle perfectly. Just the work-life balance that it offers is amazing and I also think when you're employed by a company that gives you that freedom, you actually work a bit harder for them.
In another life, what do you think you'd be doing?
I would be doing something sporty, 100%. I do come from a big boxing family, but I wouldn't want to be a boxer!
I would love to be a PE teacher or a football coach or something along those lines. Something sporty, definitely.