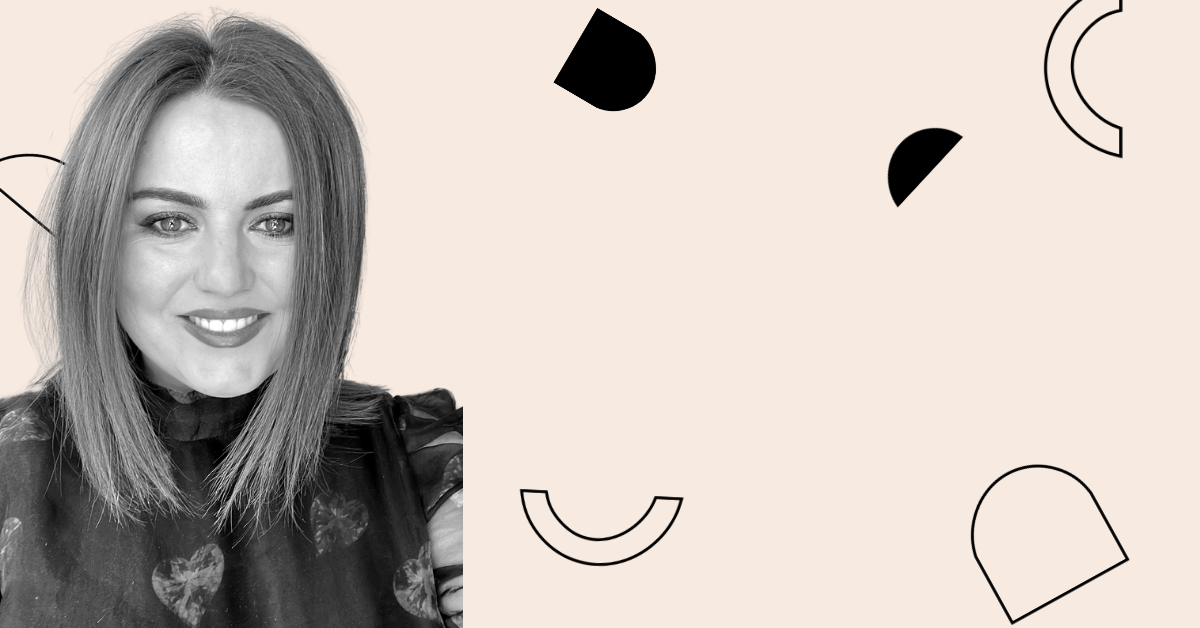 In today's edition of People Behind the Brand, the series where you get to know the Orbis team, we're sitting down for an exclusive interview with our People & Operations Director and D&I lead, Joanna Jewitt.
We discuss what's special about the recruitment industry, what makes an expert, how Jo identifies priorities for Orbis, and her world-travelling alter ego!
Let's dive in.
What attracted you to People & Operations and D&I in recruitment?
It's an incredible industry. It gets a bad rep at times, but it's one of the few industries where you can progress purely on merit. There's always space for advancement, including for those without higher education, which I still don't think is the case in many industries.
Something that's always intrigued me about recruitment is that it's open to so many different people. It's not always by default, though; businesses have to work hard to ensure they are opening their doors to a diverse talent pool.
D&I is exciting because it doesn't stop at Orbis. I get to work with people who want to make the change, not just for our 100-person business, but it also impacts all of our clients in the tech industry. That includes businesses building products, apps or websites that affect the wider world.
The reach is never-ending. It starts small, but it's got a ripple effect.
What are the best days in your role?
My best days are when we're working on something proactive, thinking about how we can keep moving forward and challenging the norm.
Seeing people's feedback and genuine appreciation of that support is a highlight.
I love to collaborate with different teams, such as Marketing or Sales, and to see it all come together.
I always have a proud mum moment when other people in the business shout out to my team, saying thank you for the work that they've done behind the scenes and highlighting the extra effort they've gone to.
I've always wanted to ensure that we would never have a divide within the company and that we're all seen as one business and represented fairly, regardless of which team someone is part of or their seniority within the business.
I love hiring new people! Knowing that we've attracted incredible talent is exciting and I'm proud of that. It shows that we've got a great business, culture and offering.
Supporting each new person to get from A to B in terms of their journey is special.
On the flip side, what's the biggest challenge in your role?
Not getting as much exposure and FaceTime with the US team as I would like, due to the time difference.
Working across time zones is difficult but not impossible, you just need to work out what works for you, the team and the business.
Unfortunately, that means you also can't be available to everyone all of the time, something I've found difficult to accept.
What is something that you wish you'd known at the start of your career?
You don't have to be the loudest, most confident person in the room to succeed or progress. In my first recruitment role, I honestly believed that because I wasn't on that profile, there wasn't a seat at the table for me.
It wasn't until I moved on from that business, and I had an exceptional manager (who is now my mentor), that I realised there's space at the table for everybody.
In another life, what do you think you'd be doing?
I'm going to have to say something to do with travel, aren't I?
Probably travelling the world reviewing hotels and street food in different cultures.
I'm someone who wants to experience new countries and learn about them. I don't go on holiday and stay in a hotel resort, I want to get out and explore.
Why are community partnerships key for us in our continued journey with Diversity & Inclusion? Why would you recommend them to other businesses?
They're key to businesses that don't have representation of certain demographics internally. The right partners can tell you how it really is for a particular group.
For businesses that are struggling to hire females or people of colour, for example, go out and find those partnerships. You can't know how to amend your advertising, onboarding or interview process by yourself.
Partnerships are useful for small to medium-sized businesses that feel as if diversity is a mountain that they can't overcome.
As long as it remains at the top of the agenda, it's okay if you're not doing as much as your competitor with 200% more staff and a big team to manage these things.
If we all did 1% more, the world would be in a completely different place.
In conversations about D&I, imposter syndrome can run riot. We often hear the phrase, 'but I'm no expert.'
So, what makes an expert?
No one can be an expert in every aspect of diversity. No matter how much we read or listen to others, we'll only ever see the world through our own lens. However, we can learn to be more empathetic and understanding.
It's about caring, championing change and standing up when something is wrong.
There are so many different aspects to D&I. How do you identify priorities, areas for improvement and new factors that we might not be considering?
Feedback. Everybody knows that I'm a little bit obsessed with feedback!
I don't know what it's like to join Orbis without recruitment experience, as an Associate Consultant, and have targets. So, I asked those people for feedback on their onboarding experience and how we can make them feel more supported.
Allowing people to give feedback in multiple forms is key. Some people are comfortable giving face-to-face feedback. Some are comfortable giving feedback to their line manager. Some need anonymous surveys.
You have to provide those options and actually share the results.
We've devised a new D&I council, where we asked people where they would like us to focus for the next quarter, because change must come from across the whole business, rather than top-down. You have to get people involved in shaping new policies and initiatives for them to be effective.
For instance, I've been working on a new return-to-work policy for those coming back from maternity or paternity leave. I've never been in that position, so I've been asking parents in the business.