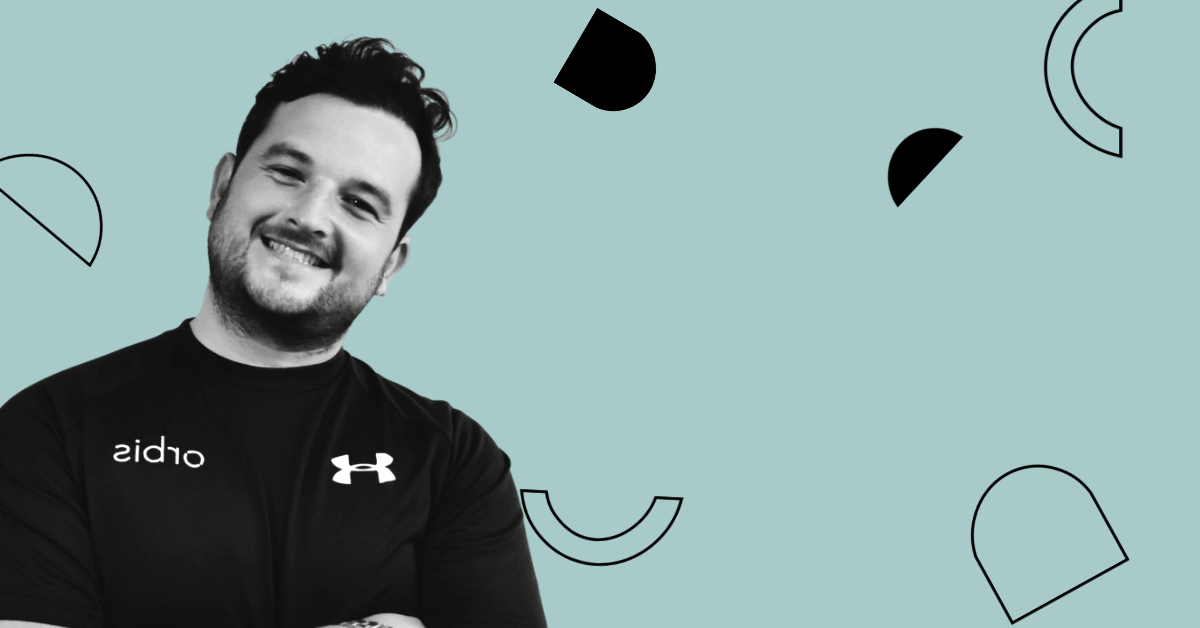 In today's edition of People Behind The Brand, the series where you get to know the humans of Orbis, we're catching up with Principal Consultant and Event Lead, Joe Davies.
We chatted about how his virtual event series Code & Create came into being, the highlights of working in the frontend engineering space, and how Postmen just seem to have life all figured out!
Read on to reveal all.
Tell us about your journey to recruitment…
I'd known a few people in recruitment before I started. Crucially, I guess, 2 of those people were the Co-Founders of Orbis, Craig & Wayne!
I still didn't really know anything about what it involved before I made the jump.
What's the best part of the job?
Meeting different people. You get the chance to meet and speak to people all over the world, everyone is different and I love that. Don't get me wrong, you do get some strange ones every now and again; sometimes they are the best though!
What's the biggest challenge?
Not getting complacent and taking your foot off the gas when things are going well!
What's something you wish you'd known at the start of your career?
People don't expect you to know everything.
In another life... If you weren't a recruiter, what would you be doing?
I love scuba diving, so being some kind of scuba instructor would be pretty cool. Although I get terrible seasickness so that probably wouldn't be the best career choice!
I've also always liked the idea of being a postman, weirdly. I don't think I've met an unhappy postman, that's what it's all about.
Talk to us about events and community management. You were able to turn lockdown to your advantage and create a webinar series that gained loads of traction. Walk us through that.
It was all very last minute. We went into the first lockdown 2 weeks before I was due to host a live event. Our marketing manager, Hannah, managed to flip it and create a virtual platform for us within a few days and it went really well. Though I look back at it now and I cringe at how bad I was!
From there, I decided to create a webinar series called Code & Create which involved me talking live to experts in tech. Across Front End, Cloud and DevOps, we covered quite a lot of awesome topics and ended up with thousands of viewers from all over the world. We've built a really cool community over the last few years.
Online events give so much opportunity to spread globally, but I really can't wait to get more in-person events in the diary!
You're not thought of as 'your typical recruiter' and are often commended for your social and interpersonal skills. Is this an intentional approach to your recruitment work?
Thanks! It's certainly not intentional, no. I guess I just always try to be welcoming, inclusive and generally curious about people's lives.
What are your thoughts on recruitment stereotypes?
They're not something I think about much. I just focus on doing a good job and making sure my colleagues, candidates and clients feel the same.
What do you enjoy about working within the front-end engineering space?
I could go on a bit here, so I'll just tell you my favourite thing.
We're lucky here to work with some awesome clients who only look for top talent, so I get to speak to people who build products and applications that we use daily without even thinking about how it was built.
The amount of effort, detail and ability that goes into these things just blows my mind every day.
I guess that can be said for engineering as a whole, but you get to see the front-end part of engineering, which is why it's better than back-end!
You're an OG. What's your best memory of Orbis from over the years?
Good question! Lots to choose from but it has to be meeting special people that will stay with me for life.
What's the biggest difference you've noticed between now and then?
At the risk of sounding boring and obvious, the flexibility that we have now to work remotely. It's a game-changer for so many companies and one that I've loved.