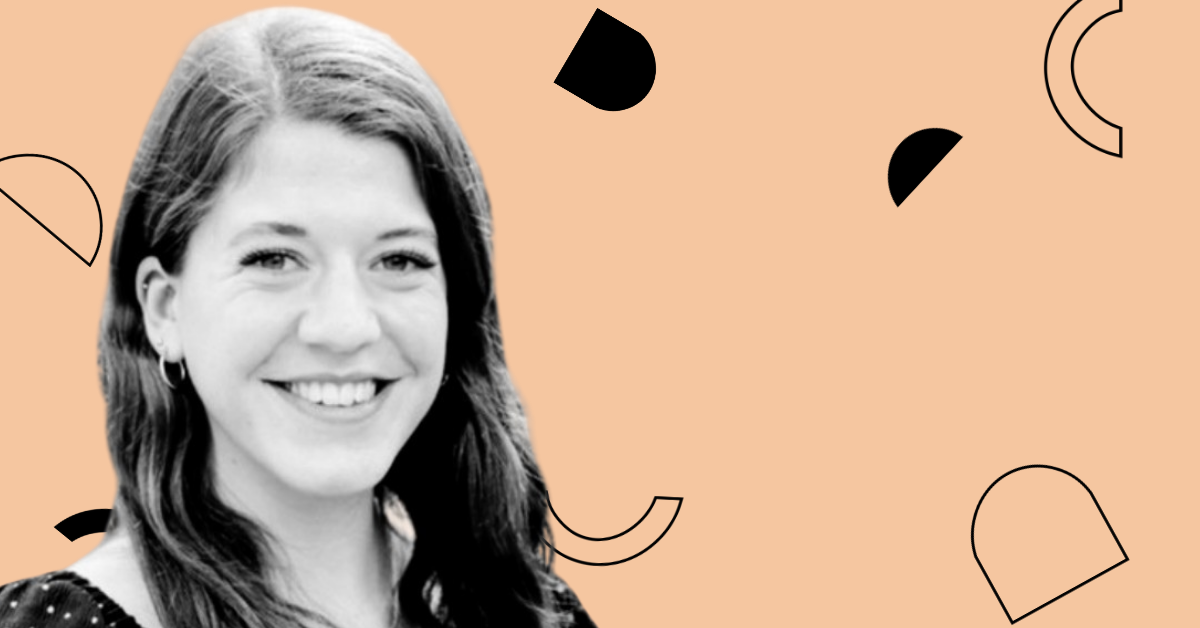 In today's people behind the brand, the series where you get to know the Orbis team, we sat down with Orbis consultant, Tess Reilly.
We chatted all about D&I, Tess' influence in the new coffee catch-ups initiative, sibling rivalries and her top tips for dealing with setbacks.
Let's jump in.
Tell us about your journey to recruitment…
I spent a lot of my 20s living abroad, first in Australia and then in Canada. I mainly worked in admin roles to fund my travel, so by the time I came home, I had plenty of life experience but no real career to speak of.
I arrived back home in January 2020, right before the pandemic hit, so my main focus was getting a job quickly so that my partner and I could move out of my parent's house and into our own place! It wasn't a great time to be unemployed but I was lucky enough to get a temporary HR Admin role at a tech company.
My contract there got extended throughout the first wave of the pandemic, and eventually evolved into a permanent Recruitment Coordinator position. I had a fantastic time in that role but after a couple of years, I was ready for a new challenge.
That's when my brother, who had been working in Recruitment for about 8 years and had recently joined Orbis to lead their Buy-Side recruitment, suggested I apply for a role in his team. I'd never seen myself moving into agency recruitment, but my brother had been saying such great things about the culture at Orbis since he joined so I thought - why not!
Obviously, there were a few question marks about whether it was a good idea for two siblings to work so closely together, but luckily for us, my brother and I had an excellent relationship and both knew it would work out fine. 9 months later and I'm so glad I decided to move.
It's been a challenging but really rewarding journey so far and I'm excited to see what the next 9 months hold!
What's the best part of the job?
A big part of my previous role was focused on building fair and consistent hiring practices to support our internal D&I strategy, and it was really important to me that I continued with this type of work at Orbis.
That's why I was excited to hear about the Orbis High-Performance Framework, which allows you to choose your own progression pathway and incorporate work that's important to you, alongside delivering on roles, such as Diversity & Inclusion.
I love being able to spend part of my time working on Diversity & Inclusion initiatives with different people from across the business and as part of this, I recently joined the newly formed Orbis D&I Council.
We've been working on an initiative to improve a sense of belonging at Orbis and launched our first round of Orbis Coffee Catch-ups in November, which brings together two people at random for a midweek chat over a coffee and a chance to connect with someone you might not get the opportunity to speak to in your day to day.
What's the biggest challenge?
It's true what they say - that the highs are high, but the lows are really low. I was about 3 months into my role at Orbis when, in the space of 2 weeks, I had 5 separate offers rejected by candidates.
It knocked my confidence and I started seriously questioning whether this was the right career path for me. Over time, I've come to understand that these setbacks are just part of the job and not necessarily a reflection of my ability to be a good recruiter.
Failure is a massive part of building resilience and just part of the job - luckily there are enough highs to balance out the lows!
What's something you wish you'd known at the start of your career?
I wish I'd known that you don't need to have it all figured out by your early 20s. I've always envied those people who knew from the age of 3 that they wanted to be a Doctor or an Astronaut.
Sadly, that wasn't me - I still don't know what I want to be when I grow up - but I'm enjoying the journey I'm currently on and I'm excited to see where this chapter leads me!
You have demonstrated a strong work ethic and put in a lot of effort to improve and grow, as well as displaying resilience when things don't go your way. What are your top tips to deal with setbacks?
I haven't always dealt with setbacks well. In fact, before I joined Orbis I had always spent a lot of energy trying to never make a mistake - which was not only exhausting but also impossible!
My top tip is to view failures and setbacks as a chance to learn rather than letting yourself feel shame or embarrassment. In any role, but especially in recruitment, mistakes and setbacks are always going to happen, what's important is how you deal with them and what you take away from them.
Taking time to look back over what went wrong, what went right, and how you can do things differently next time is essential for growth and is the best way to build resilience.
You have been very proactive in trying to improve the workplace for everyone by joining the D&I committee and being heavily involved in the new coffee catch-up initiative. What are your views on why D&I is essential, and how does this initiative promote it?
We all know by now that building diverse teams is essential to building a successful company and that to retain good people, you need to foster an environment that is inclusive, ensuring everyone feels like they belong and that they have a voice. The tricky part is how you go about doing this.
I think the most important and effective thing we can do is to keep talking about D&I in the workplace and educating ourselves on the importance and impact it can have. It can feel daunting - like you might say the wrong thing or ask the wrong question - but building an environment where everyone feels safe to ask questions (assuming they are meant with the best intentions!) without fear of being judged is a massive part of supporting everyone to learn.
Orbis has grown so quickly over the past couple of years, with a massive increase in headcount and new offices opening up in the USA and Glasgow. It became clear that lots of us weren't getting the chance to meet or speak to each other unless we were working directly with someone on a project or role.
A big part of feeling like you belong at work comes from building close relationships with those around you, beyond your immediate team, but with most of us spending 80% of the working week at home and different offices across the world, this became tricky. I got the idea for the Coffee Catch-Ups initiative from a very similar initiative I had signed up for at my previous company during the pandemic.
It really helped bring teams and people together throughout the first lockdown and was a big success. I thought it could be a great way to help bring everyone together at Orbis so I pitched it to the D&I Council and we got to work organising it!
We had loads of people sign up for November's Coffee Catch-Up so it feels like something we needed!
What attracted you to Orbis, and would you say there's something different about our culture?
I had a lot of ideas about what the culture within the agency recruitment industry was like, and honestly not a lot of it was good, but everything I read and heard about Orbis seemed to contradict this. Before joining, I would have said that Orbis appeared to have a welcoming, inclusive and hard-working culture, with leaders who truly understand that people's differences should be celebrated and encouraged.
Luckily, my first impressions were spot on!
Like every fast-growing company, there are always going to be things to improve on but Orbis is moving in the right direction and is focused on doing things differently, which will hopefully go on to inspire some real change across the whole industry.
In another life... If you weren't a recruiter, what would you be doing?
I love to travel so ideally anything that would have paid me to see the world! Sadly I'm not a great writer so travel blogging is out the window, but I did a degree in Photography so maybe in another life I could have been a travel photographer.