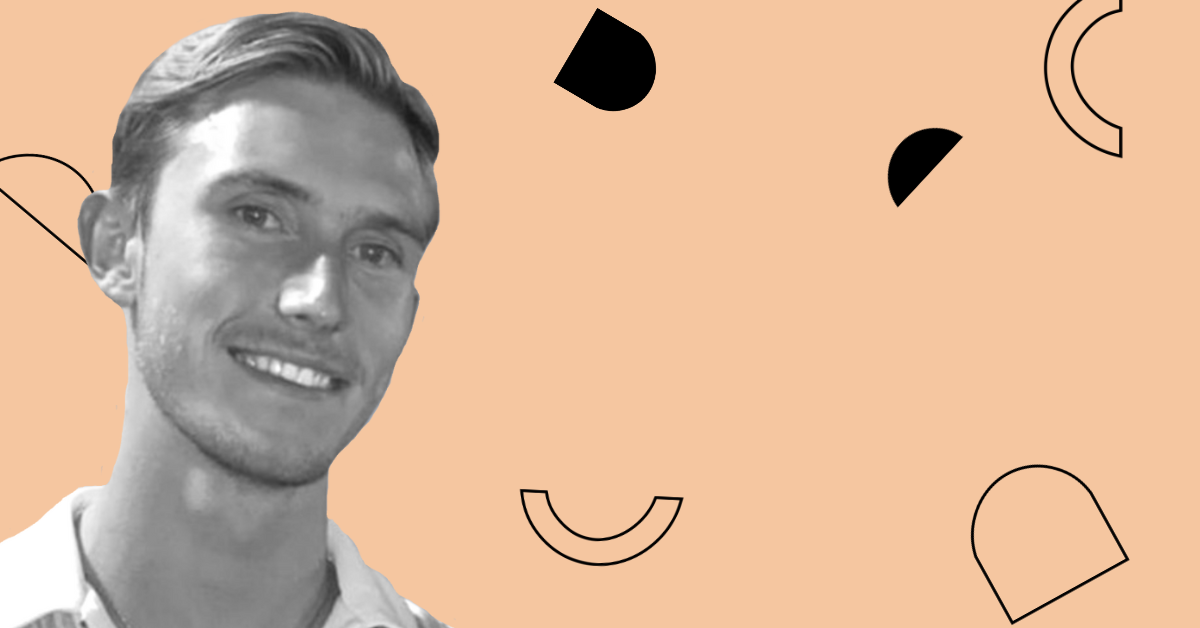 In today's people behind the brand, the series where you get to know the Orbis team, we sat down with Consultant, Harrison Sullivan.
We chatted all about transitioning into a new career, the challenges and fears he has faced throughout his journey and Harrison's top tips for anyone considering a career change.
To hear more from Harrison, read below!
Tell us about your journey to recruitment…
After completing over 10 years of tunnelling & construction on the Crossrail Elizabeth line, I took the decision to take voluntary redundancy, knowing that I was now ready to embark on a totally new chapter. After seeing Farringdon Station finished & was instrumental in the handover to London Underground.
I knew then, that I was ready to leave – job done!
During my break, I researched recruitment companies, and I was excited to learn that Orbis was looking for Associate Consultants. I messaged Jo Jewitt, one of their directors on LinkedIn.
After a great phone call & face to face interview with Tom Jeffs & Adam Smith, I was offered the position straight away! Complete career change but so happy I did it.
How have you found the transition into recruitment after a career change from being an electrician?
I started my career when I was 16 on the Crossrail/Elizabeth line project & I am proud of what I've achieved having worked on one of the biggest infrastructure projects in the world for 10 years.
In the last 18 months of my journey there, I changed roles from working onsite to an office-based managerial role dealing with clients like London Underground & TfL. This showed me I preferred building relationships with people rather than building tunnels!
My past career & current one differs greatly but also have huge similarities; they both require hard work, extreme focus and resilience. I think I transitioned well into recruitment purely because of my work ethic.
What's the best part of the job?
For me personally, the best part of the job is working with people I genuinely like and get on with. I work in the contract team here at Orbis and we are like a family which is great to be a part of.
I have always said it's so important to be happy in your work environment.
What's the biggest challenge?
Keeping mentally strong.
Personally, I have struggled in the past with mental health and to be completely honest, recruitment can be difficult. We are dealing with people, not products and sometimes people change their minds!
So the biggest challenge for me is accepting that things don't always go to plan, even when they are out of my control – I just need to keep calm and find solutions.
What is something that you wish you'd known at the start of your career?
I wish I knew that making mistakes is a good thing when you are starting out. I used to panic and worry about doing things wrong but I've realised this year, that you learn from this and it helps in the long run.
What's the biggest fear you have overcome since you joined?
My biggest fear was changing careers at age 26, not enjoying it and having to return back to an industry where I felt I had little more to give. Fortunately for me, my life at Orbis so far has been great so I was scared for nothing!
What's been your proudest achievement over the last year?
I think doing 9 placements in 8 weeks across 7 different clients in Q3 was my proudest moment this year. I sent around 40 CVs the month before & it really proved that the more you put in the more you get out
What advice would you give someone else looking for a career change?
I would recommend it, as it truly worked out for me. However, it really does depend on your situation.
To be honest, I took a massive drop in salary to change careers, but I knew in the long run I would get back to earning serious money again which I am close to achieving.
So, if you have a family and responsibilities obviously you will need to think about it as it is a big decision. But again, I think it's so important to be happy in your work environment, so it could be worth the risk!
In another life, what do you think you'd be doing?
Hmmmmm, tricky one! I have always liked high-end fashion & was fortunate enough, back in the good old days, to be involved in the industry internationally - so maybe a designer.
Selling £700 trainers all around the world doesn't sound like a bad way to earn a living!