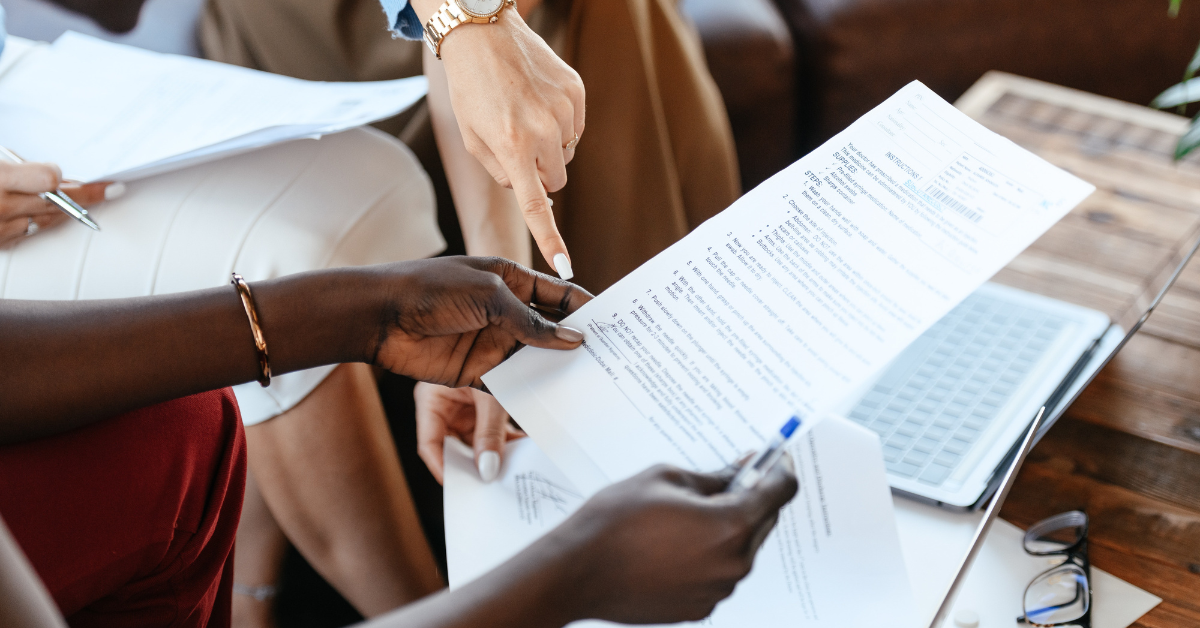 Many organisations are moving in a positive direction when it comes to diversity and inclusion in the workplace. However, there is still a lot of progress that needs to be made. A lot of organisations focus on D&I within the office, which although is great - and a step in the right direction - D&I also needs to be considered at all stages - inclusive of the hiring process and first steps in the recruitment lifecycle.
Let's look at the stats when it comes to gender and hiring:
Only 26% of jobs in computer-related sectors are occupied by women.
Only 27% of women hold management or leadership roles.
42% of women have faced gender discrimination at work.
Transgender adults are twice as likely as cisgender adults to be unemployed.
There is a multitude of reasons why these stats demonstrate a lack of gender diversity, however, a core contributing factor is the recruitment process and job descriptions that struggle to capture the eyes of females - also known as gender bias.
Gender bias is defined as favouritism towards or prejudice against a particular gender, and it can be presented in many ways - how we communicate with each other in our work and personal life, through to the news and media that we consume on a day-to-day basis.
How does this manifest when hiring?
Gender bias can start before any type of verbal communication is had - yes, even before a first-stage interview gender bias can be present, and this is usually in your job descriptions as well as how your organisation is presented online: website, social media, and other communications.
"The most visible aspect of hiring that influences the makeup of your candidate pool is your job descriptions. In job descriptions, words are your primary tool, and academic research has shown that many common words used in job descriptions have male or female associations. Simply put, the words you use in job descriptions could be repelling or attracting candidates based on their gender.
The most qualified candidates may not apply to your open roles because they are turned off by the language that you use.
An obvious example of language that can turn women off is "bro-speak:" language emphasizes an aggressive, beer-drinking, foosball-oriented culture. In the same vein, a job description that includes the overused cliche "work hard, play hard" could be interpreted as a culture that entails frequent after-hours drinking, potentially turning off women and parents." - Glassdoor
Language that is considered masculine and feminine
This is also known as "gender-coded" language:
It is words or phrases associated with a particular gender, specifically male or female, often based on stereotypes. Here are some examples of gender-coded words that often show up in job ads:
Male: competitive, aggressive, challenging, decisive, courage/courageous, dominant, champion, driven, fearless

Female: collaborative/collaborate, dependable, honest, loyal, interpersonal, enthusiastic/enthusiasm, committed, connect/connected, patient
Gender-coded language does extend beyond the above words, too - however think of this as emotionally-driven language, instead. Being aware of this will enable you to write neutral job advertisements as well as change the type of vocabulary that you may use in interviews or in the workplace generally.
How can you start to create neutral job descriptions?
There is no set formula for creating a neutral job description - as ultimately, it's going to change depending on the role that you're hiring for as well as how you want your company to be perceived. Naturally, if you're a female-led organisation then your job adverts will most likely reflect more feminine language, and the same goes for male-led organisations, too.
Removing gender bias from your job descriptions is one incredibly important step to hiring and retaining more people from all backgrounds so that you can benefit from a diverse and inclusive workforce.
However, if you want to have a better gender balance (and attract a better gender ratio) when putting out jobs online, then there are a few steps to consider:
#1 Start by removing known coded language from your job descriptions
If you can see blatant coded language in your job descriptions - remove it and/or switch it to neutral language.
#2 Invest in a tool that can help you with the more complex language that may not be obvious
There are tons of tools (with a lot being free or having free trials) that you can use to help you with removing gender bias from your job descriptions. Find a tool that works for you whilst also allowing it to educate you so you can unlearn coded language and instead get into the habit of writing gender-neutral job descriptions.
#3 Do A/B testing with your job descriptions
Not sure if it's really working? Try putting out two job descriptions - one coded and one non-coded and see what the applicant rate is and what their gender is. Data is key, so measuring which jobs attract the most candidates (and the most balanced gender ratio) is a great way to see how language does affect who is interested in working for your organisation.
How can a recruitment partner help you?
Working with a recruitment partner that has a holistic understanding (as well as a passion) for D&I is absolutely key. Ultimately, there are going to be times when you (or your talent team) are overwhelmed and may not have the bandwidth to audit job descriptions and sanity-check them for coded language.
Working with a recruitment partner who shares the same values as you and whom you can trust is crucial.