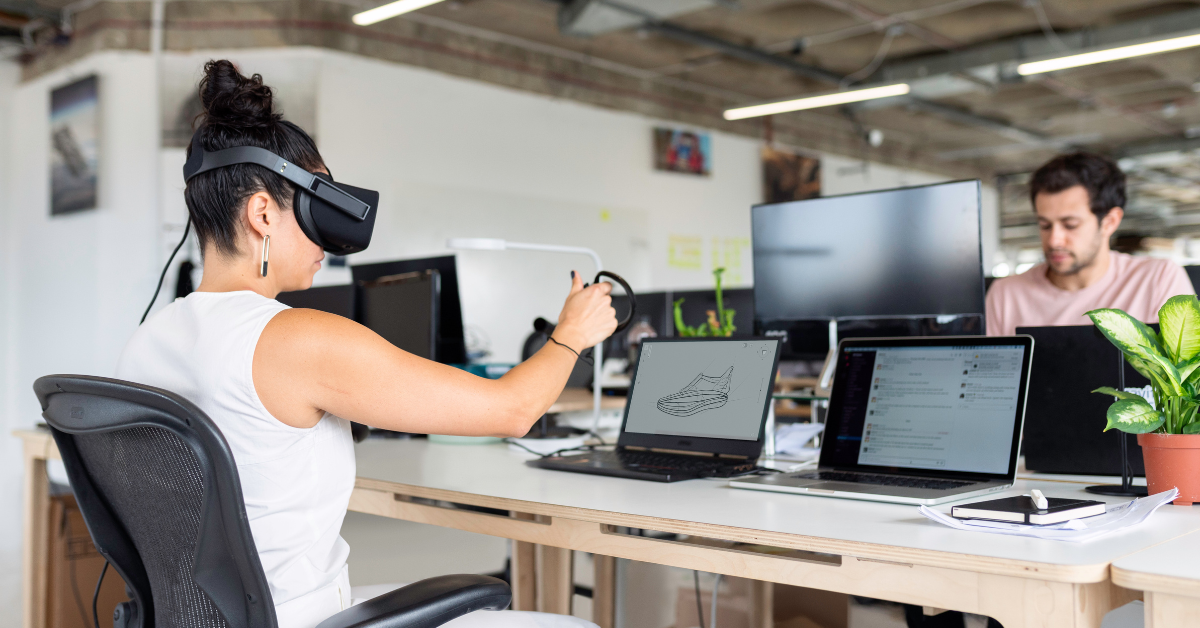 4-minute read- enough time to switch off from that work project and enjoy your coffee ☕️
Silicon Valley isn't the only tech hub in the United States anymore. In fact, sources like Linkedin have reported a "tech migration" of businesses leaving traditional tech hubs and moving into new territories. These new hubs are also centres of culture, food, and entertainment in the United States.
Looking to #makethemove? Here are some attractive tech hubs to consider:
New York
The city that never sleeps! New York is renowned for its Broadway shows, the Statue of Liberty, and hustle and bustle culture. During COVID, the city slowed slightly, but its tech scene only grew, Built in NYC reported.
According to Built in NYC, there are more than 10,000 job openings at 800 tech companies in New York. New York is home to some of the most famous technology companies in the world, like Google and Facebook.
New York's cost of living is higher than the average in the United States, but there are plenty of reasons to #makethemove here.
It's an extremely walkable city (unlike a lot of US major cities), so you won't need a car to get around. The atmosphere, especially with its nightlife, is unlike any other in the country–it's not called the city that never sleeps for no reason! New York City is thriving with culture and diversity.
Tech Businesses Based Here:
Slack
Google
Facebook
Adobe
Square
Twitter
Nashville
Nashville is best known for its country music history, but it's making major waves in the tech scene as well. According to Tech Into Nashville, the city has boasted 51% tech job growth in the past five years, outpacing national tech job growth by 32%.
As One America Works put it, "Nashville enjoys the competitive advantages of having a creative culture, a well-educated population, and a thriving technology industry". There's so much to see and do in Nashville, whether that's taking a river cruise on the Cumberland River, enjoying some local hot chicken, seeing a show at the Grand Ole Opry, or getting involved in the startup scene at the Nashville Entrepreneur Center.
The city has been growing for a while now, with a reported 82 people moving to Nashville every day! With its awesome food, music, and culture, that's not a surprising statistic. If you're planning to #makethemove, now's the time.
Tech Businesses Based Here:
Amazon
Lyft
Postmates
Google Cloud
Eventbrite
Austin
Located in the heart of Texas, Austin is another southern city known for its music scene. Austin boasts a lower cost of living than Nashville, and is also one of the most LGBTQ+ inclusive cities in the US, according to the Bloom Institute of Technology.
The city has seen major growth in the tech realm recently. According to data from LinkedIn, Texas is the top state in the nation for tech worker migration–and most of these workers are moving to Austin. What was once a quirky city known for its arts and culture is now quickly becoming one of the largest tech hubs in the United States!
The best part: if you #makethemove, you can still enjoy the culture in Austin while working for one of the world's best technology companies, or an exciting Texas startup.
Tech Businesses Based Here:
Bumble
Canva
Zoom
Hubspot
Tesla
Miami
Miami is home to our newest physical office location, and we chose it for a reason. To quote one of our employees, "Florida has so many outdoor activities and a culture of enjoying all the beautiful things down here including beaches, nature preserves, and many little island getaways! Plus the weather has certainly boosted my mood during the winter months."
The beautiful weather and diverse culture are great perks to living in Miami, and it's also home to a burgeoning tech scene. In the last year, several companies have taken interest in Miami, with companies like Blackstone and Citadel announcing plans to move there, according to Quartz. Miami's mayor is fully onboard with making the city a new hub for technology, and it's only set to grow from here on out.
Tech Businesses Based Here:
REEF Technology
Aleph Holding
Pipe
Monday.com
Wix
LA
Shifting over to the West Coast…when talking about major US tech hubs, we cannot skip Los Angeles. Known for entertainment and Hollywood drama, technology might not be the first thing that comes to mind when thinking about Los Angeles. But the city is a force to be reckoned with.
Dubbed "Silicon Beach", Los Angeles has its fair share of major technology companies. Mayor Eric Garcetti notes, "The city has a rich legacy of industries like entertainment and aerospace, and now we're seeing our tech sector take off. That's because we made it easier for tech companies to open and expand in LA."
Like Miami, Los Angeles has beautiful weather year-round and is a very diverse city. "Foodies" love it for its incredible food trucks and fine dining institutions, and it has a world-famous art district (not to mention Hollywood). You can see a show any night of the week at renowned venues like the Troubadour, and now it's thriving in the tech scene as well! Why wouldn't you #makethemove?
Tech Businesses Based Here:
Disney Interactive

Snap Inc

WEVR

Google

Hulu

Youtube
As you can see, there are many blooming tech hubs in the United States–it's hard to choose just one! Ready to #makethemove?
If you're thinking about relocating, we highly recommend considering these hubs, as they're projected to experience more growth in years to come. With cities like these, there are so many incredible opportunities to take advantage of, especially in the tech sector.