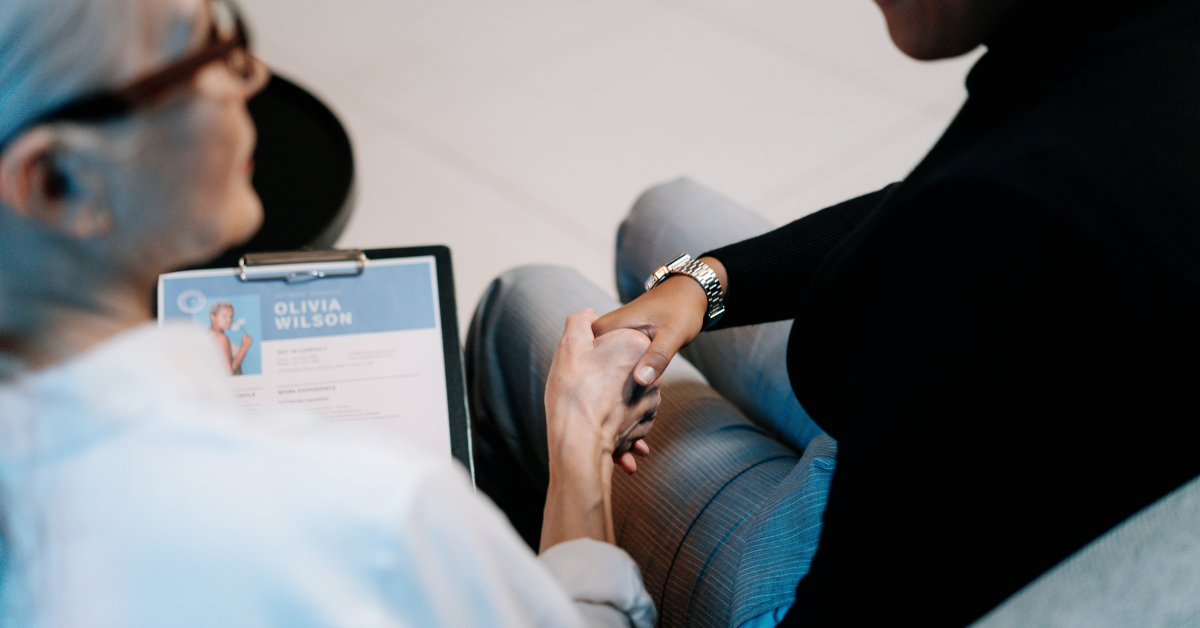 A career in recruitment is one that can be enriching, career-fulfilling, and life-changing (if we do say so ourselves). Since our inception in 2013, we've spent nearly the past 10 years training and developing junior talent to become our top recruiters. However, there's a lot of misinformation on what recruitment really consists of.
Each organisation will follow similar principles for recruitment, but just like with any role, there will be variations and different approaches - particularly to training.
We sat down with Tommy Stidston, one of our Associate Consultants who has been through our Academy programme. We wanted to give people a real insight into what a "day in the life" is like and why you could (or rather, should) pick a career in recruitment.
Tommy, talk us through the academy: what does an average day look like for someone who has been with Orbis for 2 weeks and is in the very early stages of their career?
First thing's first - coffee and some breakfast (whatever tickles your fancy). Then you'll spend time recapping for about half an hour or so on what you covered the day before, or if it's a Monday you'll find out what you're working on for the week.
Following that, you then have various training modules throughout the day with senior people within the company covering everything "recruitment". After a hard day's work in the office, some sociable drinks happen on occasion.
Your first couple of weeks is getting to grips with what the basics are in recruitment - it's important to get that foundation level of understanding first before you start qualifying candidates and building your reputation in the market. You aren't completely thrown in the deep end either which is great - you get the opportunity to understand this "world" first!
What would you say was the biggest challenge that you faced and why?
I would say my biggest challenge is probably dealing with the lows after I've had a good spell of highs. I know everyone says it, but recruitment is like a rollercoaster.
It's easy to get a little down and out, but if you follow the basics and do everything right, everything will start falling into place.
Recruitment is a difficult job - if it was easy everybody would be doing it. However, I think the individuals that go into this role have a desire for challenge and want to push themselves professionally.
It's pretty tough when the bad periods happen, but the pace of recruitment means that you'll become quite used to the ebbs and flows - especially in your first few months with the company.
What is your favourite training "module" and why?
During the academy, my favourite training module would have been with Steve Sallis. He spoke with us about various things including objection handling, self-assessment traffic light systems and what is high performance. One that stood out the most was 'The Chimp Paradox' which is a primitive system in the brain that you do not control.
He was also excellent at getting you to look at things from a different point of view, allowing you to take time and assess different situations before acting, which is very useful for each stage of the recruitment cycle.
What has been the most memorable moment of your career so far and why?
I'd say the most memorable moment in my career so far is making my first placement. This wasn't too long after our 6 weeks of training, so it was nice to see all the hard work we had done finally start to pay off!
Also, having that relationship with the candidate and knowing that you have played a part in finding their dream job and potentially changing their life for the better is a very satisfying feeling.
How has the training at Orbis helped you as you've progressed in your career?
It has helped me massively. I didn't know what to expect starting in recruitment. I genuinely thought it was as easy as sending someone a message to see if they wanted a job, but no, that wasn't the case!
There's always something new to learn in recruitment, so surrounding yourself with experienced people and acting 'like a sponge' is underestimated. Even though I'm a few months in now, every now and then I'll check back over my notes from day one to keep me on the right track.
What's the #1 thing about a career in recruitment at Orbis?
For me, it's limitless potential. I was stuck in a job where you'd work the maximum number of hours per week and rarely see a tangible return. Recruitment is a job where you get out what you put in, so if you pull your weight you'll be able to enjoy the finer things in life.
Also, many other factors play a part like the incentives - where else can you get taken on holiday, all expenses paid just for doing your job! It's a very sociable environment with like-minded people, and it's a chance to mingle with a diverse group of people.