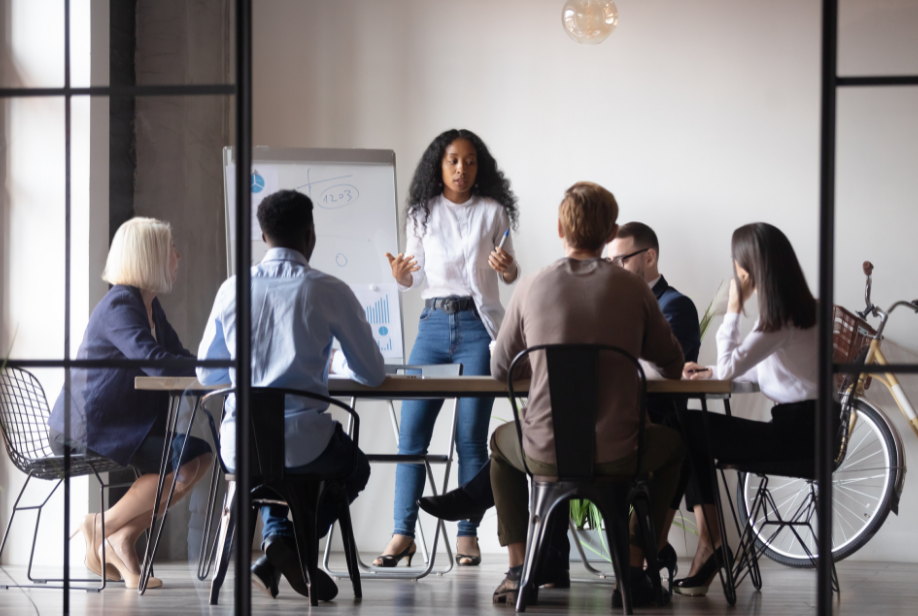 If you're an organisation that is going through an exciting growth phase, you'll know that this can often come with time constraints. Onboarding multiple employees can be a challenge for several reasons, so we've put together our top 5 ways to onboard effectively when you're in rapid periods of growth - based on our own experiences of hiring!
#1 Create set start dates each month
Whether you have one start date per month or two, having set start dates allows everybody involved in the onboarding process to be aligned. From your talent team, through to HR, hiring managers, and operations - you will allocate everybody with enough time, so onboarding isn't rushed and can still have the desired impact.
Someone's first day, first week, and first month are important, so ensure that the initial impression counts by being organised. Additionally, creating set dates enables new starters to have individuals at peer level whom they can build friendships with, no matter their seniority.
Starting a new role can be daunting, and set start dates can lift the burden both from the employer and the new starter.
#2 Ensure that the responsibilities of onboarding are shared
No singular person or department should be wholly responsible for onboarding, particularly in a large growth phase. The main reason for this is due to the volume of work that is required for onboarding, but also, it should be an organisational effort to integrate team members so they feel part of the company from day one.
A great way to share the responsibilities of onboarding is by creating a three-month onboarding plan at a minimum. This can cover departments such as Talent Acquisition (for their initial introductions to the business) through to C-Suite, senior leadership, and management to all have involvement.
#3 Remember, it's not all about the training…
Although integrating training and development into your onboarding plan is important, especially during rapid growth periods - it's also equally important to create social events/periods where new starters can start to feel a part of the organisation culturally.
Whether it's socialising after work, or having mixers and events during the day to facilitate internal networking - it's down to you to be organised and create opportunities for the onboarding process to be fun as well as technical. Too often onboarding can be looked at as something which is wholly focused on training and development, when in reality it can be a lot more holistic (and enjoyable) for all involved.
#4 Invest in good technology and software!
Particularly if you are hiring multiple individuals per month, you need to create a consistent onboarding process which can be replicated across each department. Not only does this give new starters the same experience, but it also allows you to measure what is and isn't working well and use that data to improve your next round of onboarding.
Lack of organisation and process can be a huge downfall when hiring aggressively, so ensure that you have the right tools and technology to make that process easier for you. If you don't have the resource internally - how can an external recruitment partner help you?
#5 Choose your recruitment partner wisely
If you decide to work with a recruiter or search firm to help you execute specific hires, what value are they adding beyond just finding you good quality talent? An exceptional agency should be able to consult you regarding onboarding and what will and won't work.
And finally - organisation really is key. You can't onboard effectively without having a team that is organised and efficient, so if you make this your priority, the rest will undoubtedly follow.