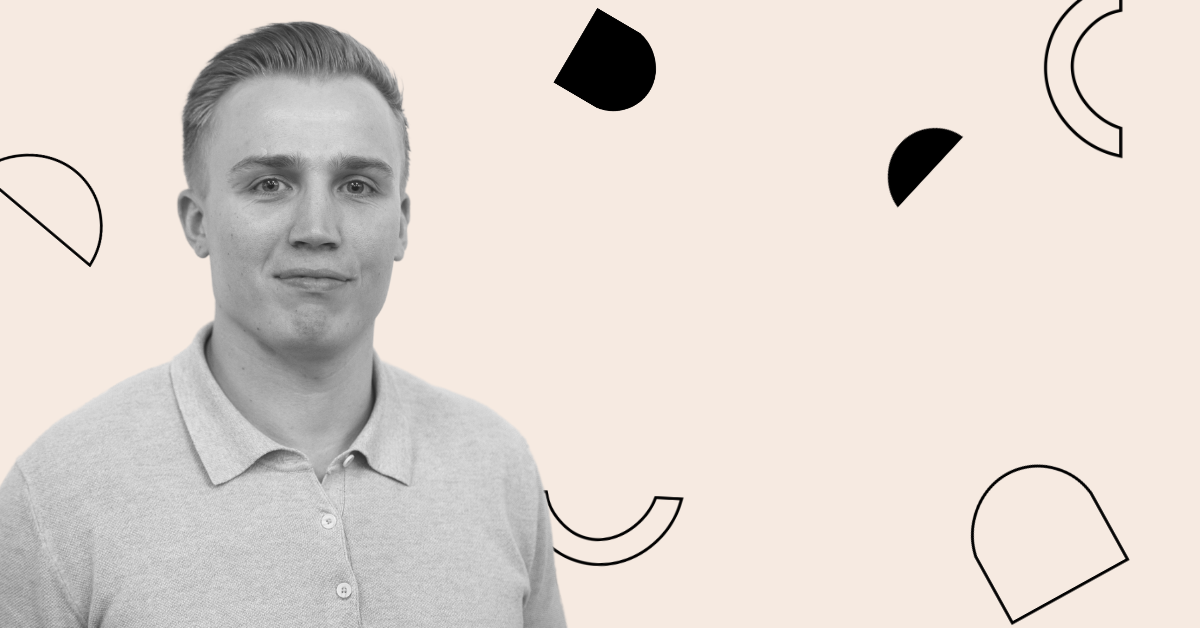 In today's edition of People Behind the Brand, the series where you get to know the Orbis team, we're catching up with Managing Consultant, Jack Fisher.
We chatted about challenges with work-life balance when working from home and the most exciting areas in tech right now, as well as New York culture and the allure of the Miami climate.
Dive into the interview below.
Tell us about your journey to recruitment…
Similar to most people, I kind of fell into recruitment.
I graduated from University with an Economics degree, and the plan was to pursue a career in finance. Then I was approached by a recruitment agency and after speaking to a few companies, I felt that it could be a really good fit for me.
I liked how fast-paced the industry was, and the fact your potential earnings are uncapped.
I worked at my previous firm for around four years, helping them build out their tech desk. Then I made the switch over to Orbis just under a year ago.
What's the biggest challenge?
The biggest challenge for me is around work-life balance.
I really enjoy the flexibility of being able to work from home. However, I think that made it harder to maintain a healthy work/life balance. It's a lot easier to switch off when you physically leave an office, as opposed to working at home all day.
Recently, I've handled this better by focusing on organization. Planning my day out so I can be as productive as possible during work hours allows me to comfortably switch off afterwards.
What's something you wish you'd known at the start of your career?
It's a huge rollercoaster!
I've experienced this multiple times. Within 24 hours, you can go from the highest highs to the lowest lows if you let things impact you too much.
You just have to stay as level-headed as possible. It is all part of the process and everyone goes through it.
In another life... If you weren't a recruiter, what would you be doing?
This is not very original, but definitely a footballer.
I played to a pretty decent level in England. I was in the youth team at Bradford City until I was 18. But ultimately, it wasn't to be.
I enjoy cooking a lot and love trying foods from various cultures, so maybe a chef!
You recruit across different kinds of organisations. Is there an area of the tech market you think is particularly exciting at the moment?
This is a tough question because I believe there are still so many areas that have the potential to grow massively with the implementation of technology.
Right now, we are working with some firms in the supply chain/logistics space which is an exciting area at the minute.
Everyone in the world has been impacted by supply chain issues in the last couple of years. These firms are utilizing technology to revolutionize how the industry works.
What's the best thing about living and working in New York?
I don't think I've ever been anywhere else in the world that has so many options, for whatever you want to do.
I love going to new restaurants and bars; you could spend your life doing that in NYC and never go to the same place twice!
You relocated from the UK to the US on a scholarship. What was the experience like, and what were the most memorable ups and downs of the big move?
I can't believe that it's been almost 10 years since I moved out to the US.
I was 19 when I came out here. I was at a bit of a crossroads, having been released from Bradford City, and was trying to decide what to do next.
I had a few different options, but I knew a couple of people who were playing footy at college in the US and really enjoying it.
I was fortunate enough to have scholarship offers from a few different universities but I ended up going to one in Miami, called Barry. It's only a small school but I was drawn to the weather and lifestyle, especially having grown up in rainy Northern England!
It was still a really tough decision. It meant leaving all of my family and friends in England and making a huge move. Looking back, I definitely don't regret it. I was able to meet a lot of new friends, who I'm still in contact with. Plus, it gave me the opportunity to move to NYC.
Technology has certainly made it easier to live so far away from family and friends back home but I still try and go back once or twice a year too!